Tile Flooring Dealers:
Milan, Norwalk, Huron, Shinrock
See all of the flooring stores near Milan OH that will assist you in selecting the perfect tile flooring! Most store are full service dealers that carry all types of flooring. You can also determine if each store in offers tile flooring installation, repair and cleaning! Our selection of ceramic tile flooring offers the perfect combination of beauty, maintenance and durability. With hundreds of unique colors and patterns, you are sure to find the perfect look to coordinate with your decor.
Warnike Carpet & Tile Co
Warnike Carpet & Tile Co
10109 US 250 North
Milan
,
OH
44846
419-625-0500

0 miles from milan, OH
---
---
Major Ceramic/Porcelain Brands:
Crossville Porcelain Tile, Daltile® Tile, InterCeramic® USA Tile, Marazzi Tile USA, Florida Tile, American Olean® Tile
Tile Flooring Products:
Bathroom Tile, Ceramic Tile, Decorative Tile, Floor Tile (glazed), Kitchen Tile, Mosaic Tile, Mosaic Tile (glass), Mosaic Tile (glazed), Porcelain Tile, Spa and Pool Tile
---
Balduffs Carpet
Balduffs Carpet
77 East Main Street
Norwalk
,
OH
44857
419-668-4665

4 miles from milan, OH
---
---
Major Ceramic/Porcelain Brands:
Mohawk Ceramic Tile

---

S & H Floors
S & H Floors
2124 Cleveland Road
Sandusky
,
OH
44870
419-626-4495

10 miles from milan, OH
---
---
Major Ceramic/Porcelain Brands:
Shaw Tile Flooring, Daltile® Tile, American Olean® Tile, Emilceramica, Crossville Porcelain Tile, InterCeramic® USA Tile, Marazzi Tile USA, Florida Tile, Avaire Floors
Tile Flooring Products:
Bathroom Tile, Ceramic Tile, Decorative Tile, Floor Tile (glazed), Kitchen Tile, Mosaic Tile, Mosaic Tile (glass), Mosaic Tile (glazed), Porcelain Tile, Spa and Pool Tile
---
Carpet & Tile Liquidators
Carpet & Tile Liquidators
4922 Milan Road
Perkins Twp
,
OH
44870
419-625-9200

10 miles from milan, OH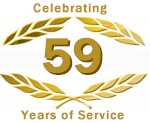 Firelands - Carpet One
Firelands - Carpet One
1508 State Route 60
Vermilion
,
OH
44089
440-967-8775

13 miles from milan, OH
---
---
Major Ceramic/Porcelain Brands:
Shaw Tile Flooring, Crossville Porcelain Tile, Daltile® Tile, Florida Tile
Tile Flooring Products:
Bathroom Tile, Ceramic Tile, Decorative Tile, Floor Tile (glazed), Kitchen Tile, Mosaic Tile (glass), Porcelain Tile, Spa and Pool Tile
---
Carpet Tile & Liquidator
Carpet Tile & Liquidator
1508 Street Route 60
Vermilion
,
OH
44089
440-967-8775

13 miles from milan, OH
Totally Floored
Totally Floored
45380 US Route 20
Oberlin
,
OH
44074
440-774-3755

19 miles from milan, OH
---
---
Major Ceramic/Porcelain Brands:
American Olean® Tile, Mannington Porcelain Tile, Mohawk Ceramic Tile, Florida Tile, Marazzi Tile USA, Crossville Porcelain Tile, Daltile® Tile
Tile Flooring Products:
Bathroom Tile, Ceramic Tile, Decorative Tile, Floor Tile (glazed), Kitchen Tile, Mosaic Tile, Mosaic Tile (glass), Mosaic Tile (glazed), Porcelain Tile, Spa and Pool Tile
---
Lance Interiors
Lance Interiors
120 Commerce Drive
Lagrange
,
OH
44050
440-355-5442

24 miles from milan, OH
---
---
Major Ceramic/Porcelain Brands:
Florida Tile
Tile Flooring Products:
Bathroom Tile, Ceramic Tile, Kitchen Tile
---
Lake Avenue Floor Covering
Lake Avenue Floor Covering
6621 Lake Avenue
Elyria
,
OH
44035
440-420-4320

25 miles from milan, OH
---
---
Major Ceramic/Porcelain Brands:
Shaw Tile Flooring
Tile Flooring Products:
Bathroom Tile, Decorative Tile, Kitchen Tile
---
Carpet & Tile Liquidators
Carpet & Tile Liquidators
5081 North Abbe Road
Sheffield Village
,
OH
44035
440-934-3960

25 miles from milan, OH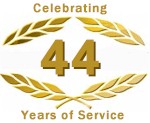 Budget Carpet & Tile
Budget Carpet & Tile
635 Leona Street
Elyria
,
OH
44035
440-324-3249

25 miles from milan, OH
---
Narrow Your Focus for a Particular Brand of Ceramic Tile, Porcelain Tile
---
Narrow Your Focus for a Particular Product Type of Ceramic Tile, Porcelain Tile