Wood Flooring Dealers:
Darbydale, Grove City, Urbancrest, Lincoln Village Fin Unit
See all of the flooring stores near Grove_city OH that will assist you in selecting the perfect wood flooring! Most store are full service dealers that carry all types of flooring. You can also determine if each store in offers wood flooring installation, repair and cleaning! Our selection of wood flooring offers the perfect combination of beauty, maintenance and durability. With hundreds of unique colors and patterns, you are sure to find the perfect look to coordinate with your decor.

Samson's Carpet One & Home
Samson's Carpet One & Home
2460 Old Stringtown Road
Grove City
,
OH
43123
614-875-0518

0 miles from grove city, OH
---
---
Major Wood Flooring Brands:
Armstrong Hardwood Flooring
Wood Flooring Products:
Distressed Wood Flooring, Engineered Plank Flooring, Hardwood Flooring, Parquet Flooring, Parquet Flooring, Prefinished Solid Plank, Wood Flooring
---
Rite Rug
Rite Rug
4152 Buckeye Parkway
Grove City
,
OH
43123
614-305-7118

0 miles from grove city, OH
---
---
Major Wood Flooring Brands:
Mannington Hardwood Flooring, Shaw Hardwoods Flooring, Mullican Hardwood Flooring, Armstrong Hardwood Flooring
Wood Flooring Products:
Distressed Wood Flooring, Engineered Plank Flooring, Engineered Wood Flooring, Exotic Hardwood Flooring, Hand Scraped Wood Floors, Hardwood Flooring, Parquet Flooring, Parquet Flooring, Prefinished Engineered Plank, Prefinished Solid Plank, Solid Plank Flooring, Unfinished Engineered Plank, Unfinished Solid Plank, Wood Flooring

---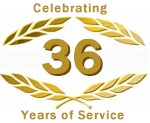 Grimes' Flooring Company
Grimes' Flooring Company
4423-b Broadway
Grove City
,
OH
43123
614-871-9797

0 miles from grove city, OH
---
---
Wood Flooring Products:
Engineered Plank Flooring, Prefinished Solid Plank, Wood Flooring
---
Fairway Floors Inc
Fairway Floors Inc
5080 Lukens Road
Grove City
,
OH
43123
614-853-2415

0 miles from grove city, OH
---
---
Major Wood Flooring Brands:
Armstrong Hardwood Flooring
Wood Flooring Products:
Distressed Wood Flooring, Hardwood Flooring, Parquet Flooring, Parquet Flooring, Wood Flooring
---
Rite Rug Company Inc
Rite Rug Company Inc
3949 Business Park Drive
Columbus
,
OH
43204
614-261-6060

4 miles from grove city, OH
---
---
Major Wood Flooring Brands:
Shaw Hardwoods Flooring, Mullican Hardwood Flooring, Mannington Hardwood Flooring, Armstrong Hardwood Flooring
Wood Flooring Products:
Distressed Wood Flooring, Engineered Plank Flooring, Engineered Wood Flooring, Exotic Hardwood Flooring, Hand Scraped Wood Floors, Hardwood Flooring, Parquet Flooring, Parquet Flooring, Prefinished Engineered Plank, Prefinished Solid Plank, Solid Plank Flooring, Unfinished Engineered Plank, Unfinished Solid Plank, Wood Flooring
---
Total One Flooring
Total One Flooring
3709 Britton Avenue
Columbus
,
OH
43204
614-279-8400

4 miles from grove city, OH
Traditional Hardwood Floors
Traditional Hardwood Floors
730 North Wilson Road
Columbus
,
OH
43204
614-308-0888

4 miles from grove city, OH
---
---
Wood Flooring Products:
Engineered Plank Flooring, Prefinished Solid Plank, Wood Flooring
---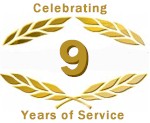 Tee's Flooring
Tee's Flooring
637 Wiltshire Road
Columbus
,
OH
43204
614-778-6112

4 miles from grove city, OH
---
---
---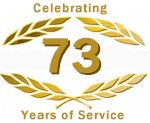 Big Bob's Flooring Outlet
Big Bob's Flooring Outlet
4666 West Broad Street
Columbus
,
OH
43228
614-851-3333

5 miles from grove city, OH
---
---
Major Wood Flooring Brands:
Shaw Hardwoods Flooring, Armstrong Hardwood Flooring
Wood Flooring Products:
Distressed Wood Flooring, Hardwood Flooring, Parquet Flooring, Parquet Flooring, Wood Flooring
---

Total One Flooring
Total One Flooring
4170 Fisher Road
Columbus
,
OH
43228
614-274-3961

5 miles from grove city, OH
---
---
Major Wood Flooring Brands:
Wicanders® Cork Flooring, Armstrong Hardwood Flooring, Teragren Bamboo Flooring, Kährs Hardwood Flooring, Anderson Tuftex Hardwood Floors, DuChateau Hardwood Floors, Bella Cera Hardwood Floors, IndusParquet Exotic Hardwood Floors, Wellmade Bamboo Floors, Mirage Hardwood Floors, Bruce Hardwood Flooring, WECork Flooring, Hartco® Wood Flooring, Robbins Hardwood Flooring
Wood Flooring Products:
Wood Flooring

---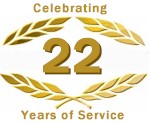 Builders Flooring Inc
Builders Flooring Inc
2545 Westbelt Drive
Columbus
,
OH
43228
614-850-9689

5 miles from grove city, OH
---
---
Major Wood Flooring Brands:
Armstrong Hardwood Flooring
Wood Flooring Products:
Distressed Wood Flooring, Engineered Plank Flooring, Hardwood Flooring, Parquet Flooring, Parquet Flooring, Prefinished Solid Plank, Wood Flooring
---