Wood Flooring Dealers:
South Vienna, Mechanicsburg, Selma, South Charleston
See all of the flooring stores near Catawba OH that will assist you in selecting the perfect wood flooring! Most store are full service dealers that carry all types of flooring. You can also determine if each store in offers wood flooring installation, repair and cleaning! Our selection of wood flooring offers the perfect combination of beauty, maintenance and durability. With hundreds of unique colors and patterns, you are sure to find the perfect look to coordinate with your decor.
Byrums Floor Store
Byrums Floor Store
2643 East Main Street
Springfield
,
OH
45503
937-322-7979

9 miles from catawba, OH
---
---
Major Wood Flooring Brands:
Armstrong Hardwood Flooring
Wood Flooring Products:
Distressed Wood Flooring, Engineered Plank Flooring, Hardwood Flooring, Parquet Flooring, Parquet Flooring, Prefinished Solid Plank, Wood Flooring

---
Downing's Do - It Center
Downing's Do - It Center
2982 Derr Road
Springfield
,
OH
45503
937-342-9000

9 miles from catawba, OH
---
---
Major Wood Flooring Brands:
Armstrong Hardwood Flooring
Wood Flooring Products:
Distressed Wood Flooring, Engineered Plank Flooring, Hardwood Flooring, Parquet Flooring, Parquet Flooring, Prefinished Solid Plank, Wood Flooring
---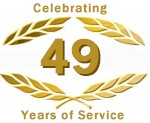 Fazio Color Shop
Fazio Color Shop
1020 South Limestone Street
Springfield
,
OH
45505
937-323-9149

10 miles from catawba, OH
---
---
Major Wood Flooring Brands:
Shaw Hardwoods Flooring, Robbins Hardwood Flooring, Hartco® Wood Flooring, Bruce Hardwood Flooring, Kährs Hardwood Flooring, Natural CORK® Flooring, Mohawk Hardwood Flooring, APC Cork Flooring, Expanko Cork Flooring, WECork Flooring, Lauzon Hardwood Flooring, Scandian Wood Floors, Armstrong Hardwood Flooring
Wood Flooring Products:
Cork Flooring, Distressed Wood Flooring, Engineered Wood Flooring, Hardwood Flooring, Parquet Flooring, Parquet Flooring, Solid Plank Flooring, Wood Flooring
---
Brain Lumber Company
Brain Lumber Company
409 East Street
Springfield
,
OH
45505
973-325-5511

10 miles from catawba, OH
---
---
Wood Flooring Products:
Engineered Plank Flooring, Prefinished Solid Plank, Wood Flooring
---
Carpets Of Urbana
Carpets Of Urbana
930 North Main Street
Urbana
,
OH
43078
937-653-7770

10 miles from catawba, OH
---
---
Major Wood Flooring Brands:
Armstrong Hardwood Flooring
Wood Flooring Products:
Distressed Wood Flooring, Hardwood Flooring, Parquet Flooring, Parquet Flooring, Wood Flooring
---
Skelley Lumber
Skelley Lumber
1300 North Main Street
Urbana
,
OH
43078
937-653-7158

10 miles from catawba, OH
---
---
Major Wood Flooring Brands:
Somerset Hardwood Flooring, Wicanders® Cork Flooring, Armstrong Hardwood Flooring
Wood Flooring Products:
Cork Flooring, Distressed Wood Flooring, Engineered Plank Flooring, Hardwood Flooring, Parquet Flooring, Parquet Flooring, Prefinished Solid Plank, Wide Plank Flooring, Wood Flooring
---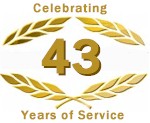 Creative Carpet Interiors
Creative Carpet Interiors
80 State Route 56 Nw
London
,
OH
43140
740-852-5366

11 miles from catawba, OH
---
---
Major Wood Flooring Brands:
Armstrong Hardwood Flooring
Wood Flooring Products:
Distressed Wood Flooring, Hardwood Flooring, Parquet Flooring, Parquet Flooring, Wood Flooring
---
Sherwin - Williams
Sherwin - Williams
425 South Lafayette Street
London
,
OH
43140

11 miles from catawba, OH
---
---
Major Wood Flooring Brands:
Armstrong Hardwood Flooring
Wood Flooring Products:
Distressed Wood Flooring, Hardwood Flooring, Parquet Flooring, Parquet Flooring, Wood Flooring
---
Carter Lumber
Carter Lumber
571 West County Line Road
Springfeild
,
OH
45502
937-399-6660

11 miles from catawba, OH
---
---
Wood Flooring Products:
Engineered Plank Flooring, Prefinished Solid Plank, Wood Flooring
---

James Flooring
James Flooring
950 Bechtle Avenue
Springfield
,
OH
45504
937-325-5541

12 miles from catawba, OH
---
---
Major Wood Flooring Brands:
Hartco® Wood Flooring, Robbins Hardwood Flooring, Harris Wood® Floors, Anderson® Hardwood Floors, Kährs Hardwood Flooring, Shaw Hardwoods Flooring, Mullican Hardwood Flooring, Mohawk Hardwood Flooring, Armstrong Hardwood Flooring, Mannington Hardwood Flooring, Bruce Hardwood Flooring
Wood Flooring Products:
Distressed Wood Flooring, Hardwood Flooring, Parquet Flooring, Parquet Flooring, Wood Flooring
---
Rite Rug Company
Rite Rug Company
1097 Upper Valley Pike
Springfield
,
OH
45504
937-322-9448

12 miles from catawba, OH
---
---
Major Wood Flooring Brands:
Shaw Hardwoods Flooring, Mannington Hardwood Flooring, Mullican Hardwood Flooring, Armstrong Hardwood Flooring
Wood Flooring Products:
Distressed Wood Flooring, Engineered Plank Flooring, Engineered Wood Flooring, Exotic Hardwood Flooring, Hand Scraped Wood Floors, Hardwood Flooring, Parquet Flooring, Prefinished Engineered Plank, Prefinished Solid Plank, Solid Plank Flooring, Unfinished Engineered Plank, Unfinished Solid Plank, Wood Flooring

---