Wood Flooring Dealers:
Caldwell, Sarahsville, Dexter City, Summerfield
See all of the flooring stores near Caldwell OH that will assist you in selecting the perfect wood flooring! Most store are full service dealers that carry all types of flooring. You can also determine if each store in offers wood flooring installation, repair and cleaning! Our selection of wood flooring offers the perfect combination of beauty, maintenance and durability. With hundreds of unique colors and patterns, you are sure to find the perfect look to coordinate with your decor.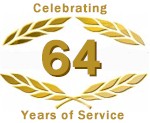 Caldwell Lumber & Builders Supply
Caldwell Lumber & Builders Supply
17990 State Route 78
Caldwell
,
OH
43724
740-732-2306

0 miles from caldwell, OH
---
---
Wood Flooring Products:
Engineered Plank Flooring, Prefinished Solid Plank, Wood Flooring
---
Carter Lumber
Carter Lumber
State Route 209 South
Byesville
,
OH
43723
740-439-4425

15 miles from caldwell, OH
---
---
Wood Flooring Products:
Engineered Plank Flooring, Prefinished Solid Plank, Wood Flooring
---
Milfair Linoleum & Carpet
Milfair Linoleum & Carpet
634 Steubenville Avenue
Cambridge
,
OH
43725
740-432-3938

19 miles from caldwell, OH
---
---
Major Wood Flooring Brands:
Armstrong Hardwood Flooring
Wood Flooring Products:
Distressed Wood Flooring, Hardwood Flooring, Parquet Flooring, Parquet Flooring, Wood Flooring
---
Expert Floor Coverings
Expert Floor Coverings
617 Wheeling Avenue
Cambridge
,
OH
43725
740-432-5574

19 miles from caldwell, OH
---
---
Wood Flooring Products:
Engineered Plank Flooring, Prefinished Solid Plank, Wood Flooring
---
King Karpet
King Karpet
1316 Wheeling Avenue
Cambridge
,
OH
43725
740-439-5571

19 miles from caldwell, OH
---
---
Major Wood Flooring Brands:
Armstrong Hardwood Flooring
Wood Flooring Products:
Distressed Wood Flooring, Hardwood Flooring, Parquet Flooring, Parquet Flooring, Wood Flooring
---
Elliott Lumber
Elliott Lumber
261 Front Street
Malta
,
OH
43758
740-962-4341

21 miles from caldwell, OH
---
---
Wood Flooring Products:
Engineered Plank Flooring, Prefinished Solid Plank, Wood Flooring
---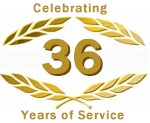 Fetzer's Carpet & Floor Coverings
Fetzer's Carpet & Floor Coverings
239 South Main Street
Woodsfield
,
OH
43793
740-472-5674

21 miles from caldwell, OH
Lang's Flooring
Lang's Flooring
282 Bf Goodrich Road
Marietta
,
OH
45750
740-374-2515

22 miles from caldwell, OH
---
---
Major Wood Flooring Brands:
Armstrong Hardwood Flooring
Wood Flooring Products:
Distressed Wood Flooring, Engineered Plank Flooring, Hardwood Flooring, Parquet Flooring, Parquet Flooring, Prefinished Solid Plank, Wood Flooring
---
Wieser & Cawley Furniture
Wieser & Cawley Furniture
1301 Colegate Drive
Marietta
,
OH
45750
740-373-1676

22 miles from caldwell, OH
---
---
Major Wood Flooring Brands:
Mohawk Hardwood Flooring
---
Family Carpet Liquidators
Family Carpet Liquidators
2328 Williams Highway
Boaz
,
WV
26187
304-375-7545

24 miles from caldwell, OH
---
---
Major Wood Flooring Brands:
Armstrong Hardwood Flooring
Wood Flooring Products:
Distressed Wood Flooring, Hardwood Flooring, Parquet Flooring, Parquet Flooring, Wood Flooring
---
Family Carpet Outlet
Family Carpet Outlet
1411 Grand Central Avenue
Vienna
,
WV
26105
304-295-3108

29 miles from caldwell, OH
---
---
Major Wood Flooring Brands:
Armstrong Hardwood Flooring
Wood Flooring Products:
Distressed Wood Flooring, Hardwood Flooring, Parquet Flooring, Parquet Flooring, Wood Flooring
---
---
Narrow Your Focus for a Particular Brand of Wood Flooring
---
Narrow Your Focus for a Particular Product Type of Wood Flooring