Natural Stone Flooring Dealers:
Rougemont, Timberlake, Hurdle Mills, Bahama
See all of the flooring stores near Rougemont NC that will assist you in selecting the perfect natural stone flooring! Most store are full service dealers that carry all types of flooring. You can also determine if each store in offers natural stone flooring installation, repair and cleaning! Natural stone has been popular for use on floors for centuries and for very good reason. Stone tile brings the colors and texture of nature to our homes and adds a quality and warmth to a room that's not possible with any other material.
The Home Center Inc
The Home Center Inc
1021 Classic Road
Apex
,
NC
27503
919-779-2405

6 miles from rougemont, NC
---
Thursday: 9:00am-5:00pm est
---
Major Natural Stone Floors Brands:
Shaw Stone Flooring, Emser Natural Stone, InterCeramic® USA Stone
---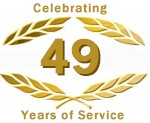 Frazee Carpet & Interiors
Frazee Carpet & Interiors
3113 Hillsborough Road
Durham
,
NC
27705
919-286-5570

12 miles from rougemont, NC
---
Thursday: 8:00 am - 5:00 pm
---
Major Natural Stone Floors Brands:
InterCeramic® USA Stone
---
Signature Flooring
Signature Flooring
1909 South Nc-119
Mebane
,
NC
27302
919-304-3010

17 miles from rougemont, NC
---
---
Major Natural Stone Floors Brands:
InterCeramic® USA Stone, Shaw Stone Flooring, StoneXpress
---

Bruce's Carpets & Flooring
Bruce's Carpets & Flooring
11455 US Highway 15-501 North
Chapel Hill
,
NC
27516
919-967-0208

20 miles from rougemont, NC
---
---
Major Natural Stone Floors Brands:
InterCeramic® USA Stone

---
Haw River Flooring Inc
Haw River Flooring Inc
205 Main Street
Haw River
,
NC
27258
336-578-1809

20 miles from rougemont, NC
---
---
Major Natural Stone Floors Brands:
InterCeramic® USA Stone
---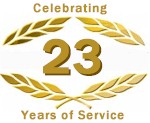 Preferred Flooring
Preferred Flooring
8411 Glenwood Avenue
Raleigh
,
NC
27612
919-782-3330

29 miles from rougemont, NC
---
---
Major Natural Stone Floors Brands:
M S I Natural Stone, Solistone , Arley Wholesale Stone, International Wholesale Tile, Marble Systems, InterCeramic® USA Stone
Natural Stone Flooring Products:
Marble Tile Flooring, Natural Stone
---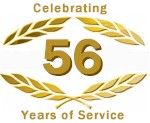 Bell's Carpet
Bell's Carpet
2832 Industrial Drive
Raleigh
,
NC
27609
(919) 833-5707

31 miles from rougemont, NC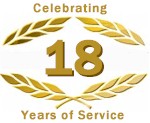 Designer Flooring & Interiors
Designer Flooring & Interiors
966 Trinity Road
Raleigh
,
NC
27607
919-852-4426

32 miles from rougemont, NC
---
---
Major Natural Stone Floors Brands:
InterCeramic® USA Stone
Natural Stone Flooring Products:
Natural Stone
---

Floor Spec
Floor Spec
6510 Chapel Hill Road
Raleigh
,
NC
27607
919-859-5545

32 miles from rougemont, NC
---
---
Major Natural Stone Floors Brands:
InterCeramic® USA Stone

---
Terry's Floor Fashions Inc
Terry's Floor Fashions Inc
911 Kildaire Farm Road
Cary
,
NC
27511
919-467-3226

33 miles from rougemont, NC
---
Thursday: 9:00am-6:00pm est
---
Major Natural Stone Floors Brands:
Shaw Stone Flooring, InterCeramic® USA Stone
---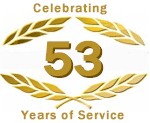 Terry's Floor Fashions Inc
Terry's Floor Fashions Inc
4628 Atlantic Avenue
RALEIGH
,
NC
27604
919-872-3155

34 miles from rougemont, NC
---
Thursday: 9:00am-6:00pm est
---
Major Natural Stone Floors Brands:
InterCeramic® USA Stone, Shaw Stone Flooring
---
---
Narrow Your Focus for a Particular Brand of Natural Stone Floors
---
Narrow Your Focus for a Particular Product Type of Natural Stone Floors