Featured Flooring Stores & Dealers Near Badin, nc Ė Sales, Service, Installation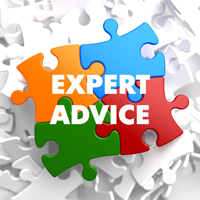 These Badin, nc flooring dealers are committed to providing you the highest possible level of service and customer satisfaction. These Stanly County stores take their commitment to customer service to entirely new levels.
In north_carolina abundant flooring options and proven excellence are the first steps to a beautiful floor with a local style, but not the last. These local retailers will see that your entire decision instills confidence, from delivering the flooring on time to making sure itís properly installed. Shop at the following locations in the Badin area:
Integrity Flooring in Harrisburg (31 mi.); Youíll find a comprehensive selection at these local floorcovering stores. Whether youíre shopping for carpet, ceramic, laminate, hardwood, or rugs, your choices will represent the complete realm of flooring products.
Years of Service in the Local Badin, nc area, including: Badin Lake, New London, Albemarle, Richfield.
Established longevity in north_carolina is a store's most important asset. Usually flooring stores with years of service are distinguished by their personalized service, integrity, and attention to detail. Shop at
-
G W Smith Lumber Co
in Lexington (Est. 1905 | 114 Years | 30 mi.);
-
Howard Floor Coverings
in Concord (Est. 1949 | 70 Years | 26 mi.);
-
EE Wilson Floor Covering Inc
in Lexington (Est. 1954 | 65 Years | 30 mi.);
-
Grove Supply Co
in China Grove (Est. 1957 | 62 Years | 28 mi.);
-
Easley's Floor Covering Inc
in Concord (Est. 1969 | 50 Years | 29 mi.);
-
Robert Luther's Floor Covering
in Seagrove (Est. 1969 | 50 Years | 18 mi.);
-
L & M Floor Covering Inc
in Asheboro (Est. 1978 | 41 Years | 27 mi.);
-
Carpet & Rug Superstore
in Concord (Est. 1981 | 38 Years | 29 mi.);
-
Toney's Carpet
in Midland (Est. 1981 | 38 Years | 26 mi.);
-
Carpet Connection
in Kannapolis (Est. 1986 | 33 Years | 29 mi.);
-
Associated Flooring Inc
in Midland (Est. 1992 | 27 Years | 26 mi.); These local flooring stores didn't succeed and grow in the Badin, nc area unless they were satisfying client needs and adding value.
Local Business Organizations Members Near Badin, north_carolina
Better Business Bureau:

The Better Business Bureau offers consumers in the Badin nc area resources including flooring business reviews, complaints, statistics, ratings, and more to assist in intelligent buying decisions. These Stanly County floor covering dealers are members of BBB and welcome you to review their reputation: Danny Johnson Floorcovering in Kannapolis (28 mi.); These Badin flooring dealers are obliged to follow a code of ethics: To be truthful with their customers in all matters related to the sale, service and installation of floor covering. To uphold the highest standards of excellence and fairness in their business. To at all times subscribe to the highest standards of professionalism in the state of north_carolina.
Floor Covering Association Members Near Badin, north_carolina
Members of north_carolina floorcovering associations possess the knowledge, skills, and professionalism to help you make informed decisions. These Stanly County floor covering stores will deliver a high-quality job that will last for the lifetime of your home or office. Touch base with these dealers near Badin for expert flooring advice.
The National Wood Flooring Association:

The NWFA is dedicated to training and educating wood flooring professionals in the Badin nc area in the installation, sanding, finishing and sales of wood flooring products. Shop at Associated Flooring Inc in Midland (26 mi.); These hardwood flooring stores are familiar with the latest north_carolina products, services and trends in the hardwood flooring industry.
Flooring Buying Groups near Badin, north_carolina
A flooring buying group is an organization of independent retailers who join together in order to share marketing expenses and obtain discounts from flooring manufacturers. You might want to check our these floor dealers near Badin for the best pricing and selection.
Your Local Carpet One Store:

When it comes to buying flooring for your home, there's only one flooring store to visit, Carpet One Floor & Home. Shop at
- Interiors Exteriors Of Asheboro Inc in Asheboro (27 mi.);
With the largest selection of beautiful, stylish carpet near Badin, plus brand-name hardwood flooring, laminate and tile, you'll find everything you need to make your home look its best - all at great low prices.

Your Local Abbey Carpet & Floor Store:

We know you'll like the Abbey Carpet & Floor conceptólocally owned and operated flooring showrooms with national buying power. Shop for flooring at
- J & J Carpet & Floor Covering in Lexington (30 mi.);
Each of these showrooms is staffed with flooring professionals who will help you choose the perfect floor that fits your lifestyle and budget. Itís their pleasure to advise you of the benefits and features of our products. Why? They want you to be happy with your purchase for years to come.
Shop For Flooring in Badin, north_carolina Using Social Media.
While local word of mouth recommendations have always helped north_carolina consumers buy products, social media shopping sites like FaceBook, Twitter and Google+ now allow flooring covering buyers in Badin, nc the ability to connect with other consumers in Badin. Increasingly customers are looking towards the recommendations of other shoppers over traditional advertising. These local flooring stores in Stanly County are using social media to keep in touch.
Commercial Flooring Contactors - Tile Floor Sales, Service, Installation near Badin
These Stanly County commercial dealers are full service flooring contractors specializing in commercial flooring consultation and installation in the state of north_carolina. Shop at
LT TILE
in Concord (26 mi.);
Carpet Connection
in Kannapolis (29 mi.);
Integrity Flooring
in Harrisburg (31 mi.); These are full service commercial flooring contractors. They usually offer project management from planning to execution. These dealers located near Badin will manage your project from start to finish and everything in-between. They are experienced flooring professionals that will handle all the details, which enables you to focus on your business.