Wood Flooring Dealers:
Sodus Point, Sodus, Sodus Center, North Rose
See all of the flooring stores near Sodus Point NY that will assist you in selecting the perfect wood flooring! Most store are full service dealers that carry all types of flooring. You can also determine if each store in offers wood flooring installation, repair and cleaning! Our selection of wood flooring offers the perfect combination of beauty, maintenance and durability. With hundreds of unique colors and patterns, you are sure to find the perfect look to coordinate with your decor.
The Carpet Spectrum
The Carpet Spectrum
3432 Route 21
Marion
,
NY
14505
315-926-5386

12 miles from sodus point, NY
---
---
Major Wood Flooring Brands:
Kährs Hardwood Flooring, Robbins Hardwood Flooring
Wood Flooring Products:
Wood Flooring

---
---
---
Major Wood Flooring Brands:
Shaw Hardwoods Flooring, Mannington Hardwood Flooring, Anderson® Hardwood Floors, Harris Wood® Floors
Wood Flooring Products:
Borders and Accents, Engineered Plank Flooring, Engineered Wood Flooring, Prefinished Solid Plank, Solid Plank Flooring, Wood Flooring

---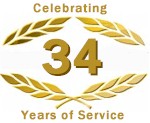 Warren's Paint & Decorating Center
Warren's Paint & Decorating Center
964 Ridge Road
Webster
,
NY
14580
585-671-6400

24 miles from sodus point, NY
---
---
Major Wood Flooring Brands:
Shaw Hardwoods Flooring, Mannington Hardwood Flooring, Harris Wood® Floors, Mohawk Hardwood Flooring
Wood Flooring Products:
Bamboo Flooring, Engineered Plank Flooring, Engineered Wood Flooring, Prefinished Solid Plank, Solid Plank Flooring, Wood Flooring
---

John H Church Company
John H Church Company
319 US Routes 5 & 20
Waterloo
,
NY
13165
315-789-5844

25 miles from sodus point, NY
---
---
Major Wood Flooring Brands:
Hartco® Wood Flooring, Mannington Hardwood Flooring, Bruce Hardwood Flooring
Wood Flooring Products:
Engineered Plank Flooring, Wood Flooring

---

Perinton Carpet
Perinton Carpet
52 North Main Street
Fairport
,
NY
14450
716-388-0845

25 miles from sodus point, NY
---
---
Major Wood Flooring Brands:
Anderson® Hardwood Floors, Kährs Hardwood Flooring, Wicanders® Cork Flooring, Armstrong Hardwood Flooring, Teragren Bamboo Flooring, DuChateau Hardwood Floors, Bella Cera Hardwood Floors, IndusParquet Exotic Hardwood Floors, Wellmade Bamboo Floors, WECork Flooring, Robbins Hardwood Flooring, Mirage Hardwood Floors, Bruce Hardwood Flooring
Wood Flooring Products:
Wood Flooring
---
Victor Furniture Inc
Victor Furniture Inc
2195 Monroe Avenue
Rochester
,
NY
14618
716-473-1470

30 miles from sodus point, NY
---
---
Major Wood Flooring Brands:
Expanko Cork Flooring
Wood Flooring Products:
Cork Flooring
---
Baker Carpet House
Baker Carpet House
204 Grant Avenue
Auburn
,
NY
13021
315-252-0395

32 miles from sodus point, NY
---
---
Major Wood Flooring Brands:
Harris Wood® Floors, Somerset Hardwood Flooring
Wood Flooring Products:
Hand Scraped Wood Floors, Prefinished Engineered Plank, Prefinished Solid Plank, Prefinished Strip Flooring, Wide Plank Flooring, Wood Flooring
---
Floorstore 2000 Inc
Floorstore 2000 Inc
3211 Townline Plaza
Canandaigua
,
NY
14424
716-396-1100

33 miles from sodus point, NY
---
---
Major Wood Flooring Brands:
Robbins Hardwood Flooring, Kährs Hardwood Flooring
Wood Flooring Products:
Wood Flooring
---

Christie Carpets
Christie Carpets
4400 Dewey Avenue
Rochester
,
NY
14616
716-663-5030

33 miles from sodus point, NY
---
---
Major Wood Flooring Brands:
Anderson® Hardwood Floors, Kährs Hardwood Flooring, Wicanders® Cork Flooring, Armstrong Hardwood Flooring, Teragren Bamboo Flooring, DuChateau Hardwood Floors, Bella Cera Hardwood Floors, IndusParquet Exotic Hardwood Floors, Wellmade Bamboo Floors, Mirage Hardwood Floors, Bruce Hardwood Flooring, WECork Flooring, Robbins Hardwood Flooring
Wood Flooring Products:
Wood Flooring

---
---
Narrow Your Focus for a Particular Brand of Wood Flooring
---
Narrow Your Focus for a Particular Product Type of Wood Flooring