Wood Flooring Dealers:
Pleasant Valley, Salt Point, Hyde Park, Clinton Corners
See all of the flooring stores near Pleasant Valley NY that will assist you in selecting the perfect wood flooring! Most store are full service dealers that carry all types of flooring. You can also determine if each store in offers wood flooring installation, repair and cleaning! Our selection of wood flooring offers the perfect combination of beauty, maintenance and durability. With hundreds of unique colors and patterns, you are sure to find the perfect look to coordinate with your decor.
Prosource Of Hudson Valley
Prosource Of Hudson Valley
47 Patrick Lane
Poughkepsie
,
NY
12603
845-471-4710

5 miles from pleasant valley, NY
---
---
Wood Flooring Products:
Engineered Plank Flooring, Prefinished Solid Plank, Wood Flooring
---
Personal Touch Flooring
Personal Touch Flooring
788 Dutchess Turnpike
Poughkeepsie
,
NY
12603
845-454-0200

5 miles from pleasant valley, NY
---
---
Major Wood Flooring Brands:
Harris Wood® Floors, Anderson® Hardwood Floors, Somerset Hardwood Flooring, Lauzon Hardwood Flooring, Wicanders® Cork Flooring, ARK Floors , Wellmade Bamboo Floors
Wood Flooring Products:
Borders and Accents, Cork Plank Flooring, Cork Sheet Goods, Cork Tile Flooring, Corners and Inlays, Crests and Medallions, Engineered Longstrip, Engineered Wood Flooring, Hand Scraped Wood Floors, Hardwood Strip Flooring, Prefinished Engineered Parquet, Prefinished Engineered Plank, Prefinished Solid Parquet, Prefinished Solid Plank, Prefinished Strip Flooring, Trims and Moldings, Unfinished Engineered Parquet, Unfinished Engineered Plank, Unfinished Solid Parquet, Unfinished Solid Plank, Unfinished Strip Flooring, Wide Plank Flooring, Wood Flooring
---
Redi-cut Carpets
Redi-cut Carpets
1936 South Road
Poughkeepsie
,
NY
12601
845-297-3492

5 miles from pleasant valley, NY
---
---
Major Wood Flooring Brands:
Natural CORK® Flooring
Wood Flooring Products:
Cork Flooring, Engineered Plank Flooring, Prefinished Solid Plank, Wood Flooring
---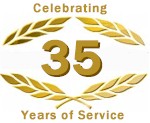 Heritage Carpet
Heritage Carpet
1936 South Road (Route 9)
Poughkeepsie
,
NY
12601
845-297-3492

5 miles from pleasant valley, NY
---
Sunday: 12 noon - 5:00 pm
---
Major Wood Flooring Brands:
Mohawk Hardwood Flooring, Mohawk Armormax Finish
Wood Flooring Products:
Engineered Longstrip, Engineered Plank Flooring, Engineered Wood Flooring, Hardwood Flooring, Prefinished Engineered Plank, Prefinished Solid Plank, Prefinished Strip Flooring, Solid Plank Flooring, Trims and Moldings, Wide Plank Flooring, Wood Flooring
---
---
Learn More:
Flooring
:
Area Rugs
:
Carpet Remnants
:
Carpeting
:
Laminate Flooring
:
Mats / Runners
:
Rugs
:
Specialty Floors
:
Vinyl / Resilient Flooring
:

Abbey Carpet Wappingers Fall
Abbey Carpet Wappingers Fall
1615 Route 9
Wappinger Falls
,
NY
12590
845-297-1441

10 miles from pleasant valley, NY
---
---
Major Wood Flooring Brands:
Bruce Hardwood Flooring, Mullican Hardwood Flooring, Armstrong Hardwood Flooring, Teragren Bamboo Flooring
---

Mountain View - Carpet One
Mountain View - Carpet One
505 Route 208 South
New Paltz
,
NY
12561
845-255-1041

14 miles from pleasant valley, NY
---
---
Wood Flooring Products:
Engineered Plank Flooring, Prefinished Solid Plank, Wood Flooring
---

Carpet One At The Carpet Garage
Carpet One At The Carpet Garage
937 Ulster Avenue
Kingston
,
NY
12401
845-338-5104

16 miles from pleasant valley, NY
---
---
Major Wood Flooring Brands:
Shaw Hardwoods Flooring
Wood Flooring Products:
Engineered Plank Flooring, Engineered Wood Flooring, Prefinished Solid Plank, Solid Plank Flooring, Wood Flooring
---
Northern Dutchess Hardwoods
Northern Dutchess Hardwoods
19 East Market Street
Red Hook
,
NY
12571
845-758-2005

18 miles from pleasant valley, NY
---
---
Major Wood Flooring Brands:
Armstrong Hardwood Flooring
Wood Flooring Products:
Distressed Wood Flooring, Hardwood Flooring, Parquet Flooring, Parquet Flooring, Wood Flooring

---

Butler & Son
Butler & Son
5 Old Farm Road
Red Hook
,
NY
12571
845-758-4300

18 miles from pleasant valley, NY
---
---
Major Wood Flooring Brands:
Mirage Hardwood Floors, Bruce Hardwood Flooring, WECork Flooring, Robbins Hardwood Flooring, Anderson® Hardwood Floors, Kährs Hardwood Flooring, Wicanders® Cork Flooring, Armstrong Hardwood Flooring, Teragren Bamboo Flooring, DuChateau Hardwood Floors, Bella Cera Hardwood Floors, IndusParquet Exotic Hardwood Floors, Wellmade Bamboo Floors
Wood Flooring Products:
Distressed Wood Flooring, Hardwood Flooring, Parquet Flooring, Parquet Flooring, Wood Flooring
---
Affordable Floors Of New York
Affordable Floors Of New York
1 D'Alfonso Road
Newburgh
,
NY
12550
845-565-2000

20 miles from pleasant valley, NY
---
---
Wood Flooring Products:
Engineered Plank Flooring, Prefinished Solid Plank, Wood Flooring
---