Natural Stone Flooring Dealers:
New City, Congers, Chestnut Ridge, Bardonia
See all of the flooring stores near New_city NY that will assist you in selecting the perfect natural stone flooring! Most store are full service dealers that carry all types of flooring. You can also determine if each store in offers natural stone flooring installation, repair and cleaning! Natural stone has been popular for use on floors for centuries and for very good reason. Stone tile brings the colors and texture of nature to our homes and adds a quality and warmth to a room that's not possible with any other material.
Ceramic Creations
Ceramic Creations
62 Route 59
Monsey
,
NY
10952
845-371-3100

4 miles from new city, NY
---
---
Major Natural Stone Floors Brands:
InterCeramic® USA Stone
Natural Stone Flooring Products:
Agglomerate, Architectural Stone, Cultured and Faux Marble, Custom Fabrication, Flagstone, Fossilstone, Granite Tile, Limestone Tile, Marble Tile Flooring, Mosaic Stone, Natural Stone, Onyx Tile, Quartzite Tile, Sandstone Tile, Serpentine, Sills and Saddles Stones, Slate Flooring, Soapstone, Statuary Stone, Steps, Travertine Tile, Trims & Moldings, Tumbledstone
---
G Fried Carpet & Design
G Fried Carpet & Design
495 North Rt-17
Paramus
,
NJ
07652
201-967-1250

14 miles from new city, NY
---
---
Major Natural Stone Floors Brands:
Shaw Stone Flooring
---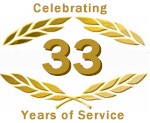 Absolute Flooring Inc
Absolute Flooring Inc
1735 Front Street
Yorktown Heights
,
NY
10598
914-245-0225

14 miles from new city, NY
---
---
Major Natural Stone Floors Brands:
InterCeramic® USA Stone, Daltile® Stone
---
All Stiles Inc
All Stiles Inc
1099 Route 17M
Monroe
,
NY
10950
845-783-3121

16 miles from new city, NY
---
---
Major Natural Stone Floors Brands:
InterCeramic® USA Stone
---
Allied Carpet
Allied Carpet
199 Route 17 South
Rochelle Park
,
NJ
07662
201-368-8836

17 miles from new city, NY
---
---
Major Natural Stone Floors Brands:
Shaw Stone Flooring

---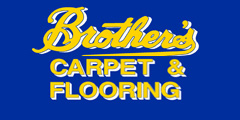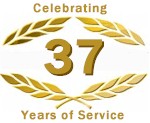 Brothers Carpet & Flooring
Brothers Carpet & Flooring
50 Johnson Ave
Hackensack
,
NJ
07601
201-488-3999

18 miles from new city, NY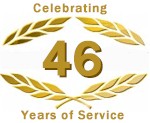 Bella Casa Floors
Bella Casa Floors
254 South Summit Avenue
Hackensack
,
NJ
07601
201-343-3438

18 miles from new city, NY
---
---
Major Natural Stone Floors Brands:
Shaw Stone Flooring
Natural Stone Flooring Products:
Limestone Tile, Marble Tile Flooring, Natural Stone, Slate Flooring, Travertine Tile
---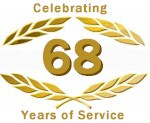 Felix Lorenzoni Studios
Felix Lorenzoni Studios
1061 North Street
Greenwich
,
CT
06831
203-661-2036

18 miles from new city, NY
---
---
Major Natural Stone Floors Brands:
Daltile® Stone
---
Casa Tile & Marble
Casa Tile & Marble
301 East Third Street
Mount Vernon
,
NY
10550
914-664-8453

18 miles from new city, NY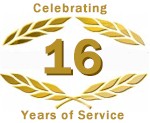 Castle Floors
Castle Floors
6 Queen Ann Road
Bogota
,
NJ
07603
201-440-2555

18 miles from new city, NY
---
---
Major Natural Stone Floors Brands:
Rock Carpet™, Zimmer Marble, Natural Stone Veneer, Arizona Tile Natural Stone
Natural Stone Flooring Products:
Granite Tile, Limestone Tile, Marble Tile Flooring, Natural Stone, Onyx Tile, Quartzite Tile, Slate Flooring, Soapstone, Travertine Tile, Trims & Moldings, Tumbledstone

---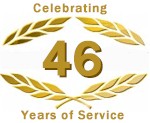 Rye Ridge Ceramic Tile
Rye Ridge Ceramic Tile
460 North Main Street
Port Chester
,
NY
10573
914-939-1100

18 miles from new city, NY
---
---
Major Natural Stone Floors Brands:
AKDO Natural Stone
Natural Stone Flooring Products:
Granite Tile, Limestone Tile, Marble Tile Flooring, Natural Stone, Onyx Tile, Sandstone Tile, Travertine Tile
---
---
Narrow Your Focus for a Particular Brand of Natural Stone Floors
---
Narrow Your Focus for a Particular Product Type of Natural Stone Floors