Wood Flooring Dealers:
Mastic Beach, East Yaphank, Shirley, Mastic
See all of the flooring stores near Mastic Beach NY that will assist you in selecting the perfect wood flooring! Most store are full service dealers that carry all types of flooring. You can also determine if each store in offers wood flooring installation, repair and cleaning! Our selection of wood flooring offers the perfect combination of beauty, maintenance and durability. With hundreds of unique colors and patterns, you are sure to find the perfect look to coordinate with your decor.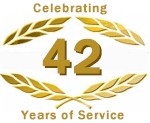 Carpet Express
Carpet Express
1135 Montauk Highway
Mastic
,
NY
11950
631-399-1890

2 miles from mastic beach, NY
---
---
Major Wood Flooring Brands:
Harris Wood® Floors, Mannington Hardwood Flooring, Bruce Hardwood Flooring
Wood Flooring Products:
Engineered Plank Flooring, Wood Flooring

---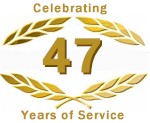 Loria's 112 Carpet Center
Loria's 112 Carpet Center
1870 Route 112
Medford
,
NY
11763
631-289-4040

8 miles from mastic beach, NY
---
---
Major Wood Flooring Brands:
Shaw Hardwoods Flooring, Mannington Hardwood Flooring, Bruce Hardwood Flooring, Kährs Hardwood Flooring, Mohawk Hardwood Flooring, Anderson® Hardwood Floors, Mirage Hardwood Floors, Scandian Wood Floors, Robbins Hardwood Flooring, Anderson® EnCore Plus®, Hartco® Wood Flooring, Harris Wood® Floors, Oshkosh Floors
Wood Flooring Products:
Antique Wood Flooring, Bamboo Flooring, Borders and Accents, Corners and Inlays, Crests and Medallions, Custom Wood Floors, Engineered Longstrip, Engineered Parquet, Engineered Plank Flooring, Engineered Wood Flooring, Exotic Hardwood Flooring, Hardwood Plank Flooring, Hardwood Strip Flooring, Parquet Flooring, Prefinished Engineered Parquet, Prefinished Engineered Plank, Prefinished Solid Parquet, Prefinished Solid Plank, Prefinished Strip Flooring, Random Width Plank, Solid Plank Flooring, Trims and Moldings, Unfinished Engineered Parquet, Unfinished Engineered Plank, Unfinished Solid Parquet, Unfinished Solid Plank, Unfinished Strip Flooring, Wide Plank Flooring, Wood Flooring

---
---
---
Major Wood Flooring Brands:
Terra Hardwood Flooring
Wood Flooring Products:
Wood Flooring

---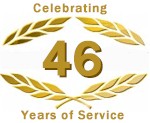 Rosanti Floor Covering & Window Treatment
Rosanti Floor Covering & Window Treatment
58A Riverhead Road
Westhampton Beach
,
NY
11978
631-288-2455

11 miles from mastic beach, NY
---
---
Major Wood Flooring Brands:
Shaw Hardwoods Flooring, Zickgraf Hardwood Flooring, Ferma Wood Flooring, Natural CORK® Flooring, Somerset Hardwood Flooring, Navarre Oil Finished Hardwoods
Wood Flooring Products:
Cork Flooring, Engineered Wood Flooring, Solid Plank Flooring, Wide Plank Flooring

---
All Island Hardwood
All Island Hardwood
200 Blydenburg Road
Islandia
,
NY
11749
631-582-8700

11 miles from mastic beach, NY
---
---
Major Wood Flooring Brands:
Armstrong Hardwood Flooring
Wood Flooring Products:
Distressed Wood Flooring, Hardwood Flooring, Parquet Flooring, Parquet Flooring, Wood Flooring

---
Infinity Floors Inc
Infinity Floors Inc
95 D Hoffman Lane
Islandia
,
NY
11749
631-232-1500

11 miles from mastic beach, NY
---
---
Major Wood Flooring Brands:
Armstrong Hardwood Flooring
Wood Flooring Products:
Distressed Wood Flooring, Hardwood Flooring, Parquet Flooring, Parquet Flooring, Wood Flooring
---
Imperial Flooring
Imperial Flooring
1722 Church St
Holbrook
,
NY
11741
631-567-4707

12 miles from mastic beach, NY
---
---
Major Wood Flooring Brands:
Mannington Hardwood Flooring, Armstrong Hardwood Flooring
Wood Flooring Products:
Distressed Wood Flooring, Engineered Plank Flooring, Hardwood Flooring, Parquet Flooring, Parquet Flooring, Wood Flooring
---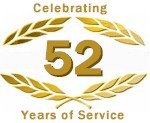 Main Street Carpet
Main Street Carpet
290 West Main Street
Sayville
,
NY
11782
631-563-3131

12 miles from mastic beach, NY
---
Thursday: 10:00am - 6:00pm
---
Major Wood Flooring Brands:
Expanko Cork Flooring, Shaw Hardwoods Flooring, Somerset Hardwood Flooring, Hartco® Wood Flooring, Mercier Wood Flooring, Mannington Hardwood Flooring, Bruce Hardwood Flooring, Harris Wood® Floors
Wood Flooring Products:
Cork Flooring, Engineered Plank Flooring, Engineered Wood Flooring, Solid Plank Flooring, Wide Plank Flooring, Wood Flooring
---
Long Island Paneling Ceilings & Floors
Long Island Paneling Ceilings & Floors
4769 Sunrise Highway
Bohemia
,
NY
11716
631-406-9039

14 miles from mastic beach, NY
---
---
Major Wood Flooring Brands:
Mohawk Hardwood Flooring, Armstrong Hardwood Flooring
Wood Flooring Products:
Distressed Wood Flooring, Hardwood Flooring, Parquet Flooring, Parquet Flooring, Wood Flooring

---
Long Island Paneling
Long Island Paneling
4769 Sunrise Highway
Bohemia
,
NY
11716
631-888-7668

14 miles from mastic beach, NY
---
---
Wood Flooring Products:
Engineered Plank Flooring, Prefinished Solid Plank, Wood Flooring
---
Kings Furniture Liquidators
Kings Furniture Liquidators
3790 Veterans Memorial Highway
Bohemia
,
NY
11716
631-737-1010

14 miles from mastic beach, NY
---
---
Wood Flooring Products:
Engineered Plank Flooring, Prefinished Solid Plank, Wood Flooring
---