Wood Flooring Dealers:
Johnson City, Endwell, Endicott, Binghamton
See all of the flooring stores near Johnson_city NY that will assist you in selecting the perfect wood flooring! Most store are full service dealers that carry all types of flooring. You can also determine if each store in offers wood flooring installation, repair and cleaning! Our selection of wood flooring offers the perfect combination of beauty, maintenance and durability. With hundreds of unique colors and patterns, you are sure to find the perfect look to coordinate with your decor.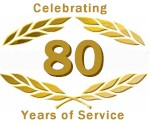 Endwell Rug Co.
Endwell Rug Co.
3646 George F Highway
Endwell
,
NY
13760
607-748-7366

3 miles from johnson city, NY
---
---
Major Wood Flooring Brands:
Shaw Hardwoods Flooring, Natural CORK® Flooring, Lauzon Hardwood Flooring, Scandian Wood Floors
Wood Flooring Products:
Bamboo Flooring, Cork Flooring, Cork Plank Flooring, Cork Tile Flooring, Engineered Plank Flooring, Engineered Wood Flooring, Exotic Hardwood Flooring, Hand Scraped Wood Floors, Prefinished Engineered Plank, Prefinished Solid Plank, Prefinished Strip Flooring, Random Width Plank, Solid Plank Flooring, Trims and Moldings, Wood Flooring
---

Schaffer Rug & Carpet
Schaffer Rug & Carpet
114 Vestal Parkway East
Vestal
,
NY
13850
607-785-1114

4 miles from johnson city, NY
---
---
Major Wood Flooring Brands:
Anderson Tuftex Hardwood Floors, Armstrong Hardwood Flooring, Mirage Hardwood Floors, Bruce Hardwood Flooring, Wicanders® Cork Flooring, Bella Cera Hardwood Floors, IndusParquet Exotic Hardwood Floors, DuChateau Hardwood Floors, Wellmade Bamboo Floors, Teragren Bamboo Flooring, Kährs Hardwood Flooring, WECork Flooring, Robbins Hardwood Flooring
Wood Flooring Products:
Wood Flooring

---
Floor Coverings International Binghamton
Floor Coverings International Binghamton
1500 Vestal Parkway E
Vestal
,
NY
13850
6072426423

4 miles from johnson city, NY
Ahwaga Floor Coverings
Ahwaga Floor Coverings
9 Lake Street
Owego
,
NY
13827
607-687-0181

14 miles from johnson city, NY
---
---
Major Wood Flooring Brands:
Lamett® Hardwood Flooring, Anderson Tuftex Hardwood Floors, Somerset Hardwood Flooring, Natural CORK® Flooring, Natural BAMBOO® Flooring, Mannington Hardwood Flooring, WECork Flooring, Harris Wood® Floors, Wellmade Bamboo Floors
Wood Flooring Products:
Borders and Accents, Cork Plank Flooring, Cork Sheet Goods, Cork Tile Flooring, Corners and Inlays, Crests and Medallions, Engineered Longstrip, Engineered Plank Flooring, Engineered Wood Flooring, Exotic Hardwood Flooring, Hand Scraped Wood Floors, Hardwood Flooring, Hardwood Plank Flooring, Hardwood Strip Flooring, Prefinished Engineered Parquet, Prefinished Engineered Plank, Prefinished Solid Parquet, Prefinished Solid Plank, Prefinished Strip Flooring, Solid Plank Flooring, Trims and Moldings, Unfinished Engineered Parquet, Unfinished Engineered Plank, Unfinished Solid Parquet, Unfinished Solid Plank, Unfinished Strip Flooring, Wide Plank Flooring, Wood Flooring
---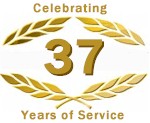 Nasco Carpets Rugs
Nasco Carpets Rugs
132 Route 17C
Waverly
,
NY
14892
607-565-3213

29 miles from johnson city, NY
---
---
Major Wood Flooring Brands:
Shaw Hardwoods Flooring, Anderson Tuftex Hardwood Floors, Mannington Hardwood Flooring, Harris Wood® Floors
Wood Flooring Products:
Borders and Accents, Engineered Plank Flooring, Engineered Wood Flooring, Prefinished Solid Plank, Solid Plank Flooring, Wood Flooring

---

Jay Carpet One
Jay Carpet One
314 South Main Street
Athens
,
PA
18810
607-739-1350

30 miles from johnson city, NY
---
---
Wood Flooring Products:
Engineered Plank Flooring, Prefinished Solid Plank, Wood Flooring
---

Ken-Mar Home Furniture
Ken-Mar Home Furniture
Main Street Route 6
Meshoppen
,
PA
18630
570-833-5191

32 miles from johnson city, NY
---
---
Major Wood Flooring Brands:
Robbins Hardwood Flooring, Bruce Hardwood Flooring, Hartco® Wood Flooring, Bella Cera Hardwood Floors, Anderson Tuftex Hardwood Floors, Mirage Hardwood Floors, WECork Flooring, IndusParquet Exotic Hardwood Floors, Wellmade Bamboo Floors, Armstrong Hardwood Flooring, Teragren Bamboo Flooring, DuChateau Hardwood Floors, Wicanders® Cork Flooring
Wood Flooring Products:
Wood Flooring
---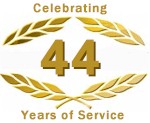 Osborne Flooring
Osborne Flooring
4073 West Road
Cortland
,
NY
13045
607-753-9504

33 miles from johnson city, NY
---
---
Major Wood Flooring Brands:
Lauzon Hardwood Flooring, Shaw Hardwoods Flooring, Mannington Hardwood Flooring, Somerset Hardwood Flooring, Armstrong Hardwood Flooring, Teragren Bamboo Flooring, Bruce Hardwood Flooring, Wicanders® Cork Flooring
Wood Flooring Products:
Bamboo Flooring, Borders and Accents, Distressed Wood Flooring, Engineered Plank Flooring, Engineered Wood Flooring, Hardwood Flooring, Parquet Flooring, Parquet Flooring, Prefinished Solid Plank, Solid Plank Flooring, Wide Plank Flooring, Wood Flooring
---
---
Learn More:
Flooring
:
Area Rugs
:
Carpeting
:
Ceramic / Porcelain Flooring
:
Laminate Flooring
:
Specialty Floors
:
Vinyl / Resilient Flooring
:
Wood Flooring
:

Tile House
Tile House
312 Fourth Street
Ithaca
,
NY
14850
607-272-8453

34 miles from johnson city, NY
---
---
Major Wood Flooring Brands:
DuChateau Hardwood Floors, Teragren Bamboo Flooring, Mirage Hardwood Floors, Wicanders® Cork Flooring, Anderson Tuftex Hardwood Floors, WECork Flooring, Robbins Hardwood Flooring, Bruce Hardwood Flooring, Armstrong Hardwood Flooring, Kährs Hardwood Flooring, Bella Cera Hardwood Floors, IndusParquet Exotic Hardwood Floors, Wellmade Bamboo Floors
---

Bishops Carpet One & Pro Home
Bishops Carpet One & Pro Home
430 West State Street
Ithaca
,
NY
14850
607-273-3511

34 miles from johnson city, NY
---
---
Wood Flooring Products:
Engineered Plank Flooring, Prefinished Solid Plank, Wood Flooring
---