Wood Flooring Dealers:
Hague, Putnam Station, Silver Bay, Paradox
See all of the flooring stores near Hague NY that will assist you in selecting the perfect wood flooring! Most store are full service dealers that carry all types of flooring. You can also determine if each store in offers wood flooring installation, repair and cleaning! Our selection of wood flooring offers the perfect combination of beauty, maintenance and durability. With hundreds of unique colors and patterns, you are sure to find the perfect look to coordinate with your decor.
Ticonderoga Paint
Ticonderoga Paint
1172 Nys Route 9n
Ticonderoga
,
NY
12883
518-585-6338

5 miles from hague, NY
---
---
Major Wood Flooring Brands:
Mohawk Hardwood Flooring
---
Living Floors
Living Floors
25 Church Street
Chestertown
,
NY
12817
518-494-4136

18 miles from hague, NY
---
---
Wood Flooring Products:
Engineered Plank Flooring, Prefinished Solid Plank, Wood Flooring
---
Champlain Valley Floors
Champlain Valley Floors
295 Leicester Whiting Road
Brandon
,
VT
05733
802-247-9161

20 miles from hague, NY
---
---
Major Wood Flooring Brands:
Armstrong Hardwood Flooring
Wood Flooring Products:
Distressed Wood Flooring, Hardwood Flooring, Parquet Flooring, Parquet Flooring, Wood Flooring
---
In Style Flooring (instno)
In Style Flooring (instno)
6 ORDWAY LANE
North Creek
,
NY
12853
518-251-5371

21 miles from hague, NY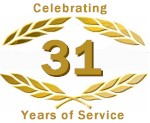 Countryside Carpet & Paint
Countryside Carpet & Paint
16 Creek Road
Middlebury
,
VT
05753
802-388-4050

22 miles from hague, NY
---
---
Major Wood Flooring Brands:
Anderson Tuftex Hardwood Floors, Lauzon Hardwood Flooring, Somerset Hardwood Flooring, WECork Flooring, Mannington Hardwood Flooring, Wellmade Bamboo Floors, Teragren Bamboo Flooring
Wood Flooring Products:
Bamboo Flooring, Borders and Accents, Engineered Plank Flooring, Engineered Wood Flooring, Prefinished Solid Plank, Wide Plank Flooring, Wood Flooring
---
Distinctive Paint & Interiors
Distinctive Paint & Interiors
1396 Route 7 South
Middlebury
,
VT
05753
802-388-2500

22 miles from hague, NY
---
---
Major Wood Flooring Brands:
Mohawk Hardwood Flooring
---
Babcock's Vermont Carpet Gallery
Babcock's Vermont Carpet Gallery
19 Elm Street
Middlebury
,
VT
05753
802-388-7790

22 miles from hague, NY
---
---
Major Wood Flooring Brands:
Robbins Hardwood Flooring

---

Rheaume Kitchen & Floor Center
Rheaume Kitchen & Floor Center
2106 Route #7 South
Middlebury
,
VT
05753
802-388-3009

22 miles from hague, NY
---
---
Major Wood Flooring Brands:
WECork Flooring, Teragren Bamboo Flooring, Bella Cera Hardwood Floors, IndusParquet Exotic Hardwood Floors, DuChateau Hardwood Floors, Wicanders® Cork Flooring, Mirage Hardwood Floors, Kährs Hardwood Flooring, Anderson Tuftex Hardwood Floors, Bruce Hardwood Flooring, Robbins Hardwood Flooring, Armstrong Hardwood Flooring, Wellmade Bamboo Floors
Wood Flooring Products:
Wood Flooring

---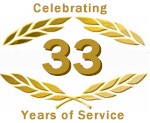 County Floors
County Floors
4397 State Route 9
Warrensburg
,
NY
12885
518-623-9339

24 miles from hague, NY
---
---
Wood Flooring Products:
Engineered Plank Flooring, Prefinished Solid Plank, Wood Flooring
---
McGrath Flooring Center
McGrath Flooring Center
2877 Ethan Allen Highway
New Haven
,
VT
05472
802-453-5533

27 miles from hague, NY
---
---
---
LaValley Building Supply
LaValley Building Supply
48 Windcrest Road
Rutland
,
VT
05702
802-775-0834

28 miles from hague, NY
---
---
Wood Flooring Products:
Engineered Plank Flooring, Prefinished Solid Plank, Wood Flooring
---
---
Narrow Your Focus for a Particular Brand of Ceramic/Porcelain
---
Narrow Your Focus for a Particular Product Type of Ceramic/Porcelain