Tile Flooring Dealers:
Hague, Putnam Station, Silver Bay, Paradox
See all of the flooring stores near Hague NY that will assist you in selecting the perfect tile flooring! Most store are full service dealers that carry all types of flooring. You can also determine if each store in offers tile flooring installation, repair and cleaning! Our selection of ceramic tile flooring offers the perfect combination of beauty, maintenance and durability. With hundreds of unique colors and patterns, you are sure to find the perfect look to coordinate with your decor.
Ticonderoga Paint
Ticonderoga Paint
1172 Nys Route 9n
Ticonderoga
,
NY
12883
518-585-6338

5 miles from hague, NY
---
---
Major Ceramic/Porcelain Brands:
Mohawk Ceramic Tile
---

Rheaume Kitchen & Floor Center
Rheaume Kitchen & Floor Center
2106 Route #7 South
Middlebury
,
VT
05753
802-388-3009

22 miles from hague, NY
---
---
Major Ceramic/Porcelain Brands:
InterCeramic® USA Tile, Marazzi Tile USA, Emilceramica, Avaire Floors , American Olean® Tile, Crossville Porcelain Tile
Tile Flooring Products:
Bathroom Tile, Ceramic Tile, Decorative Tile, Kitchen Tile, Mosaic Tile, Mosaic Tile (glass), Mosaic Tile (glazed), Porcelain Tile, Spa and Pool Tile

---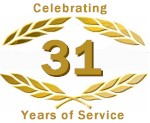 Countryside Carpet & Paint
Countryside Carpet & Paint
16 Creek Road
Middlebury
,
VT
05753
802-388-4050

22 miles from hague, NY
---
---
Major Ceramic/Porcelain Brands:
Daltile® Tile, American Olean® Tile, Crossville Porcelain Tile, Mannington Porcelain Tile, InterCeramic® USA Tile
Tile Flooring Products:
Bathroom Tile, Ceramic Tile, Decorative Tile, Kitchen Tile, Mosaic Tile, Mosaic Tile (glass), Mosaic Tile (glazed), Porcelain Tile, Spa and Pool Tile
---
Distinctive Paint & Interiors
Distinctive Paint & Interiors
1396 Route 7 South
Middlebury
,
VT
05753
802-388-2500

22 miles from hague, NY
---
---
Major Ceramic/Porcelain Brands:
Mohawk Ceramic Tile
---
LaValley Building Supply
LaValley Building Supply
48 Windcrest Road
Rutland
,
VT
05702
802-775-0834

28 miles from hague, NY
---
---
Major Ceramic/Porcelain Brands:
Florida Tile
Tile Flooring Products:
Bathroom Tile, Ceramic Tile, Kitchen Tile
---
Four Star Flooring Inc
Four Star Flooring Inc
102 Quaker Road
Queensbury
,
NY
12804
518-745-5250

33 miles from hague, NY
---
---
Major Ceramic/Porcelain Brands:
American Olean® Tile
Tile Flooring Products:
Bathroom Tile, Ceramic Tile, Decorative Tile, Kitchen Tile, Mosaic Tile, Mosaic Tile (glass), Mosaic Tile (glazed), Porcelain Tile, Spa and Pool Tile

---

Floormaster Carpet One Floor & Home
Floormaster Carpet One Floor & Home
63 Quaker Road
Queensbury
,
NY
12804
518-793-3367

33 miles from hague, NY
---
---
Major Ceramic/Porcelain Brands:
Shaw Tile Flooring, Mannington Porcelain Tile
Tile Flooring Products:
Bathroom Tile, Decorative Tile, Kitchen Tile, Porcelain Tile
---
Hanks Quality Flooring
Hanks Quality Flooring
734 Upper Glen St
Queensbury
,
NY
12804
518-793-4232

33 miles from hague, NY
---
---
Major Ceramic/Porcelain Brands:
Mohawk Ceramic Tile

---
Curtis Lumber Co Inc
Curtis Lumber Co Inc
460 Big Bay Road
Queensbury
,
NY
12804
518-792-8601

33 miles from hague, NY
---
---
Major Ceramic/Porcelain Brands:
Mohawk Ceramic Tile
---
Glens Falls Tile & Supplies
Glens Falls Tile & Supplies
287 Dix Avenue
Queensbury
,
NY
12804
518-745-6875

33 miles from hague, NY
---
---
Major Ceramic/Porcelain Brands:
Florida Tile
Tile Flooring Products:
Bathroom Tile, Ceramic Tile, Kitchen Tile
---
Buy-low Carpets
Buy-low Carpets
704 Upper Glen Street
Queensbury
,
NY
12804
518-792-2665

33 miles from hague, NY
---
---
Major Ceramic/Porcelain Brands:
Florida Tile
Tile Flooring Products:
Bathroom Tile, Ceramic Tile, Kitchen Tile

---
---
Narrow Your Focus for a Particular Brand of Ceramic/Porcelain
---
Narrow Your Focus for a Particular Product Type of Ceramic/Porcelain