Wood Flooring Dealers:
Cedarhurst, Lawrence, Inwood, Hewlett
See all of the flooring stores near Cedarhurst NY that will assist you in selecting the perfect wood flooring! Most store are full service dealers that carry all types of flooring. You can also determine if each store in offers wood flooring installation, repair and cleaning! Our selection of wood flooring offers the perfect combination of beauty, maintenance and durability. With hundreds of unique colors and patterns, you are sure to find the perfect look to coordinate with your decor.
Maximum Carpet & Flooring Corp
Maximum Carpet & Flooring Corp
469 Merrick Road
Lynbrook
,
NY
11563
516-593-0707

3 miles from cedarhurst, NY
---
---
Major Wood Flooring Brands:
Shaw Hardwoods Flooring
Wood Flooring Products:
Engineered Wood Flooring, Solid Plank Flooring

---
My Carpet Inc
My Carpet Inc
803 West Merrick Road
Valley Stream
,
NY
11580
516-285-0502

3 miles from cedarhurst, NY
---
---
Major Wood Flooring Brands:
Shaw Hardwoods Flooring
Wood Flooring Products:
Engineered Wood Flooring, Solid Plank Flooring
---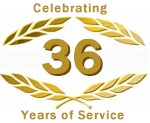 My Carpet
My Carpet
803 West Merrick Road
Valley Stream
,
NY
11580
516-285-0502

3 miles from cedarhurst, NY
---
---
Major Wood Flooring Brands:
Shaw Hardwoods Flooring, Armstrong Hardwood Flooring
Wood Flooring Products:
Distressed Wood Flooring, Engineered Wood Flooring, Hardwood Flooring, Parquet Flooring, Parquet Flooring, Solid Plank Flooring, Wood Flooring

---
Valley Stream House Of Carpet
Valley Stream House Of Carpet
175 Rockaway Avenue
Valley Stream
,
NY
11580
516-872-6060

3 miles from cedarhurst, NY
---
---
Major Wood Flooring Brands:
Shaw Hardwoods Flooring, Mannington Hardwood Flooring
Wood Flooring Products:
Engineered Plank Flooring, Engineered Wood Flooring, Solid Plank Flooring, Wood Flooring
---
Centre Millwork
Centre Millwork
669 Long Beach Boulevard
Long Beach
,
NY
11561
516-432-6566

4 miles from cedarhurst, NY
---
---
Major Wood Flooring Brands:
Armstrong Hardwood Flooring
Wood Flooring Products:
Distressed Wood Flooring, Hardwood Flooring, Parquet Flooring, Parquet Flooring, Wood Flooring

---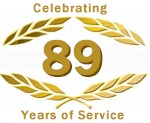 Fuhrman's Carpet & Floors
Fuhrman's Carpet & Floors
3170 Long Beach Road
Oceanside
,
NY
11572
516-678-3111

4 miles from cedarhurst, NY
---
Saturday: 10:00am-6:00pm est
---
Major Wood Flooring Brands:
ARK Floors , US Floors Hardwood , Mohawk Armormax Finish, Natural BAMBOO® Flooring, US Floors Cork, Shaw Hardwoods Flooring, Bruce Hardwood Flooring, Mannington Hardwood Flooring, Natural CORK® Flooring, Armstrong Hardwood Flooring, Somerset Hardwood Flooring, IndusParquet Exotic Hardwood Floors, Teragren Bamboo Flooring, Mullican Hardwood Flooring, Mirage Hardwood Floors, Mohawk Hardwood Flooring
Wood Flooring Products:
Bamboo Flooring, Engineered Longstrip, Engineered Wood Flooring, Exotic Hardwood Flooring, Prefinished Solid Plank, Prefinished Strip Flooring, Trims and Moldings, Wide Plank Flooring, Wood Flooring
---
---
Learn More:
Flooring
:
Area Rugs
:
Carpeting
:
Laminate Flooring
:
Specialty Floors
:
Vinyl / Resilient Flooring
:
Rug Mart Inc
Rug Mart Inc
3170 Long Beach Road
Oceanside
,
NY
11572
516-678-3111

4 miles from cedarhurst, NY
---
---
Major Wood Flooring Brands:
Shaw Hardwoods Flooring, Mannington Hardwood Flooring
Wood Flooring Products:
Engineered Plank Flooring, Engineered Wood Flooring, Solid Plank Flooring, Wood Flooring

---
JFK Carpet Inc
JFK Carpet Inc
1601 Hempstead Turnpike
Elmont
,
NY
11003
516-358-9414

4 miles from cedarhurst, NY
---
---
Major Wood Flooring Brands:
Shaw Hardwoods Flooring
Wood Flooring Products:
Engineered Wood Flooring, Solid Plank Flooring

---

R V C Floor Decor
R V C Floor Decor
456 Sunrise Highway
Rockville Centre
,
NY
11570
516-764-4466

5 miles from cedarhurst, NY
---
---
Major Wood Flooring Brands:
Mannington Hardwood Flooring, Shaw Hardwoods Flooring
Wood Flooring Products:
Engineered Plank Flooring, Engineered Wood Flooring, Prefinished Solid Plank, Solid Plank Flooring, Wood Flooring
---

Perry's Flooring America
Perry's Flooring America
465 Franklin Avenue
Franklin Square
,
NY
11010
516-354-1777

6 miles from cedarhurst, NY
---
---
Major Wood Flooring Brands:
Shaw Hardwoods Flooring, Mannington Hardwood Flooring, Armstrong Hardwood Flooring
Wood Flooring Products:
Distressed Wood Flooring, Engineered Plank Flooring, Engineered Wood Flooring, Hardwood Flooring, Parquet Flooring, Parquet Flooring, Solid Plank Flooring, Wood Flooring
---
Taub's Carpet Tile
Taub's Carpet Tile
893 Hemstead Turnpike
Franklin Square
,
NY
11010
516-437-5100

6 miles from cedarhurst, NY
---
---
Major Wood Flooring Brands:
Armstrong Hardwood Flooring
Wood Flooring Products:
Distressed Wood Flooring, Hardwood Flooring, Parquet Flooring, Parquet Flooring, Wood Flooring

---