Wood Flooring Dealers:
North Wildwood, West Wildwood, Wildwood, Wildwood Crest
See all of the flooring stores near Wildwood NJ that will assist you in selecting the perfect wood flooring! Most store are full service dealers that carry all types of flooring. You can also determine if each store in offers wood flooring installation, repair and cleaning! Our selection of wood flooring offers the perfect combination of beauty, maintenance and durability. With hundreds of unique colors and patterns, you are sure to find the perfect look to coordinate with your decor.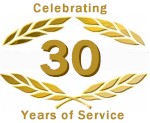 South Jersey Hardwood
South Jersey Hardwood
250 Ranger Rd
Rio Grande
,
NJ
08242
609-742-7769

3 miles from wildwood, NJ
---
---
Major Wood Flooring Brands:
Armstrong Hardwood Flooring, Robbins Hardwood Flooring, Mannington Hardwood Flooring, Anderson Tuftex Hardwood Floors, Chelsea Plank Flooring, BerryAlloc Parquet Flooring, Shaw Hardwoods Flooring, Mohawk Armormax Finish, Bruce Hardwood Flooring, Cali Bamboo , Junckers Hardwood Flooring, Mohawk Hardwood Flooring, Wood Flooring International, JJ Haines Wood Flooring, Mirage Hardwood Floors, Somerset Hardwood Flooring
---
Green Creek Flooring
Green Creek Flooring
371 Rt 47 South Mile Market 7
Green Creek
,
NJ
08219
609-886-2121

5 miles from wildwood, NJ
---
---
Major Wood Flooring Brands:
Kährs Hardwood Flooring, Hartco® Wood Flooring, Mannington Hardwood Flooring, Harris Wood® Floors, Bruce Hardwood Flooring
Wood Flooring Products:
Engineered Plank Flooring, Wood Flooring

---
Huffman's Floor Covering
Huffman's Floor Covering
1492 Bayshore Road
Villas
,
NJ
08251
609-886-1131

6 miles from wildwood, NJ
---
---
Major Wood Flooring Brands:
{Wood Flooring
---

Spengler Floor Covering
Spengler Floor Covering
231 West Avenue
Ocean City
,
NJ
08226
609-399-3343

22 miles from wildwood, NJ
---
---
Major Wood Flooring Brands:
DuChateau Hardwood Floors, Armstrong Hardwood Flooring, Mirage Hardwood Floors, Teragren Bamboo Flooring, Anderson Tuftex Hardwood Floors, Bella Cera Hardwood Floors, IndusParquet Exotic Hardwood Floors, Wellmade Bamboo Floors, Wicanders® Cork Flooring, Bruce Hardwood Flooring, WECork Flooring, Hartco® Wood Flooring, Robbins Hardwood Flooring
Wood Flooring Products:
Wood Flooring

---
Hazel Flooring,llc
Hazel Flooring,llc
4377 Coastal Highway
Rehobeth Beach
,
DE
19971
302-745-8451

24 miles from wildwood, NJ
---
---
Major Wood Flooring Brands:
{Wood Flooring
---
Fehrenbach's Flooring
Fehrenbach's Flooring
33506 Crossing Avenue
Lewes
,
DE
19958
302-542-5787

24 miles from wildwood, NJ
---
---
Major Wood Flooring Brands:
{Wood Flooring
---
Floors & More
Floors & More
16565 Coastal Highway
Lewes
,
DE
19958
302-645-5052

24 miles from wildwood, NJ
---
---
Major Wood Flooring Brands:
Shaw Hardwoods Flooring, Mannington Hardwood Flooring, Bruce Hardwood Flooring, Goodfellow Hardwood Flooring, Armstrong Hardwood Flooring, Natural CORK® Flooring, Harris Wood® Floors, Robbins Hardwood Flooring, Mohawk Hardwood Flooring, Green Mountain® Hardwood Flooring
Wood Flooring Products:
Cork Flooring, Distressed Wood Flooring, Engineered Plank Flooring, Engineered Wood Flooring, Hardwood Flooring, Parquet Flooring, Parquet Flooring, Prefinished Solid Plank, Solid Plank Flooring, Wood Flooring

---
Don B Franks Inc
Don B Franks Inc
714 West Main Street
Millville
,
NJ
08332
856-327-3726

30 miles from wildwood, NJ
---
---
Major Wood Flooring Brands:
Armstrong Hardwood Flooring
Wood Flooring Products:
Distressed Wood Flooring, Hardwood Flooring, Parquet Flooring, Parquet Flooring, Wood Flooring
---

Statewide Property Systems
Statewide Property Systems
6601 Ventnore Avenue
Ventnor
,
NJ
08406
609-823-2900

30 miles from wildwood, NJ
---
---
Major Wood Flooring Brands:
Anderson Tuftex Hardwood Floors, Wicanders® Cork Flooring, Armstrong Hardwood Flooring, Teragren Bamboo Flooring, DuChateau Hardwood Floors, Bella Cera Hardwood Floors, IndusParquet Exotic Hardwood Floors, Wellmade Bamboo Floors, Mirage Hardwood Floors, Bruce Hardwood Flooring, WECork Flooring, Hartco® Wood Flooring, Robbins Hardwood Flooring
Wood Flooring Products:
Wood Flooring

---
Avalon Flooring
Avalon Flooring
3157 Fire Road
Egg Harbor Township
,
NJ
08234
609-601-4265

32 miles from wildwood, NJ
---
---
Major Wood Flooring Brands:
{Wood Flooring

---
Coastline Floor Covering LLC
Coastline Floor Covering LLC
3093 English Creek Avenue
Egg Harbor Township
,
NJ
08234
609-569-9909

32 miles from wildwood, NJ
---
---
Major Wood Flooring Brands:
{Wood Flooring
---