Tile Flooring Dealers:
North Wildwood, West Wildwood, Wildwood, Wildwood Crest
See all of the flooring stores near Wildwood NJ that will assist you in selecting the perfect tile flooring! Most store are full service dealers that carry all types of flooring. You can also determine if each store in offers tile flooring installation, repair and cleaning! Our selection of ceramic tile flooring offers the perfect combination of beauty, maintenance and durability. With hundreds of unique colors and patterns, you are sure to find the perfect look to coordinate with your decor.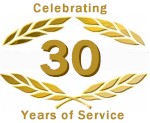 South Jersey Hardwood
South Jersey Hardwood
250 Ranger Rd
Rio Grande
,
NJ
08242
609-742-7769

3 miles from wildwood, NJ
---
---
Major Ceramic/Porcelain Brands:
Crossville Porcelain Tile, Daltile® Tile, American Olean® Tile, Florida Tile, American Tile , Mannington Porcelain Tile, Shaw Tile Flooring, Marazzi Tile USA, Emser Tile , Porcelanosa® Tile, LAUFEN Tile
---
Green Creek Flooring
Green Creek Flooring
371 Rt 47 South Mile Market 7
Green Creek
,
NJ
08219
609-886-2121

5 miles from wildwood, NJ
---
---
Major Ceramic/Porcelain Brands:
Shaw Tile Flooring
Tile Flooring Products:
Bathroom Tile, Decorative Tile, Kitchen Tile

---
Cape Commercial Floor
Cape Commercial Floor
15 West Hereford Avenue
Cape May Court House
,
NJ
08210
609-457-9166

6 miles from wildwood, NJ
---
---
Major Ceramic/Porcelain Brands:
Florida Tile
Tile Flooring Products:
Bathroom Tile, Ceramic Tile, Kitchen Tile
---
Avalon Carpet & Tile
Avalon Carpet & Tile
2209 Dune Drive
Avalon
,
NJ
08202
609-961-4200

9 miles from wildwood, NJ
Cape Interiors
Cape Interiors
24 Stoney Court
Ocean View
,
NJ
08230
609-624-8285

15 miles from wildwood, NJ
---
---
Major Ceramic/Porcelain Brands:
Florida Tile
Tile Flooring Products:
Bathroom Tile, Ceramic Tile, Kitchen Tile
---
Ocean City Carpet & Tile
Ocean City Carpet & Tile
1360 Asbury Avenue
Ocean City
,
NJ
08226
609-398-7923

22 miles from wildwood, NJ
---
---
Major Ceramic/Porcelain Brands:
Florida Tile
Tile Flooring Products:
Bathroom Tile, Ceramic Tile, Kitchen Tile
---

Spengler Floor Covering
Spengler Floor Covering
231 West Avenue
Ocean City
,
NJ
08226
609-399-3343

22 miles from wildwood, NJ
---
---
Major Ceramic/Porcelain Brands:
InterCeramic® USA Tile, Marazzi Tile USA, Avaire Floors , Azuvi Ceramic Tile, Emilceramica, American Olean® Tile, Crossville Porcelain Tile
Tile Flooring Products:
Bathroom Tile, Ceramic Tile, Decorative Tile, Kitchen Tile, Mosaic Tile, Mosaic Tile (glass), Mosaic Tile (glazed), Porcelain Tile, Spa and Pool Tile

---
Avalon Carpet & Tile
Avalon Carpet & Tile
1158 Asbury Avenue
Ocean City
,
NJ
08226
609-525-0400

22 miles from wildwood, NJ
---
---
---

Anderson's Carpet One
Anderson's Carpet One
19871 Coastal Highway
Rehoboth Beach
,
DE
19971
302-703-9374

24 miles from wildwood, NJ
---
---
Major Ceramic/Porcelain Brands:
Florida Tile, Daltile® Tile
Tile Flooring Products:
Bathroom Tile, Ceramic Tile, Kitchen Tile, Mosaic Tile (glass), Porcelain Tile, Spa and Pool Tile
---
Oc Floor Gallery
Oc Floor Gallery
17644 Coastal Highway;
Lewes
,
DE
19958
302-644-4949

24 miles from wildwood, NJ
---
---
Major Ceramic/Porcelain Brands:
Florida Tile
Tile Flooring Products:
Bathroom Tile, Ceramic Tile, Kitchen Tile

---
Floors & More
Floors & More
16565 Coastal Highway
Lewes
,
DE
19958
302-645-5052

24 miles from wildwood, NJ
---
---
Major Ceramic/Porcelain Brands:
Shaw Tile Flooring, Mannington Porcelain Tile, Daltile® Tile, Florida Tile, American Tile
Tile Flooring Products:
Bathroom Tile, Ceramic Tile, Decorative Tile, Kitchen Tile, Mosaic Tile (glass), Porcelain Tile, Spa and Pool Tile

---
---
Narrow Your Focus for a Particular Brand of Ceramic/Porcelain
---
Narrow Your Focus for a Particular Product Type of Ceramic/Porcelain