Laminate Flooring Dealers:
Mahwah, Allendale, Midland Park, Ho Ho Kus
See all of the flooring stores near Ramsey NJ that will assist you in selecting the perfect laminate flooring! Most store are full service dealers that carry all types of flooring. You can also determine if each store in offers laminate flooring installation, repair and cleaning! Our selection of laminate flooring offers the perfect combination of beauty, maintenance and durability. With hundreds of unique colors and patterns, you are sure to find the perfect look to coordinate with your decor.
Floor Smart Inc
Floor Smart Inc
50 Spring St
Ramsey
,
NJ
07446
201-236-6400

0 miles from ramsey, NJ
---
---
Major Laminate Flooring Brands:
Armstrong Laminate Flooring
---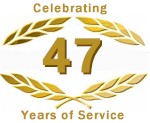 United Flooring LLC
1-201-327-0650

0 miles from ramsey, NJ
Ohanessians Classic Carpet
Ohanessians Classic Carpet
8 Franklin Turnpike
Waldwick
,
NJ
07463
201-652-4664

2 miles from ramsey, NJ
---
---
Major Laminate Flooring Brands:
Armstrong Laminate Flooring
---
Classic Carpet
Classic Carpet
8 Franklin Turnpike
Waldwick
,
NJ
07463
201-652-4664

2 miles from ramsey, NJ
---
---
Major Laminate Flooring Brands:
Shaw Laminate Flooring, Mannington Laminate Flooring
Laminate Flooring Products:
Laminate Flooring, Laminate Flooring Planks
---
V & S Floor Covering Inc
V & S Floor Covering Inc
145 Godwin Avenue
Midland Park
,
NJ
07432
201-445-3311

4 miles from ramsey, NJ
---
---
Major Laminate Flooring Brands:
Shaw Laminate Flooring, Mannington Laminate Flooring, Armstrong Laminate Flooring
Laminate Flooring Products:
Laminate Flooring, Laminate Flooring Planks

---
Faber Brothers Broadloom Co
Faber Brothers Broadloom Co
216 Broadway
Woodcliff Lake
,
NJ
07677
201-391-6240

4 miles from ramsey, NJ
---
---
Major Laminate Flooring Brands:
Shaw Laminate Flooring
Laminate Flooring Products:
Laminate Flooring, Laminate Flooring Planks

---
Artistic Floors
Artistic Floors
88 Lafayette Avenue
Suffern
,
NY
10901
845-357-2220

5 miles from ramsey, NJ
---
---
Major Laminate Flooring Brands:
Armstrong Laminate Flooring
---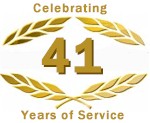 Hallmark Floor Company
Hallmark Floor Company
48 North Maple Avenue
Ridgewood
,
NJ
07450
201-445-5886

5 miles from ramsey, NJ
---
---
Major Laminate Flooring Brands:
Shaw Laminate Flooring
Laminate Flooring Products:
Laminate Flooring, Laminate Flooring Blocks, Laminate Flooring Planks, Laminate Flooring Tile
---
Faber Brothers
Faber Brothers
6 Franklin Avenue
Oakland
,
NJ
07436
201-337-6882

5 miles from ramsey, NJ
---
---
Major Laminate Flooring Brands:
Armstrong Laminate Flooring

---
Park Ridge Flooring Inc
Park Ridge Flooring Inc
196 Kinderkamack Road
Park Ridge
,
NJ
07656
201-391-0616

5 miles from ramsey, NJ
---
---
Major Laminate Flooring Brands:
Shaw Laminate Flooring, Mannington Laminate Flooring, Armstrong Laminate Flooring
Laminate Flooring Products:
Laminate Flooring, Laminate Flooring Planks
---
A-Z Carpet
A-Z Carpet
29 South Main Street
Spring Valley
,
NY
10977
845-222-7960

6 miles from ramsey, NJ
---
---
Major Laminate Flooring Brands:
Shaw Laminate Flooring, Mannington Laminate Flooring, Mohawk Laminate Flooring, Tarkett Laminate Flooring, Armstrong Laminate Flooring
Laminate Flooring Products:
Laminate Flooring, Laminate Flooring Planks, Laminate Flooring Tile

---
---
Narrow Your Focus for a Particular Brand of Laminate Flooring
---
Narrow Your Focus for a Particular Product Type of Laminate Flooring