Tile Flooring Dealers:
Lyndeborough, Wilton, Mont Vernon, Temple
See all of the flooring stores near Lyndeborough NH that will assist you in selecting the perfect tile flooring! Most store are full service dealers that carry all types of flooring. You can also determine if each store in offers tile flooring installation, repair and cleaning! Our selection of ceramic tile flooring offers the perfect combination of beauty, maintenance and durability. With hundreds of unique colors and patterns, you are sure to find the perfect look to coordinate with your decor.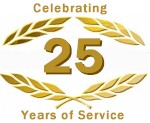 Devine Flooring LLC
Devine Flooring LLC
438 Gibbons Hwy
Wilton
,
NH
03086
603-654-5400

4 miles from lyndeborough, NH
---
Wednesday: 10:00am-5:00pm
---
Major Ceramic/Porcelain Brands:
Crossville Porcelain Tile, Marazzi Tile USA, Florida Tile, American Olean® Tile, Mohawk Ceramic Tile, Shaw Tile Flooring, Casa Roma Tile
Tile Flooring Products:
Bathroom Tile, Borders and Medallions, Ceramic Tile, Decorative Tile, Floor Tile (glazed), Floor Tile (unglazed), Kitchen Tile, Mosaic Tile, Mosaic Tile (glass), Mosaic Tile (glazed), Mosaic Tile (unglazed), Murals, Porcelain Tile, Spa and Pool Tile
---
Peterborough Paints & Decor
Peterborough Paints & Decor
180 Concord Street
Peterborough
,
NH
03458
603-924-6926

8 miles from lyndeborough, NH
---
---
Major Ceramic/Porcelain Brands:
Florida Tile
Tile Flooring Products:
Bathroom Tile, Ceramic Tile, Kitchen Tile
---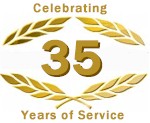 Holland Flooring Inc
Holland Flooring Inc
276 South Street
Milford
,
NH
03055
603-673-4104

8 miles from lyndeborough, NH
---
---
Major Ceramic/Porcelain Brands:
Florida Tile, Mannington Porcelain Tile, InterCeramic® USA Tile, LAUFEN Tile, American Olean® Tile, Novabell Tile
Tile Flooring Products:
Bathroom Tile, Ceramic Tile, Decorative Tile, Kitchen Tile, Mosaic Tile, Mosaic Tile (glass), Mosaic Tile (glazed), Porcelain Tile, Spa and Pool Tile

---
Cardoza Flooring LLC
Cardoza Flooring LLC
227 Union Square
Milford
,
NH
03055
603-673-2201

8 miles from lyndeborough, NH
---
---
Major Ceramic/Porcelain Brands:
American Olean® Tile
Tile Flooring Products:
Bathroom Tile, Ceramic Tile, Decorative Tile, Kitchen Tile, Mosaic Tile, Mosaic Tile (glass), Mosaic Tile (glazed), Porcelain Tile, Spa and Pool Tile
---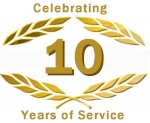 Curly's Carpet
Curly's Carpet
553 Mast Rd
Goffstown
,
NH
03045
603-206-5772

13 miles from lyndeborough, NH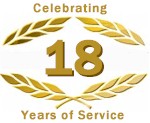 JDS Flooring Associates
JDS Flooring Associates
341 Route 101
Bedford
,
NH
03110
603-471-1821

13 miles from lyndeborough, NH
---
---
Major Ceramic/Porcelain Brands:
Shaw Tile Flooring, LAUFEN Tile
Tile Flooring Products:
Bathroom Tile, Decorative Tile, Kitchen Tile
---
Barcelona Tile & Stone
Barcelona Tile & Stone
Pennichuck Square Route 101-a 707 Milford Road
Merrimack
,
NH
03054
603-579-9600

13 miles from lyndeborough, NH
---
---
Major Ceramic/Porcelain Brands:
Crossville Porcelain Tile
Tile Flooring Products:
Bathroom Tile, Ceramic Tile, Floor Tile (glazed), Kitchen Tile, Mosaic Tile (glass), Porcelain Tile
---

Belletete's Of Jaffrey Inc
Belletete's Of Jaffrey Inc
51 Peterborough Street
Jaffrey
,
NH
03452
603-532-7718

14 miles from lyndeborough, NH
---
---
Major Ceramic/Porcelain Brands:
Florida Tile, Emilceramica, Avaire Floors , InterCeramic® USA Tile, LAUFEN Tile, Marazzi Tile USA, American Olean® Tile, Crossville Porcelain Tile
Tile Flooring Products:
Bathroom Tile, Ceramic Tile, Decorative Tile, Kitchen Tile, Mosaic Tile, Mosaic Tile (glass), Mosaic Tile (glazed), Porcelain Tile, Spa and Pool Tile
---
Kitchen & Bath Design Center
Kitchen & Bath Design Center
535 Hookset Road
Manchester
,
NH,
03102
603-518-5507

14 miles from lyndeborough, NH
---
---
Major Ceramic/Porcelain Brands:
Crossville Porcelain Tile
Tile Flooring Products:
Bathroom Tile, Ceramic Tile, Floor Tile (glazed), Kitchen Tile, Mosaic Tile (glass), Porcelain Tile
---
Gregory J Fine Flooring
Gregory J Fine Flooring
520 Amherst Street
Nashua
,
NH
03063
603-886-9129

16 miles from lyndeborough, NH
---
---
Major Ceramic/Porcelain Brands:
Crossville Porcelain Tile, Florida Tile
Tile Flooring Products:
Bathroom Tile, Ceramic Tile, Floor Tile (glazed), Kitchen Tile, Mosaic Tile (glass), Porcelain Tile

---

Beaulieu Floor Covering
Beaulieu Floor Covering
223 South Willow Street
Manchester
,
NH
03103
603-623-5131

18 miles from lyndeborough, NH
---
---
Major Ceramic/Porcelain Brands:
InterCeramic® USA Tile, Marazzi Tile USA, Emilceramica, Avaire Floors , American Olean® Tile, Crossville Porcelain Tile
Tile Flooring Products:
Bathroom Tile, Ceramic Tile, Decorative Tile, Kitchen Tile, Mosaic Tile, Mosaic Tile (glass), Mosaic Tile (glazed), Porcelain Tile, Spa and Pool Tile

---
---
Narrow Your Focus for a Particular Brand of Ceramic/Porcelain
---
Narrow Your Focus for a Particular Product Type of Ceramic/Porcelain