Carpeting Dealers:
Hawthorne, Walker Lake
See all of the flooring stores near Hawthorne NV that will assist you in selecting the perfect carpeting! Most store are full service dealers that carry all types of flooring. You can also determine if each store in offers carpeting installation, repair and cleaning! We offer a vast selection of carpet consisting of various textures, colors, and styles. With so many options, you are sure to find the right carpet to solidify your home's interior and reflect your personal tastes.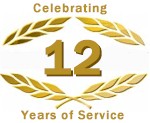 O'Neill Flooring Solutions
O'Neill Flooring Solutions
272 sierra manor rd
Mammoth Lakes
,
CA
93546
760-914-2083

64 miles from hawthorne, NV
---
---
Major Carpeting Brands:
Philadelphia Commercial Carpet, Queen Carpet, Anderson Tuftex Carpet, Patcraft Commercial Carpet, Interface Flooring Systems, Mannington Commercial Carpet, Mohawk Carpet, Milliken Commercial Carpet, Mohawk Commercial Flooring, Stanton Carpet, Karastan Carpet, Wools of New Zealand, Unique Carpets Ltd, Lees® Carpet, Bigelow® Carpet, Mohawk Floorscapes®
Carpeting Products:
Axminster Carpet, Berber Carpet, Carpeting, Commercial Carpet, Commercial Cut Pile, Indoor and Outdoor Carpet, Patterned Carpet, Shag Carpet, Wilton Carpet, Wool Carpets
---
---
Learn More:
Flooring
:
Area Rugs
:
Carpeting
:
Laminate Flooring
:
Specialty Floors
:
Vinyl / Resilient Flooring
:
Wood Flooring
: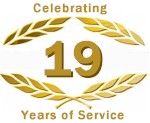 Carpet Connection, Inc.
Carpet Connection, Inc.
3333 Reno Highway
Fallon
,
NV
89406
775-428-1195

67 miles from hawthorne, NV
---
---
Major Carpeting Brands:
Queen Carpet, Philadelphia Commercial Carpet, Mannington Commercial Carpet, STAINMASTER® Carpet, Fabrica Carpet, Mohawk Carpet
Carpeting Products:
Commercial Carpet, Commercial Cut Pile

---

Roger's Carpet One Floor & Home
Roger's Carpet One Floor & Home
971 Topsy Lane
Carson City
,
NV
89705
775-364-0107

72 miles from hawthorne, NV
---
---
Major Carpeting Brands:
STAINMASTER® Carpet
---
Furniture & Carpet Barn
Furniture & Carpet Barn
3355 South Carson Street
Carson City
,
NV
89701
775-882-7211

72 miles from hawthorne, NV
---
---
Major Carpeting Brands:
Anderson Tuftex Carpet, Philadelphia Commercial Carpet, Queen Carpet, Patcraft Commercial Carpet, ShawMark Carpet, Shaw Carpet, Caress Carpet by Shaw, Nourison Broadloom Carpet

---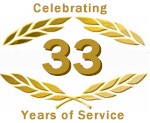 The Floor Show
The Floor Show
2759 Lake Tahoe Boulevard
South Lake Tahoe
,
CA
96150
530-541-1213

78 miles from hawthorne, NV
---
---
Major Carpeting Brands:
Philadelphia Commercial Carpet, Mohawk Carpet, Queen Carpet
Carpeting Products:
Automotive Carpeting, Berber Carpet, Commercial Cut Pile, Commercial Loop Pile, Indoor and Outdoor Carpet, Patterned Carpet, Saxony (plush), Saxony (textured), Sculptured and Cut & Loop, Shag Carpet, Spike Resistant Carpet, Synthetic Turf, Wool Carpets
---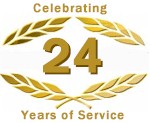 Sierra Floors & Mountain Decor
Sierra Floors & Mountain Decor
2318 Lake Tahoe Boulevard
south lake tahoe
,
CA
96150
530-542-2053-direct

78 miles from hawthorne, NV
---
---
Major Carpeting Brands:
STAINMASTER® Carpet, Mannington Commercial Carpet, Mohawk Carpet, Mohawk Commercial Flooring, Fabrica Carpet, Shaw Carpet, Caress Carpet by Shaw
Carpeting Products:
Commercial Carpet, Commercial Cut Pile

---

Alpine Carpet One Floor & Home
Alpine Carpet One Floor & Home
2212 Lake Tahoe Boulevard
South Lake Tahoe
,
CA
96150
916-541-6171

78 miles from hawthorne, NV
---
---
Major Carpeting Brands:
STAINMASTER® Carpet
---

High Country Lumber
High Country Lumber
444 South Main Street
Bishop
,
CA
93514
760-873-5874

82 miles from hawthorne, NV
---
---
Major Carpeting Brands:
STAINMASTER® Carpet
---

High Country Interiors
High Country Interiors
380 South Main Street
Bishop
,
CA
93514
760-938-5710

82 miles from hawthorne, NV
---
---
Major Carpeting Brands:
STAINMASTER® Carpet
---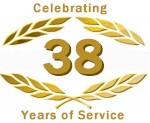 Carpeteria Reno
Carpeteria Reno
8150 South Virginia
Reno
,
NV
89511
702-851-4131

83 miles from hawthorne, NV
---
---
Major Carpeting Brands:
Shaw Carpet, Queen Carpet, Anderson Tuftex Carpet, Patcraft Commercial Carpet, Philadelphia Commercial Carpet, Mohawk Carpet, Caress Carpet by Shaw, Shaw ClearTouch Carpet
Carpeting Products:
Berber Carpet, Carpeting, Saxony (plush), Saxony (textured), Sculptured and Cut & Loop, Shag Carpet
---
Creative Design Interiors
Creative Design Interiors
9748 South Virginia
Reno
,
NV
89511
775-342-5227

83 miles from hawthorne, NV
---
---
Major Carpeting Brands:
Anderson Tuftex Carpet, Dixie Home Carpets, Shaw Carpet
Carpeting Products:
Berber Carpet, Carpeting, Saxony (plush), Saxony (textured), Sculptured and Cut & Loop, Shag Carpet
---