Area Rugs Dealers:
Glencoe, Grover, Crescent, Eureka
See all of the flooring stores near Glencoe MO that will assist you in selecting the perfect area rugs! Most store are full service dealers that carry all types of flooring. You can also determine if each store in offers area rugs installation, repair and cleaning! Our selection of area rugs offers the perfect combination of beauty, maintenance and durability. With hundreds of unique colors and patterns, you are sure to find the perfect look to coordinate with your decor.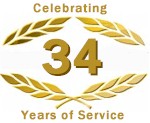 Ambassador Floor
Ambassador Floor
17770 Chesterfield Airport Road
Chesterfield
,
MO
63005
636-728-1600

4 miles from glencoe, MO
---
---
Major Area Rugs Brands:
Fabrica Rugs, Couristan Rugs
Area Rugs Products:
Accent Rugs, Anatolian Rugs, Animal Print and Wildlife Rugs, Area Rugs, Bordered Area Rugs, Botanicals and Florals Rugs, Hand-Carved Rugs, Hand-Tufted Rugs, Modern and Contemporary Rugs, Motifs and Novelty Rugs, Rug Runners, Sisal Rugs, Traditional Rugs, Transitional Rugs, Wool Rugs
---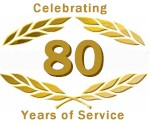 Midwest Flooring Co.
Midwest Flooring Co.
287 Lamp & Lantern Village
Chesterfield
,
MO
63017
314-647-6060

7 miles from glencoe, MO
---
---
Major Area Rugs Brands:
Anglo Oriental Rugs

---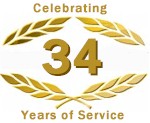 Beseda Flooring
Beseda Flooring
5773 Westwood Drive
St Charles
,
MO
63304
636-926-9989

10 miles from glencoe, MO
---
---
Major Area Rugs Brands:
Mohawk Area Rugs
Area Rugs Products:
Animal Print and Wildlife Rugs, Area Rugs, Bath Rugs, Botanicals and Florals Rugs, Coir Rugs, Custom Rugs, Indoor-Outdoor Rugs, Kitchen Rugs, Machine Made Rugs, Modern and Contemporary Rugs, Motifs and Novelty Rugs, Persian Rugs, Round Rugs, Rug Runners, Throw and Scatter Rugs, Traditional Rugs
---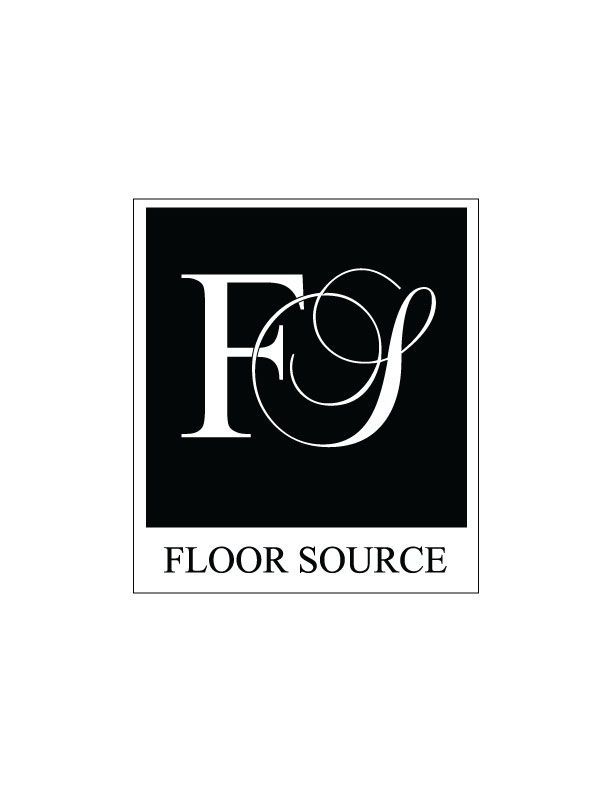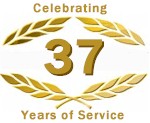 Floor Source Designer Showroom
Floor Source Designer Showroom
11616 Page Service Drive
St Louis
,
MO
63146
314-567-3771-Prompt-2

13 miles from glencoe, MO
---
---
Major Area Rugs Brands:
Couristan Rugs, Masland Rugs, Stanton Rugs, Fabrica Rugs
Area Rugs Products:
Accent Rugs, Animal Print and Wildlife Rugs, Area Rugs, Axminster Rugs, Botanicals and Florals Rugs, Custom Rugs, Flat Woven, Hand-Carved Rugs, Hand-Made Rugs, Hand-Tufted Rugs, Indoor-Outdoor Rugs, Jute Rugs, Juvenile and Kid Rugs, Machine Made Rugs, Modern and Contemporary Rugs, Motifs and Novelty Rugs, Rug Runners, Sisal Rugs, Traditional Rugs, Transitional Rugs, Wiltons Rugs, Wool Rugs
---
American Floorcraft Inc
American Floorcraft Inc
10159 Watson Road
Sunset Hills
,
MO
63127
314-909-9993

13 miles from glencoe, MO
---
---
Major Area Rugs Brands:
Couristan Rugs, Dynamic Rugs , Momeni Rugs, Masland Rugs, 828 Rugs, Colonial Mills Rugs, Delos Rugs, Kaleen Area Rugs
Area Rugs Products:
Accent Rugs, Anatolian Rugs, Animal Print and Wildlife Rugs, Antique Rugs (Reproductions), Area Rugs, Aubusson Rugs, Botanicals and Florals Rugs, Braided Rugs, Custom Rugs, Flat Woven, Folk Art Rugs, Hand-Carved Rugs, Hand-Made Rugs, Hand-Tufted Rugs, Hooked Rugs, Indoor-Outdoor Rugs, Jute Rugs, Juvenile and Kid Rugs, Machine Made Rugs, Modern and Contemporary Rugs, Moroccan Rugs, Motifs and Novelty Rugs, Natural Fiber Rugs, Oriental Rugs, Persian Rugs, Round Rugs, Rug Runners, Shag Rugs, Sisal Rugs, Southwestern Rugs, Tibetan and Nepalese, Traditional Rugs, Transitional Rugs, Wool Rugs
---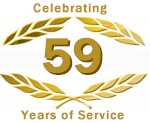 St Charles Decorating Center Inc
St Charles Decorating Center Inc
666 First Capital Drive
Saint Charles
,
MO
63301
636-946-7850

16 miles from glencoe, MO
---
---
Major Area Rugs Brands:
Nourison Area Rugs
Area Rugs Products:
Accent Rugs, Area Rugs, Botanicals and Florals Rugs, Modern and Contemporary Rugs, Persian Rugs, Rug Runners, Traditional Rugs, Transitional Rugs, Tribal Rugs, Wool Rugs
---
Flooring Galaxy
Flooring Galaxy
2645 South Hanley Road
Saint Louis
,
mo
63144
314-647-9300

16 miles from glencoe, MO
---
---
Major Area Rugs Brands:
Mohawk Area Rugs
Area Rugs Products:
Animal Print and Wildlife Rugs, Area Rugs, Bath Rugs, Botanicals and Florals Rugs, Coir Rugs, Indoor-Outdoor Rugs, Kitchen Rugs, Machine Made Rugs, Modern and Contemporary Rugs, Motifs and Novelty Rugs, Natural Fiber Rugs, Persian Rugs, Round Rugs, Rug Runners, Throw and Scatter Rugs, Traditional Rugs
---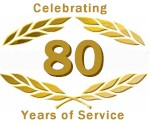 Mid West Floors
Mid West Floors
2714 Breckenridge Industrial
Saint Louis
,
MO
63144
314-647-6060

16 miles from glencoe, MO
---
---
Major Area Rugs Brands:
Karastan Rugs, Stanton Rugs, Couristan Rugs, Masland Rugs
Area Rugs Products:
Accent Rugs, Anatolian Rugs, Animal Print and Wildlife Rugs, Antique Rugs (Reproductions), Area Rugs, Botanicals and Florals Rugs, Braided Rugs, Custom Rugs, Folk Art Rugs, Hand-Carved Rugs, Indoor-Outdoor Rugs, Jute Rugs, Juvenile and Kid Rugs, Machine Made Rugs, Modern and Contemporary Rugs, Motifs and Novelty Rugs, Natural Fiber Rugs, Oriental Rugs, Persian Rugs, Round Rugs, Rug Runners, Shag Rugs, Sisal Rugs, Southwestern Rugs, Traditional Rugs, Transitional Rugs, Wiltons Rugs, Wool Rugs
---
Folkweave Carpet & Flooring
Folkweave Carpet & Flooring
7368 Dale Avenue
Richmond Heights
,
MO
63117
314-645-4468

17 miles from glencoe, MO
---
---
Major Area Rugs Brands:
Fibreworks® Rugs
Area Rugs Products:
Coir Rugs, Jute Rugs, Leather Rugs, Natural Fiber Rugs, Seagrass Rugs, Sisal Rugs, Wool Rugs
---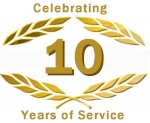 Custom Floors of St Louis
Custom Floors of St Louis
3408 East Terra Lane
O'Fallon
,
MO
63366
636-397-5225

17 miles from glencoe, MO
---
---
Major Area Rugs Brands:
Fabrica Rugs
Area Rugs Products:
Area Rugs, Bordered Area Rugs, Hand-Carved Rugs, Hand-Tufted Rugs, Wool Rugs

---
Plaza Rugs
866-759-7847

19 miles from glencoe, MO
---
---
Major Area Rugs Brands:
Couristan Rugs, Momeni Rugs, Oriental Weavers Rugs, Trans-Ocean Imported Rugs, Safavieh Rugs, Surya Rugs, Chandra® Rugs, Kaleen Area Rugs, Loloi Rugs
Area Rugs Products:
Anatolian Rugs, Animal Print and Wildlife Rugs, Area Rugs, Aubusson Rugs, Botanicals and Florals Rugs, Braided Rugs, Coastal Rugs, Flat Woven, Hand-Carved Rugs, Hand-Made Rugs, Hand-Tufted Rugs, Hooked Rugs, Indoor-Outdoor Rugs, Jute Rugs, Juvenile and Kid Rugs, Leather Rugs, Machine Made Rugs, Modern and Contemporary Rugs, Moroccan Rugs, Motifs and Novelty Rugs, Natural Fiber Rugs, Oriental Rugs, Persian Rugs, Printed Rugs, Round Rugs, Rug Runners, Seagrass Rugs, Shag Rugs, Sisal Rugs, Tibetan and Nepalese, Traditional Rugs, Transitional Rugs, Wiltons Rugs, Wool Rugs

---