Vinyl Flooring Dealers:
Brookline Station, Springfield, Republic, Nixa
See all of the flooring stores near Brookline Station MO that will assist you in selecting the perfect vinyl flooring! Most store are full service dealers that carry all types of flooring. You can also determine if each store in offers vinyl flooring installation, repair and cleaning! Our selection of vinyl sheet flooring offers the perfect combination of beauty, maintenance and durability. With hundreds of unique colors and patterns, you are sure to find the perfect look to coordinate with your decor.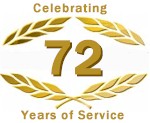 Midwest Rug & Linoleum Co
Midwest Rug & Linoleum Co
911 West Sunshine Street
Springfield
,
MO
65807
417-869-3030

4 miles from brookline station, MO
Fashion Floors LLC
Fashion Floors LLC
4124 South Campbell
Springfield
,
MO
65807
417-888-5100

4 miles from brookline station, MO
---
---
Major Vinyl/Resilient Brands:
Tarkett Resilient Flooring, Tarkett FiberFloor
---

Color Tile & Carpet
Color Tile & Carpet
720 East Battlefield
Springfield
,
MO
65807
417-888-2398

4 miles from brookline station, MO
---
---
Major Vinyl/Resilient Brands:
Mannington Vinyl Flooring, Armstrong Sheet Vinyl Floors, Congoleum® Vinyl Flooring, IVC Vinyl Flooring
---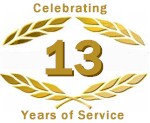 The Carpet Center
The Carpet Center
3045 South Scenic
Springfield
,
MO
65807
417-883-4720

4 miles from brookline station, MO
---
---
Major Vinyl/Resilient Brands:
Roppe Rubber Flooring, Johnsonite® Commerical Flooring, Centiva Solid Vinyl Tile, Tarkett FiberFloor, Congoleum® Vinyl Flooring
Vinyl Flooring Products:
Cove Base (rubber), Cove Base (vinyl), Homogeneous Vinyl Floors, Linoleum Flooring, Resilient and Vinyl Flooring, Rubber Flooring, Rubber Sheet Flooring, Rubber Tile Floors, Vinyl Composition Tile (VCT)
---
Fashion Floors LLC
Fashion Floors LLC
1101 Falconcrest Court
Nixa
,
MO
65714
417-725-9330

7 miles from brookline station, MO
---
---
Major Vinyl/Resilient Brands:
Domco Vinyl Flooring, Johnsonite® Commerical Flooring, Azrock Solid Vinyl Tile
Vinyl Flooring Products:
Cove Base (rubber), Resilient and Vinyl Flooring, Rubber Flooring

---
Superior Tile & Linoleum Co
Superior Tile & Linoleum Co
1955 East Phelps Street
Springfield
,
MO
65802
417-866-5039

7 miles from brookline station, MO
---
---
Major Vinyl/Resilient Brands:
Tarkett Resilient Flooring, Tarkett FiberFloor
---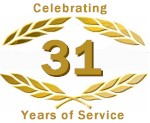 Bearden Carpet
Bearden Carpet
618 North Stewart
Springfield
,
MO
65802
417-883-7669

7 miles from brookline station, MO
---
---
Major Vinyl/Resilient Brands:
Johnsonite® Commerical Flooring, Armstrong Sheet Vinyl Floors, Nafco Vinyl Flooring, Mannington Vinyl Flooring, Roppe Rubber Flooring, Tarkett Resilient Flooring, Amtico® Vinyl Flooring, Flexco® Resilient Floors, Armstrong Commercial Resilient, Azrock VCT Tile, Flexco Rubber Flooring, Lonseal Flooring, Metroflor Resilient Flooring, Centiva Solid Vinyl Tile, Armstrong Vinyl Tile, Mannington Sobella Flooring
Vinyl Flooring Products:
Cove Base (rubber), Cove Base (vinyl), Cushioned Vinyl Flooring, Homogeneous Vinyl Floors, Inlaid Vinyl (sheet), Inlaid Vinyl Tile, Linoleum Flooring, Resilient and Vinyl Flooring, Rubber Flooring, Rubber Sheet Flooring, Rubber Tile Floors, Sheet Vinyl Flooring, Vinyl Composition Tile (VCT)
---
The Carpet Shoppe Inc
The Carpet Shoppe Inc
1827 East Seminole Street
Springfield
,
MO
65804
417-883-6455

7 miles from brookline station, MO
---
---
Major Vinyl/Resilient Brands:
Domco Vinyl Flooring, Mannington Vinyl Flooring, Nafco Vinyl Flooring, Johnsonite® Commerical Flooring, Azrock Solid Vinyl Tile
Vinyl Flooring Products:
Cove Base (rubber), Cove Base (vinyl), Cushioned Vinyl Flooring, Homogeneous Vinyl Floors, Linoleum Flooring, Resilient and Vinyl Flooring, Rubber Flooring, Rubber Sheet Flooring, Rubber Tile Floors, Sheet Vinyl Flooring, Vinyl Composition Tile (VCT)

---
Clay's Flooring LLC
Clay's Flooring LLC
3518-C West Nichols
Springfield
,
MO
65803
417-862-9800

9 miles from brookline station, MO
---
---
Major Vinyl/Resilient Brands:
Tarkett FiberFloor, Tarkett Resilient Flooring
Vinyl Flooring Products:
Resilient and Vinyl Flooring

---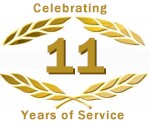 Discount Daves LLC
Discount Daves LLC
1854 North Glenstone
Springfield
,
MO
65803
417-862-3283

9 miles from brookline station, MO
---
---
Major Vinyl/Resilient Brands:
Tarkett Resilient Flooring, Armstrong Vinyl Tile, Tarkett FiberFloor, Armstrong Sheet Vinyl Floors
Vinyl Flooring Products:
Inlaid Vinyl (sheet), Resilient and Vinyl Flooring
---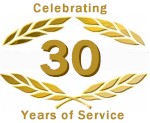 Casual Carpets
Casual Carpets
1725 North Glenstone Avenue
Springfield
,
MO
65803
417-865-5592

9 miles from brookline station, MO
---
---
Major Vinyl/Resilient Brands:
Armstrong Sheet Vinyl Floors, Tarkett Resilient Flooring, Mannington Vinyl Flooring, IVC Vinyl Flooring, EarthWerks™ Vinyl Flooring, Armstrong Linoleum Flooring, Armstrong Vinyl Tile, Patcraft Commercial Resilient, Johnsonite® Commerical Flooring, Roppe Rubber Flooring, Flexco® Resilient Floors, Armstrong Commercial Resilient, Azrock Solid Vinyl Tile, Nafco Vinyl Flooring, Azrock VCT Tile
Vinyl Flooring Products:
Cove Base (rubber), Linoleum Flooring, Resilient and Vinyl Flooring, Rubber Flooring, Vinyl Composition Tile (VCT)
---