Carpeting Dealers:
Perry, Morrice, Laingsburg, Bancroft
See all of the flooring stores near Perry MI that will assist you in selecting the perfect carpeting! Most store are full service dealers that carry all types of flooring. You can also determine if each store in offers carpeting installation, repair and cleaning! We offer a vast selection of carpet consisting of various textures, colors, and styles. With so many options, you are sure to find the right carpet to solidify your home's interior and reflect your personal tastes.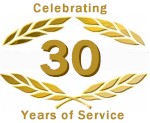 Williams Carpet Inc.
Williams Carpet Inc.
1575 Haslett Road
Haslett
,
MI
48840
517-339-4385

9 miles from perry, MI
---
---
Major Carpeting Brands:
Mohawk Floorscapes®, STAINMASTER® Carpet, Philadelphia Commercial Carpet, Mohawk Commercial Flooring, Queen Carpet, ShawMark Carpet, Mohawk Carpet, Shaw Carpet, Kraus Contract Carpet, Milliken Commercial Carpet, Kraus Carpet, Caress Carpet by Shaw
Carpeting Products:
Automotive Carpeting, Axminster Carpet, Berber Carpet, Carpet Base, Carpeting, Children and Juvenile Carpet, Commercial (tufted), Commercial Carpet, Commercial Cut Pile, Commercial Cut Pile (pattern), Commercial Cut Pile (texture), Commercial Cut and Uncut, Commercial Cut and Uncut (pattern), Commercial Cut and Uncut (texture), Commercial Loop Pile, Commercial Loop Pile (pattern), Commercial Loop Pile (texture), Commercial Printed Carpet, Hand Carved and Artistic Carpets, Indoor and Outdoor Carpet, Modular Carpet Tile, Patterned Carpet, Recycled, Saxony (plush), Saxony (textured), Sculptured and Cut & Loop, Shag Carpet, Synthetic Turf, Velvet (woven), Vinyl Backed (6 FT)
---
American Flooring Okemos
American Flooring Okemos
5100 Marsh Road
Okemos
,
MI
48864
517-349-4300

12 miles from perry, MI
---
---
Major Carpeting Brands:
ShawMark Carpet, Anderson Tuftex Carpet, STAINMASTER® Carpet, Masland Carpet, Mannington Commercial Carpet, Mohawk Carpet, Milliken Commercial Carpet, Mohawk Commercial Flooring, Karastan Carpet, Dixie Home Carpets, Shaw Carpet, Caress Carpet by Shaw
Carpeting Products:
Axminster Carpet, Berber Carpet, Carpet Base, Carpeting, Children and Juvenile Carpet, Commercial (tufted), Commercial (woven), Commercial Carpet, Commercial Cut Pile, Commercial Cut Pile (pattern), Commercial Cut Pile (texture), Commercial Cut and Uncut, Commercial Cut and Uncut (pattern), Commercial Cut and Uncut (texture), Commercial Loop Pile, Commercial Loop Pile (pattern), Commercial Loop Pile (texture), Commercial Printed Carpet, Custom Carpet, Indoor and Outdoor Carpet, Modular Carpet Tile, Patterned Carpet, Recycled, Saxony (plush), Saxony (textured), Sculptured and Cut & Loop, Shag Carpet, Spike Resistant Carpet, Synthetic Turf, Velvet (woven), Vinyl Backed (6 FT), Wilton Carpet, Wool Carpets
---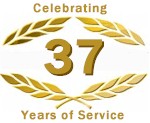 The Decorating Center
The Decorating Center
112 North Grand Avenue
Fowlerville
,
MI
48836
517-223-3796

12 miles from perry, MI
---
---
Major Carpeting Brands:
Queen Carpet, Mohawk Floorscapes®, Shaw Carpet, Caress Carpet by Shaw, ShawMark Carpet, Atlas Carpet Mills, Patcraft Commercial Carpet, Mohawk Carpet, Milliken Commercial Carpet, Mohawk Commercial Flooring, STAINMASTER® Carpet, Mannington Commercial Carpet
Carpeting Products:
Carpeting, Commercial Carpet, Commercial Cut Pile

---
Parrish Carpet Company LLC
Parrish Carpet Company LLC
9225 West Grandriver
Fowlerville
,
MI
48836
517-223-2420

12 miles from perry, MI
---
---
Major Carpeting Brands:
Mohawk Carpet, STAINMASTER® Carpet
---
Thompson Company
Thompson Company
2049 Corunna Avenue
Owosso
,
MI
48867
989-723-7861

13 miles from perry, MI

Maloney Carpet Company
Maloney Carpet Company
1201 East Saginaw Street
Lansing
,
MI
48906
517-482-1455

18 miles from perry, MI
---
---
Major Carpeting Brands:
STAINMASTER® Carpet
---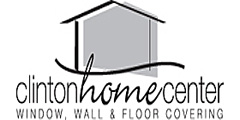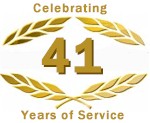 Clinton Home Center
Clinton Home Center
14050 Lindsey Lane
Dewitt
,
MI
48820
517-482-8752

18 miles from perry, MI
---
---
Major Carpeting Brands:
Milliken Commercial Carpet, Shaw Carpet, STAINMASTER® Carpet, Mannington Commercial Carpet, Caress Carpet by Shaw, Mohawk Carpet, Kraus Contract Carpet, Kraus Carpet, Dream Weaver Carpet , Lexmark Carpet Mills
Carpeting Products:
Carpeting, Commercial Carpet, Commercial Cut Pile, Custom Carpet, Indoor and Outdoor Carpet, Modular Carpet Tile
---
---
Learn More:
Flooring
:
Area Rugs
:
Carpeting
:
Ceramic / Porcelain Flooring
:
Laminate Flooring
:
Vinyl / Resilient Flooring
:
Wood Flooring
: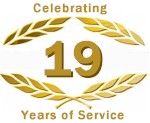 American Flooring LLC
American Flooring LLC
4655 East Willoughby Road
Holt
,
MI
48842
517-694-7415

19 miles from perry, MI
---
---
Major Carpeting Brands:
Queen Carpet, Mannington Commercial Carpet, Mohawk Carpet, STAINMASTER® Carpet, ShawMark Carpet
Carpeting Products:
Berber Carpet, Children and Juvenile Carpet, Commercial Carpet, Commercial Cut Pile, Commercial Cut and Uncut, Commercial Loop Pile, Commercial Loop Pile (pattern), Commercial Printed Carpet, Indoor and Outdoor Carpet, Patterned Carpet, Recycled, Saxony (plush), Saxony (textured), Sculptured and Cut & Loop, Shag Carpet
---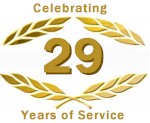 Discount Carpet Warehouse
Discount Carpet Warehouse
1425 North Cedar Road
Mason
,
MI
48854
517-694-1888

19 miles from perry, MI
---
---
Major Carpeting Brands:
Mohawk Carpet, Philadelphia Commercial Carpet, Shaw Carpet, STAINMASTER® Carpet, Mohawk Commercial Flooring, Queen Carpet, Crossley Axminster, Milliken Commercial Carpet, Dixie Home Carpets, Patcraft Commercial Carpet, Anderson Tuftex Carpet, Caress Carpet by Shaw
Carpeting Products:
Berber Carpet, Carpet Base, Carpeting, Children and Juvenile Carpet, Commercial Carpet, Indoor and Outdoor Carpet
---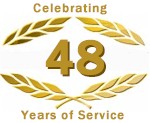 LeVeque's Contracting
LeVeque's Contracting
Shop At Home Service
Lansing
,
MI
48911
517-775-5589

19 miles from perry, MI
---
---
Major Carpeting Brands:
Bentley Carpet, Masland Carpet, Mannington Commercial Carpet, Mohawk Carpet, Milliken Commercial Carpet, Mohawk Commercial Flooring, Bigelow® Carpet, Dixie Home Carpets, Mohawk Floorscapes®, Karastan Carpet, Masland Contract Carpet, Philadelphia Commercial Carpet, Queen Carpet
Carpeting Products:
Axminster Carpet, Berber Carpet, Carpet Base, Carpeting, Children and Juvenile Carpet, Commercial (tufted), Commercial (woven), Commercial Carpet, Commercial Cut Pile, Commercial Cut Pile (pattern), Commercial Cut Pile (texture), Commercial Cut and Uncut, Commercial Cut and Uncut (pattern), Commercial Cut and Uncut (texture), Commercial Loop Pile, Commercial Loop Pile (pattern), Commercial Loop Pile (texture), Commercial Printed Carpet, Cushion Back Carpeting, Custom Carpet, Indoor and Outdoor Carpet, Modular Carpet Tile, Patterned Carpet, Recycled, Saxony (plush), Saxony (textured), Sculptured and Cut & Loop, Shag Carpet, Spike Resistant Carpet, Synthetic Turf, Vinyl Backed (6 FT), Wool Carpets

---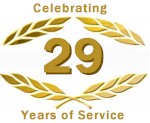 Rycus Flooring
Rycus Flooring
5300 South Pennsylvania Avenue
Lansing
,
MI
48911
517-887-8720

19 miles from perry, MI
---
Friday: 8:30 am - 5:30 pm
---
Major Carpeting Brands:
Queen Carpet, Philadelphia Commercial Carpet, STAINMASTER® Carpet, Anderson Tuftex Carpet, Mannington Commercial Carpet, Mohawk Carpet, Mohawk Commercial Flooring, Shaw Carpet, ShawMark Carpet, Milliken Commercial Carpet, Caress Carpet by Shaw
Carpeting Products:
Berber Carpet, Carpet Base, Carpeting, Commercial (tufted), Commercial (woven), Commercial Carpet, Commercial Cut Pile, Commercial Cut Pile (pattern), Commercial Cut Pile (texture), Commercial Cut and Uncut, Commercial Cut and Uncut (pattern), Commercial Cut and Uncut (texture), Commercial Loop Pile, Commercial Loop Pile (pattern), Commercial Loop Pile (texture), Commercial Printed Carpet, Cushion Back Carpeting, Custom Carpet, Indoor and Outdoor Carpet, Modular Carpet Tile, Patterned Carpet, Saxony (plush), Saxony (textured), Sculptured and Cut & Loop, Shag Carpet, Synthetic Turf
---