Wood Flooring Dealers:
Lexington, Croswell, Grant Township, Jeddo
See all of the flooring stores near Lexington MI that will assist you in selecting the perfect wood flooring! Most store are full service dealers that carry all types of flooring. You can also determine if each store in offers wood flooring installation, repair and cleaning! Our selection of wood flooring offers the perfect combination of beauty, maintenance and durability. With hundreds of unique colors and patterns, you are sure to find the perfect look to coordinate with your decor.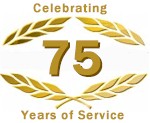 Independent Floor Covering
Independent Floor Covering
3842 Pine Grove Road
Fort Gratiot
,
MI
48059
810-984-4196

12 miles from lexington, MI
---
---
Major Wood Flooring Brands:
Mannington Hardwood Flooring, Shaw Hardwoods Flooring, Mohawk Hardwood Flooring, Somerset Hardwood Flooring, Bruce Hardwood Flooring, Hartco® Wood Flooring, HomerWood™ Flooring, Harris Wood® Floors, Oshkosh Floors
Wood Flooring Products:
Bamboo Flooring, Borders and Accents, Cork Flooring, Corners and Inlays, Crests and Medallions, Custom Wood Floors, Engineered Plank Flooring, Engineered Wood Flooring, Exotic Hardwood Flooring, Hand Scraped Wood Floors, Solid Plank Flooring, Wide Plank Flooring, Wood Flooring
---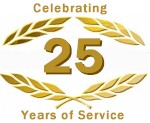 Floors On Up
Floors On Up
4177 24TH Avenue
Fort Gratiot
,
MI.
48059
810-385-9003

12 miles from lexington, MI
---
---
Major Wood Flooring Brands:
Shaw Hardwoods Flooring, Mohawk Hardwood Flooring, Anderson® Hardwood Floors, Mullican Hardwood Flooring, Kährs Hardwood Flooring, Robbins Hardwood Flooring, Hartco® Wood Flooring, Harris Wood® Floors, Mannington Hardwood Flooring, Bruce Hardwood Flooring, Armstrong Hardwood Flooring

---

Biernots Carpet One
Biernots Carpet One
1605 Pine Grove Avenue
Port Huron
,
MI
48060
810-982-3794

18 miles from lexington, MI
---
---
Major Wood Flooring Brands:
Armstrong Hardwood Flooring
Wood Flooring Products:
Distressed Wood Flooring, Hardwood Flooring, Parquet Flooring, Parquet Flooring, Wood Flooring
---
Lumber Jack Building Centers
Lumber Jack Building Centers
151 North Range Road
Port Huron
,
MI
48060
810-364-8877

18 miles from lexington, MI
---
---
Wood Flooring Products:
Engineered Plank Flooring, Prefinished Solid Plank, Wood Flooring
---

Ropposch Brothers Floor Covering
Ropposch Brothers Floor Covering
615 Huron Avenue
Port Huron
,
MI
48060
810-984-5553

18 miles from lexington, MI
---
---
Major Wood Flooring Brands:
Anderson® Hardwood Floors, Kährs Hardwood Flooring, Lauzon Hardwood Flooring, Natural CORK® Flooring, Wicanders® Cork Flooring, Mirage Hardwood Floors
Wood Flooring Products:
Borders and Accents, Cork Flooring, Engineered Plank Flooring, Engineered Wood Flooring, Prefinished Solid Plank, Wood Flooring
---
Flooring Edge Inc
Flooring Edge Inc
5155 Lapeer Road
Kimball
,
MI
48074
810-982-3343

20 miles from lexington, MI
---
---
Major Wood Flooring Brands:
Somerset Hardwood Flooring, Vintage Prefinished Hardwood Flooring , IndusParquet Exotic Hardwood Floors
Wood Flooring Products:
Engineered Plank Flooring, Prefinished Solid Plank, Wide Plank Flooring, Wood Flooring
---
Village Barn Carpets Inc
Village Barn Carpets Inc
2650 South Van Dyke Raod
Imlay City
,
MI
48444
810-724-6483

29 miles from lexington, MI
---
---
Major Wood Flooring Brands:
Shaw Hardwoods Flooring, Mannington Hardwood Flooring, Natural CORK® Flooring
Wood Flooring Products:
Cork Flooring, Distressed Wood Flooring, Engineered Plank Flooring, Engineered Wood Flooring, Hardwood Flooring, Parquet Flooring, Parquet Flooring, Prefinished Solid Plank, Solid Plank Flooring, Wood Flooring
---
Great Oaks Flooring
Great Oaks Flooring
420 East 3rd Street
Imlay City
,
MI
48444
810-705-6809

29 miles from lexington, MI
---
---
Wood Flooring Products:
Engineered Plank Flooring, Prefinished Solid Plank, Wood Flooring
---
Richmond Interiors
Richmond Interiors
67690 Main Street
Richmond
,
MI
48062
616-588-3206

30 miles from lexington, MI
---
---
Major Wood Flooring Brands:
Somerset Hardwood Flooring, Shaw Hardwoods Flooring, Armstrong Hardwood Flooring, Bella Cera Hardwood Floors, Mohawk Hardwood Flooring, Vintage Prefinished Hardwood Flooring, Mullican Hardwood Flooring, Mannington Hardwood Flooring, Bruce Hardwood Flooring
Wood Flooring Products:
Distressed Wood Flooring, Engineered Plank Flooring, Exotic Hardwood Flooring, Hand Scraped Wood Floors, Hardwood Flooring, Parquet Flooring, Parquet Flooring, Prefinished Engineered Plank, Prefinished Solid Plank, Solid Plank Flooring, Unfinished Engineered Plank, Unfinished Solid Plank, Wide Plank Flooring, Wood Flooring
---
---
Narrow Your Focus for a Particular Brand of Wood Flooring
---
Narrow Your Focus for a Particular Product Type of Wood Flooring