Carpeting Dealers:
Lexington, Croswell, Grant Township, Jeddo
See all of the flooring stores near Lexington MI that will assist you in selecting the perfect carpeting! Most store are full service dealers that carry all types of flooring. You can also determine if each store in offers carpeting installation, repair and cleaning! We offer a vast selection of carpet consisting of various textures, colors, and styles. With so many options, you are sure to find the right carpet to solidify your home's interior and reflect your personal tastes.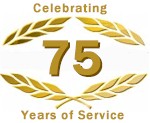 Independent Floor Covering
Independent Floor Covering
3842 Pine Grove Road
Fort Gratiot
,
MI
48059
810-984-4196

12 miles from lexington, MI
---
---
Major Carpeting Brands:
Mohawk Carpet, Mannington Commercial Carpet, Mohawk Commercial Flooring, Karastan Carpet, STAINMASTER® Carpet, Philadelphia Commercial, Queen Carpet, Milliken Commercial Carpet, Patcraft Commercial Carpet, Anderson Tuftex Carpet
Carpeting Products:
Carpet Base, Carpeting, Commercial Carpet, Commercial Cut Pile, Indoor and Outdoor Carpet, Modular Carpet Tile, Wool Carpets
---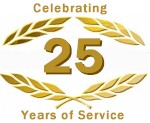 Floors On Up
Floors On Up
4177 24TH Avenue
Fort Gratiot
,
MI.
48059
810-385-9003

12 miles from lexington, MI
---
---
Major Carpeting Brands:
Mohawk Carpet, Shaw Carpet, Caress Carpet by Shaw, Philadelphia Commercial, Queen Carpet, Anderson Tuftex Carpet, Patcraft Commercial Carpet, STAINMASTER® Carpet, Mannington Commercial Carpet, Atlas Carpet Mills, Kraus Carpet, Mohawk Commercial Flooring, Milliken Commercial Carpet, Karastan Carpet, Laura Ashley Carpets, Dixie Home Carpets
Carpeting Products:
Carpeting, Commercial Carpet, Commercial Cut Pile, Wool Carpets

---

Biernots Carpet One
Biernots Carpet One
1605 Pine Grove Avenue
Port Huron
,
MI
48060
810-982-3794

18 miles from lexington, MI
---
---
Major Carpeting Brands:
STAINMASTER® Carpet
---

Ropposch Brothers Floor Covering
Ropposch Brothers Floor Covering
615 Huron Avenue
Port Huron
,
MI
48060
810-984-5553

18 miles from lexington, MI
---
---
Major Carpeting Brands:
Karastan Carpet, Kane Carpet, Shaw Carpet, Caress Carpet by Shaw, Mohawk Carpet, Milliken Commercial Carpet, Philadelphia Commercial, Anderson Tuftex Carpet, Bentley Carpet, Interface Flooring Systems
Carpeting Products:
Wool Carpets
---
Flooring Edge Inc
Flooring Edge Inc
5155 Lapeer Road
Kimball
,
MI
48074
810-982-3343

20 miles from lexington, MI
---
---
Major Carpeting Brands:
Masland Carpet, Mannington Commercial Carpet, Mohawk Carpet, Milliken Commercial Carpet, Fabrica Carpet, Dixie Home Carpets, Shaw Carpet, Tandus Carpet, Caress Carpet by Shaw, Philadelphia Commercial
Carpeting Products:
Commercial Carpet, Commercial Cut Pile, Wool Carpets
---
Village Barn Carpets Inc
Village Barn Carpets Inc
2650 South Van Dyke Raod
Imlay City
,
MI
48444
810-724-6483

29 miles from lexington, MI
---
---
Major Carpeting Brands:
Anderson Tuftex Carpet, ShawMark Carpet, Queen Carpet, Shaw Carpet, STAINMASTER® Carpet, Philadelphia Commercial, Patcraft Commercial Carpet, Mohawk Carpet, Karastan Carpet, Caress Carpet by Shaw, Milliken Commercial Carpet, Dixie Home Carpets, Nourison Broadloom Carpet
Carpeting Products:
Wool Carpets
---
Richmond Interiors
Richmond Interiors
67690 Main Street
Richmond
,
MI
48062
616-588-3206

30 miles from lexington, MI
---
---
Major Carpeting Brands:
Mohawk Carpet, Dixie Home Carpets, Richmond Carpet, Philadelphia Commercial, Queen Carpet, Anderson Tuftex Carpet, STAINMASTER® Carpet, Masland Carpet, Kraus Contract Carpet, Masland Contract Carpet, Kane Carpet, Mohawk Commercial Flooring, Stanton Carpet
Carpeting Products:
Commercial Carpet, Wool Carpets
---
---
Narrow Your Focus for a Particular Brand of Carpeting
---
Narrow Your Focus for a Particular Product Type of Carpeting