Laminate Flooring Dealers:
Worthington, Huntington, Chester, Chesterfield
See all of the flooring stores near Worthington MA that will assist you in selecting the perfect laminate flooring! Most store are full service dealers that carry all types of flooring. You can also determine if each store in offers laminate flooring installation, repair and cleaning! Our selection of laminate flooring offers the perfect combination of beauty, maintenance and durability. With hundreds of unique colors and patterns, you are sure to find the perfect look to coordinate with your decor.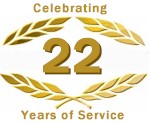 Penichet Carpet Corp.
Penichet Carpet Corp.
4a. Avenida 12-11, zona 13
Guatemala
,
Guatemala
01011
(305) 445-0575

4 miles from worthington, MA
---
---
Laminate Flooring Products:
Laminate Flooring

---
National Carpet Center
National Carpet Center
150 Northampton Street
Easthampton
,
MA
01027
413-527-3740

9 miles from worthington, MA
---
---
Major Laminate Flooring Brands:
Quick Step Laminate Flooring
Laminate Flooring Products:
Laminate Flooring Planks, Laminate Flooring Tile
---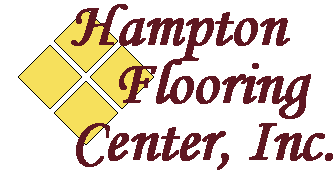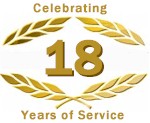 Hampton Flooring Center Inc
Hampton Flooring Center Inc
250 Northampton Street
Easthampton
,
MA
01027
413-527-5279

9 miles from worthington, MA
---
---
Major Laminate Flooring Brands:
Shaw Laminate Flooring, Armstrong Laminate Flooring, Mannington Laminate Flooring
Laminate Flooring Products:
Laminate Flooring, Laminate Flooring Blocks, Laminate Flooring Planks, Laminate Flooring Tile
---
Holyoke Mill Work
Holyoke Mill Work
518 Main Street
Holyoke
,
MA
01040
413-536-2400

14 miles from worthington, MA
---
---
Major Laminate Flooring Brands:
Shaw Laminate Flooring, Bruce Laminate Flooring, Mannington Laminate Flooring, Armstrong Laminate Flooring, Quick Step Laminate Flooring, Mohawk Laminate Flooring
Laminate Flooring Products:
Laminate Flooring, Laminate Flooring Planks, Laminate Flooring Tile
---
Martins Floor Covering
Martins Floor Covering
501 Southampton Road
Westfield
,
MA
01085
413-568-4460

14 miles from worthington, MA
---
---
Major Laminate Flooring Brands:
BerryAlloc Laminate Flooring, Armstrong Laminate Flooring, Tarkett Laminate Flooring, Quick Step Laminate Flooring, Mohawk Laminate Flooring, Mannington Laminate Flooring, Wilsonart® Laminate Flooring
Laminate Flooring Products:
Laminate Flooring
---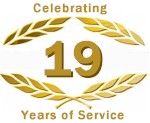 Affordable Flooring
Affordable Flooring
1029 North Road
Westfield
,
MA
01085
413-562-4400

14 miles from worthington, MA
---
---
Major Laminate Flooring Brands:
Tarkett Laminate Flooring, Quick Step Laminate Flooring
---
Associated Flooring LLC
Associated Flooring LLC
48 Lamb Street Route 116
South Hadley
,
MA
01075
413-536-3665

15 miles from worthington, MA
---
---
Major Laminate Flooring Brands:
Mannington Laminate Flooring, Wilsonart® Laminate Flooring, Tarkett Laminate Flooring
Laminate Flooring Products:
Laminate Flooring
---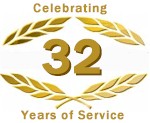 Desrosiers Floor Covering Inc
Desrosiers Floor Covering Inc
1044 Chicopee Street
Chicopee
,
MA
01013
413-538-5239

16 miles from worthington, MA
---
---
Major Laminate Flooring Brands:
Quick Step Laminate Flooring, Mannington Laminate Flooring, Armstrong Laminate Flooring
Laminate Flooring Products:
Laminate Flooring, Laminate Flooring Planks, Laminate Flooring Tile

---
Bay State Rug
Bay State Rug
671 Gratton Street
Chicopee
,
MA
01020
413-533-3806

17 miles from worthington, MA
---
---
Major Laminate Flooring Brands:
Mannington Laminate Flooring, Quick Step Laminate Flooring, Mohawk Laminate Flooring
Laminate Flooring Products:
Laminate Flooring

---
---
---
Major Laminate Flooring Brands:
Armstrong Laminate Flooring

---
McCarthy Tile Co
McCarthy Tile Co
1140 Springfield St
Feeding Hills
,
MA
01030
413-301-9050

18 miles from worthington, MA
---
---
Major Laminate Flooring Brands:
Mannington Laminate Flooring, Armstrong Laminate Flooring, Quick Step Laminate Flooring
Laminate Flooring Products:
Laminate Flooring, Laminate Flooring Blocks, Laminate Flooring Planks, Laminate Flooring Tile
---
---
Narrow Your Focus for a Particular Brand of Laminate Flooring
---
Narrow Your Focus for a Particular Product Type of Laminate Flooring