Vinyl Flooring Dealers:
Jefferson, Holden, West Boylston, Rutland
See all of the flooring stores near Jefferson MA that will assist you in selecting the perfect vinyl flooring! Most store are full service dealers that carry all types of flooring. You can also determine if each store in offers vinyl flooring installation, repair and cleaning! Our selection of vinyl sheet flooring offers the perfect combination of beauty, maintenance and durability. With hundreds of unique colors and patterns, you are sure to find the perfect look to coordinate with your decor.
Guido's Soft Step Floor Covering
Guido's Soft Step Floor Covering
271 West Boylston Street
West Boylston
,
MA
01583
508-835-2928

4 miles from jefferson, MA
---
---
Major Vinyl/Resilient Brands:
Mannington Vinyl Flooring, Armstrong Sheet Vinyl Floors, Congoleum® Vinyl Flooring, STAINMASTER® Resilient Flooring, Armstrong Vinyl Tile, Mannington Sobella Flooring
Vinyl Flooring Products:
Cushioned Vinyl Flooring, Luxury Vinyl Plank Flooring, Luxury Vinyl Tile, Resilient and Vinyl Flooring, Sheet Vinyl Flooring
---
Marcos Floors Unlimited
Marcos Floors Unlimited
88 Belmont Street
Worcester
,
MA
01605
508-755-8775

7 miles from jefferson, MA
---
---
Major Vinyl/Resilient Brands:
Tarkett Sheet Vinyl Flooring, Tarkett FiberFloor
Vinyl Flooring Products:
Luxury Vinyl Plank Flooring, Luxury Vinyl Tile
---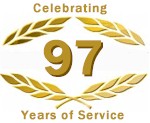 Kesseli & Morse Company Inc
Kesseli & Morse Company Inc
242 Canterbury Street
Worcester
,
MA
01603
508-752-1901

9 miles from jefferson, MA
---
---
Major Vinyl/Resilient Brands:
Tarkett Sheet Vinyl Flooring, Nafco Vinyl Flooring, Azrock VCT Tile, Johnsonite® Commerical Flooring, Domco Vinyl Flooring, Armstrong Sheet Vinyl Floors, Armstrong Vinyl Tile, Mannington Vinyl Flooring
Vinyl Flooring Products:
Cove Base (rubber), Luxury Vinyl Plank Flooring, Luxury Vinyl Tile, Resilient and Vinyl Flooring, Rubber Flooring, Vinyl Composition Tile (VCT)

---

Eddy's Flooring America
Eddy's Flooring America
3 James Street
Worcester
,
MA
01603
508-791-0987

9 miles from jefferson, MA
---
---
Major Vinyl/Resilient Brands:
Armstrong Sheet Vinyl Floors, Armstrong Vinyl Tile, Armstrong Linoleum Flooring, Tarkett FiberFloor
Vinyl Flooring Products:
Linoleum Flooring, Luxury Vinyl Plank Flooring, Luxury Vinyl Tile, Resilient and Vinyl Flooring
---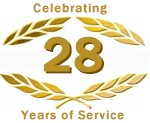 Alf Floors
Alf Floors
169 Shrewsbury Street
Worcester
,
MA
01604
508-753-2415

9 miles from jefferson, MA
---
---
Major Vinyl/Resilient Brands:
Tarkett Sheet Vinyl Flooring, Armstrong Sheet Vinyl Floors, Johnsonite® Commerical Flooring, Mannington Vinyl Flooring
Vinyl Flooring Products:
Cove Base (rubber), Resilient and Vinyl Flooring, Rubber Flooring
---
Floors + More Design Center
Floors + More Design Center
1393 Grafton Street
Worcester
,
MA
01604
508-797-1111

9 miles from jefferson, MA
---
---
Major Vinyl/Resilient Brands:
Tarkett FiberFloor
---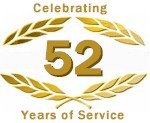 Abbot & Sons Floors
Abbot & Sons Floors
803 Main Street
Leicester
,
MA
01524
508-755-0972

10 miles from jefferson, MA
---
---
Major Vinyl/Resilient Brands:
Johnsonite® Commerical Flooring, Tarkett FiberFloor
Vinyl Flooring Products:
Cove Base (rubber), Rubber Flooring

---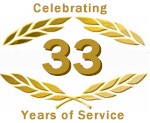 Leominster Floor Covering
Leominster Floor Covering
539 Lancaster Street
Leominster
,
MA
01453
978-466-9441

11 miles from jefferson, MA
---
---
Major Vinyl/Resilient Brands:
Armstrong Sheet Vinyl Floors, Armstrong Commercial Resilient, Metroflor Resilient Flooring, Patcraft Commercial Resilient, Armstrong Linoleum Flooring
Vinyl Flooring Products:
Linoleum Flooring
---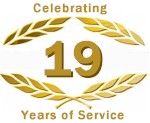 Quality Custom Floors
Quality Custom Floors
770 Southbridge Street
Auburn
,
MA
01501
508-832-9424

11 miles from jefferson, MA
---
---
Major Vinyl/Resilient Brands:
Tarkett Sheet Vinyl Flooring, Armstrong Sheet Vinyl Floors, Mannington Vinyl Flooring, Johnsonite® Commerical Flooring, Domco Vinyl Flooring, Amtico® Vinyl Flooring, Congoleum® Vinyl Flooring, Nafco Vinyl Flooring, Azrock VCT Tile, Roppe Rubber Flooring
Vinyl Flooring Products:
Cove Base (rubber), Linoleum Flooring, Luxury Vinyl Plank Flooring, Luxury Vinyl Sheet Flooring, Luxury Vinyl Tile, Resilient and Vinyl Flooring, Rubber Flooring, Vinyl Composition Tile (VCT)

---
Floor Source Network
Floor Source Network
65 West Street
Auburn
,
MA
01501
508-721-7777

11 miles from jefferson, MA
---
---
Major Vinyl/Resilient Brands:
Tarkett Sheet Vinyl Flooring, Tarkett FiberFloor
Vinyl Flooring Products:
Luxury Vinyl Plank Flooring, Luxury Vinyl Tile
---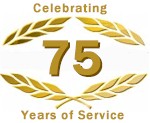 Gray's Carpet Center
Gray's Carpet Center
60 Main Street
Northborough
,
MA
01532
508-393-2659

11 miles from jefferson, MA
---
---
Major Vinyl/Resilient Brands:
Mannington Vinyl Flooring, Armstrong Sheet Vinyl Floors, Armstrong Vinyl Tile, Armstrong Linoleum Flooring
Vinyl Flooring Products:
Linoleum Flooring, Resilient and Vinyl Flooring
---