Vinyl Flooring Dealers:
Cambridge, Harvard Square, Allston, North Cambridge
See all of the flooring stores near Cambridge MA that will assist you in selecting the perfect vinyl flooring! Most store are full service dealers that carry all types of flooring. You can also determine if each store in offers vinyl flooring installation, repair and cleaning! Our selection of vinyl sheet flooring offers the perfect combination of beauty, maintenance and durability. With hundreds of unique colors and patterns, you are sure to find the perfect look to coordinate with your decor.
Ace Floor Covering
Ace Floor Covering
705 Broadway
Somerville
,
MA
02144
617-628-2514

1 miles from cambridge, MA
---
---
Major Vinyl/Resilient Brands:
Tarkett Sheet Vinyl Flooring, Armstrong Vinyl Tile, Tarkett FiberFloor
Vinyl Flooring Products:
Luxury Vinyl Plank Flooring, Luxury Vinyl Tile
---
Father & Son Floorcraft Inc
Father & Son Floorcraft Inc
150 Belmont Street
Watertown
,
MA
02472
617-926-9999

2 miles from cambridge, MA
---
---
Major Vinyl/Resilient Brands:
Flexco® Resilient Floors, Metroflor Resilient Flooring, Nora Rubber Flooring, EarthWerks™ Vinyl Flooring, Konecto Flooring, Armstrong Vinyl Tile, Armstrong Linoleum Flooring, Roppe Rubber Flooring, Amtico® Vinyl Flooring, Endura Rubber Flooring, Johnsonite® Commerical Flooring, Armstrong Sheet Vinyl Floors, Congoleum® Vinyl Flooring
Vinyl Flooring Products:
Cove Base (rubber), Linoleum Flooring, Luxury Vinyl Plank Flooring, Luxury Vinyl Sheet Flooring, Luxury Vinyl Tile, Resilient and Vinyl Flooring, Rubber Flooring, Rubber Tile Floors
---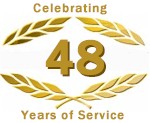 J & S Carpet Co Inc
J & S Carpet Co Inc
765 Belmont Street
Belmont
,
MA
02478
617-484-0500

2 miles from cambridge, MA
---
---
Major Vinyl/Resilient Brands:
Tarkett Sheet Vinyl Flooring, Tarkett FiberFloor
Vinyl Flooring Products:
Luxury Vinyl Plank Flooring, Luxury Vinyl Tile

---
Carpetville
Carpetville
345 Watertown Street
Newton
,
MA
02458
617-244-5403

2 miles from cambridge, MA
---
---
Major Vinyl/Resilient Brands:
Tarkett FiberFloor
Vinyl Flooring Products:
Luxury Vinyl Plank Flooring, Luxury Vinyl Tile
---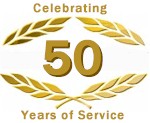 AJ Hubbard & Sons
AJ Hubbard & Sons
315 Salem Street
Medford
,
MA
02155
781-395-3230

2 miles from cambridge, MA
Circle Floors Inc
Circle Floors Inc
1911 Revere Beach Parkway
Everett
,
MA
02149
617-381-6600

4 miles from cambridge, MA
---
---
Major Vinyl/Resilient Brands:
Tarkett Sheet Vinyl Flooring, Endura Rubber Flooring, Johnsonite® Commerical Flooring, Armstrong Sheet Vinyl Floors, Congoleum® Vinyl Flooring, Roppe Rubber Flooring, Toli Vinyl Flooring, Fritztile, Azrock VCT Tile, AmericanBiltrite Rubber Flooring, Flexco® Resilient Floors, Nora Rubber Flooring, Azrock Solid Vinyl Tile, Armstrong Vinyl Tile, Patcraft Commercial Resilient, Bolon Vinyl Floors
Vinyl Flooring Products:
Cove Base (rubber), Linoleum Flooring, Luxury Vinyl Tile, Resilient and Vinyl Flooring, Rubber Flooring, Rubber Tile Floors, Vinyl Composition Tile (VCT)
---
Waltham Floor Covering
Waltham Floor Covering
100 Maple Street
Waltham
,
MA
02453
781-894-5700

5 miles from cambridge, MA
---
---
Major Vinyl/Resilient Brands:
Mannington Vinyl Flooring, Johnsonite® Commerical Flooring, Armstrong Sheet Vinyl Floors, Metroflor Resilient Flooring, Konecto Flooring, Armstrong Vinyl Tile, Armstrong Linoleum Flooring, Tarkett FiberFloor
Vinyl Flooring Products:
Cove Base (rubber), Cove Base (vinyl), Cushioned Vinyl Flooring, Homogeneous Vinyl Floors, Inlaid Vinyl (sheet), Linoleum Flooring, Luxury Vinyl Plank Flooring, Luxury Vinyl Sheet Flooring, Luxury Vinyl Tile, Resilient and Vinyl Flooring, Rubber Flooring, Rubber Sheet Flooring, Rubber Tile Floors, Sheet Vinyl Flooring, Vinyl Composition Tile (VCT)
---
Mal Elfman's Of Waltham Inc
Mal Elfman's Of Waltham Inc
417 Moody Street
Waltham
,
MA
02453
781-899-9400

5 miles from cambridge, MA
---
---
Major Vinyl/Resilient Brands:
Mannington Vinyl Flooring, Amtico® Vinyl Flooring, Armstrong Sheet Vinyl Floors, Congoleum® Vinyl Flooring, Metroflor Resilient Flooring, EarthWerks™ Vinyl Flooring, Armstrong Vinyl Tile, Armstrong Linoleum Flooring, Flexitec Vinyl Flooring
Vinyl Flooring Products:
Linoleum Flooring, Luxury Vinyl Plank Flooring, Luxury Vinyl Sheet Flooring, Luxury Vinyl Tile, Resilient and Vinyl Flooring

---
Watertown Floor Covering Company
Watertown Floor Covering Company
82 Clematis Avenue
Waltham
,
MA
02453
617-398-0033

5 miles from cambridge, MA
---
---
Major Vinyl/Resilient Brands:
Armstrong Sheet Vinyl Floors, Armstrong Linoleum Flooring
Vinyl Flooring Products:
Linoleum Flooring
---
Integrated Design System
Integrated Design System
90 Wells Avenue
Newton Center
,
MA
02459
781-461-1155

5 miles from cambridge, MA
---
---
Major Vinyl/Resilient Brands:
Armstrong Sheet Vinyl Floors, Armstrong Vinyl Tile, Armstrong Linoleum Flooring
Vinyl Flooring Products:
Linoleum Flooring
---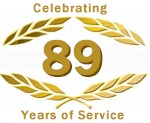 Chelsea Floor Covering Company Inc
Chelsea Floor Covering Company Inc
25 Everett Avenue
Chelsea
,
MA
02150
617-884-4842

5 miles from cambridge, MA
---
Saturday: 7:00 am - 4:45 pm
---
Major Vinyl/Resilient Brands:
Roppe Rubber Flooring, Toli Vinyl Flooring, Mannington Vinyl Flooring, Nafco Vinyl Flooring, Domco Vinyl Flooring, Azrock VCT Tile, AmericanBiltrite Rubber Flooring, Amtico® Vinyl Flooring, Tarkett Sheet Vinyl Flooring, Endura Rubber Flooring, Johnsonite® Commerical Flooring, Armstrong Sheet Vinyl Floors, Flexco Rubber Flooring, Congoleum® Vinyl Flooring, Armstrong Vinyl Tile, Armstrong Linoleum Flooring
Vinyl Flooring Products:
Cove Base (rubber), Linoleum Flooring, Luxury Vinyl Plank Flooring, Luxury Vinyl Sheet Flooring, Luxury Vinyl Tile, Resilient and Vinyl Flooring, Rubber Flooring, Vinyl Composition Tile (VCT)
---