Tile Flooring Dealers:
Cambridge, Harvard Square, Allston, North Cambridge
See all of the flooring stores near Cambridge MA that will assist you in selecting the perfect tile flooring! Most store are full service dealers that carry all types of flooring. You can also determine if each store in offers tile flooring installation, repair and cleaning! Our selection of ceramic tile flooring offers the perfect combination of beauty, maintenance and durability. With hundreds of unique colors and patterns, you are sure to find the perfect look to coordinate with your decor.
Ace Floor Covering
Ace Floor Covering
705 Broadway
Somerville
,
MA
02144
617-628-2514

1 miles from cambridge, MA
---
---
Major Ceramic/Porcelain Brands:
American Olean® Tile
Tile Flooring Products:
Bathroom Tile, Ceramic Tile, Countertop Tile, Decorative Tile, Kitchen Tile, Mosaic Tile (glass), Mosaic Tile (glazed), Porcelain Tile, Spa and Pool Tile, Tile Trims, Wall Tile (glazed), Wall Tile (unglazed)
---
Father & Son Floorcraft Inc
Father & Son Floorcraft Inc
150 Belmont Street
Watertown
,
MA
02472
617-926-9999

2 miles from cambridge, MA
---
---
Major Ceramic/Porcelain Brands:
Ceratec Ceramic Tiles, Mohawk Ceramic Tile, Bisazza Glass Tiles, Shaw Tile Flooring, American Olean® Tile
Tile Flooring Products:
Bathroom Tile, Ceramic Tile, Countertop Tile, Decorative Tile, Kitchen Tile, Mosaic Tile (glass), Mosaic Tile (glazed), Porcelain Tile, Spa and Pool Tile, Tile Trims, Wall Tile (glazed), Wall Tile (unglazed)
---
Lafauci Tile & Marble Company Inc
Lafauci Tile & Marble Company Inc
432 Main Street
Watertown
,
MA
02472
617-924-8453

2 miles from cambridge, MA
---
---
Major Ceramic/Porcelain Brands:
Crossville Porcelain Tile
Tile Flooring Products:
Bathroom Tile, Borders and Medallions, Ceramic Tile, Countertop Tile, Decorative Tile, Floor Tile (glazed), Kitchen Tile, Mosaic Tile (glass), Porcelain Tile
---
United Tile America
United Tile America
222 Arsenal Street
Watertown
,
MA
02472
617-926-3585

2 miles from cambridge, MA
---
---
Major Ceramic/Porcelain Brands:
Crossville Porcelain Tile
Tile Flooring Products:
Bathroom Tile, Ceramic Tile, Floor Tile (glazed), Kitchen Tile, Mosaic Tile (glass), Porcelain Tile
---
Watertown Tile & Marble
Watertown Tile & Marble
660 Arsonal Street
Watertown
,
MA
02472
617-926-7208

2 miles from cambridge, MA
---
---
Tile Flooring Products:
Bathroom Tile, Ceramic Tile, Kitchen Tile, Porcelain Tile
---
Bath & Company
Bath & Company
3850 Mystic Valley Parkway
Medford
,
MA
02155
781-395-0626

2 miles from cambridge, MA
---
---
Tile Flooring Products:
Bathroom Tile, Ceramic Tile, Kitchen Tile, Porcelain Tile, Spa and Pool Tile
---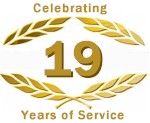 A & B Marble Design
A & B Marble Design
1071 Massachusetts Avenue
Arlington
,
MA
02476
781-646-6400

3 miles from cambridge, MA
---
---
Major Ceramic/Porcelain Brands:
Crossville Porcelain Tile
Tile Flooring Products:
Bathroom Tile, Ceramic Tile, Floor Tile (glazed), Kitchen Tile, Mosaic Tile (glass), Porcelain Tile

---
New England Building Supply
New England Building Supply
174 Hampden Street
Boston
,
MA
02119
617-445-5900

4 miles from cambridge, MA
---
---
Tile Flooring Products:
Bathroom Tile, Ceramic Tile, Kitchen Tile, Porcelain Tile
---
Waltham Floor Covering
Waltham Floor Covering
100 Maple Street
Waltham
,
MA
02453
781-894-5700

5 miles from cambridge, MA
---
---
Major Ceramic/Porcelain Brands:
American Olean® Tile, Crossville Porcelain Tile, InterCeramic® USA Tile, Marazzi Tile USA, Mannington Porcelain Tile, Ragno USA Tile
Tile Flooring Products:
Bathroom Tile, Borders and Medallions, Ceramic Tile, Countertop Tile, Decorative Tile, Floor Tile (glazed), Floor Tile (unglazed), Kitchen Tile, Mosaic Tile (glass), Mosaic Tile (glazed), Porcelain Tile, Spa and Pool Tile, Tile Trims, Wall Tile (glazed), Wall Tile (unglazed)
---
Mal Elfman's Of Waltham Inc
Mal Elfman's Of Waltham Inc
417 Moody Street
Waltham
,
MA
02453
781-899-9400

5 miles from cambridge, MA
---
---
Major Ceramic/Porcelain Brands:
Shaw Tile Flooring, American Olean® Tile, Mohawk Ceramic Tile
Tile Flooring Products:
Bathroom Tile, Ceramic Tile, Countertop Tile, Decorative Tile, Kitchen Tile, Mosaic Tile (glass), Mosaic Tile (glazed), Porcelain Tile, Spa and Pool Tile, Tile Trims, Wall Tile (glazed), Wall Tile (unglazed)

---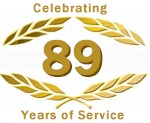 Chelsea Floor Covering Company Inc
Chelsea Floor Covering Company Inc
25 Everett Avenue
Chelsea
,
MA
02150
617-884-4842

5 miles from cambridge, MA
---
Saturday: 7:00 am - 4:45 pm
---
Major Ceramic/Porcelain Brands:
American Olean® Tile, InterCeramic® USA Tile
Tile Flooring Products:
Bathroom Tile, Ceramic Tile, Countertop Tile, Decorative Tile, Kitchen Tile, Mosaic Tile (glass), Mosaic Tile (glazed), Porcelain Tile, Spa and Pool Tile, Tile Trims, Wall Tile (glazed), Wall Tile (unglazed)
---