Laminate Flooring Dealers:
Brookfield, East Brookfield, West Brookfield, North Brookfield
See all of the flooring stores near Brookfield MA that will assist you in selecting the perfect laminate flooring! Most store are full service dealers that carry all types of flooring. You can also determine if each store in offers laminate flooring installation, repair and cleaning! Our selection of laminate flooring offers the perfect combination of beauty, maintenance and durability. With hundreds of unique colors and patterns, you are sure to find the perfect look to coordinate with your decor.
Caron's House Of Carpets
Caron's House Of Carpets
400 Main Street
East Brookfield
,
MA
01515
508-885-9583

2 miles from brookfield, MA
---
---
Major Laminate Flooring Brands:
Shaw Laminate Flooring, Mannington Laminate Flooring
Laminate Flooring Products:
Laminate Flooring, Laminate Flooring Planks, Laminate Flooring Tile
---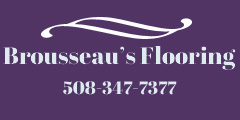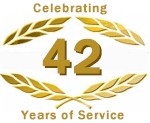 Brousseau's Flooring
Brousseau's Flooring
519 Main St
Sturbridge
,
MA
01566
508-347-7377or413-283-3333tExt

7 miles from brookfield, MA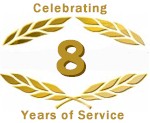 Accent Floor Covering
Accent Floor Covering
296 Hamilton Street
Southbridge
,
MA
01550
508-764-3890

9 miles from brookfield, MA
---
---
Laminate Flooring Products:
Laminate Flooring Planks, Laminate Flooring Tile
---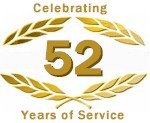 Abbot & Sons Floors
Abbot & Sons Floors
803 Main Street
Leicester
,
MA
01524
508-755-0972

9 miles from brookfield, MA
---
---
Major Laminate Flooring Brands:
Shaw Laminate Flooring, Mannington Laminate Flooring, Bruce Laminate Flooring
Laminate Flooring Products:
Laminate Flooring, Laminate Flooring Planks

---
American Hardwood Floors
American Hardwood Floors
322 Rawson Street
Leicester
,
MA
01524
508-248-3500

9 miles from brookfield, MA
---
---
Laminate Flooring Products:
Laminate Flooring Planks, Laminate Flooring Tile
---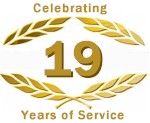 Quality Custom Floors
Quality Custom Floors
770 Southbridge Street
Auburn
,
MA
01501
508-832-9424

13 miles from brookfield, MA
---
---
Major Laminate Flooring Brands:
Shaw Laminate Flooring, BerryAlloc Laminate Flooring, Quick Step Laminate Flooring, Mannington Laminate Flooring
Laminate Flooring Products:
Laminate Flooring, Laminate Flooring Planks

---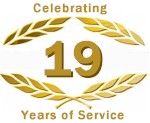 Floormart Inc
Floormart Inc
4 Bridge Street
Three Rivers
,
MA
01080
413-284-0206

13 miles from brookfield, MA
---
---
Major Laminate Flooring Brands:
Mannington Laminate Flooring, Quick Step Laminate Flooring
Laminate Flooring Products:
Laminate Flooring
---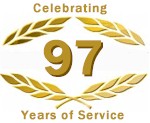 Kesseli & Morse Company Inc
Kesseli & Morse Company Inc
242 Canterbury Street
Worcester
,
MA
01603
508-752-1901

14 miles from brookfield, MA
---
---
Major Laminate Flooring Brands:
Shaw Laminate Flooring, Mannington Laminate Flooring, Tarkett Laminate Flooring
Laminate Flooring Products:
Laminate Flooring, Laminate Flooring Planks

---

Eddy's Flooring America
Eddy's Flooring America
3 James Street
Worcester
,
MA
01603
508-791-0987

14 miles from brookfield, MA
---
---
Major Laminate Flooring Brands:
Armstrong Laminate Flooring, Tarkett Laminate Flooring
Laminate Flooring Products:
Laminate Flooring Planks, Laminate Flooring Tile
---
Horton Furniture
Horton Furniture
53 Schofield Avenue
Dudley
,
MA
01571
508-943-0234

14 miles from brookfield, MA
---
---
Laminate Flooring Products:
Laminate Flooring Planks, Laminate Flooring Tile
---
Rotmans
Rotmans
725 Southbridge Street
Worcester
,
MA
01610
508-755-5276

15 miles from brookfield, MA
---
---
Laminate Flooring Products:
Laminate Flooring Planks, Laminate Flooring Tile

---
---
Narrow Your Focus for a Particular Brand of Wood Flooring, Hardwood Flooring
---
Narrow Your Focus for a Particular Product Type of Wood Flooring, Hardwood Flooring