Tile Flooring Dealers:
Camp Springs, Hllcrst Heights, Marlow Heights, Hillcrest Hgts
See all of the flooring stores near Temple Hills MD that will assist you in selecting the perfect tile flooring! Most store are full service dealers that carry all types of flooring. You can also determine if each store in offers tile flooring installation, repair and cleaning! Our selection of ceramic tile flooring offers the perfect combination of beauty, maintenance and durability. With hundreds of unique colors and patterns, you are sure to find the perfect look to coordinate with your decor.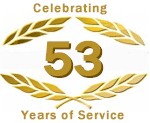 Village Carpets & Floors
Village Carpets & Floors
6504 Old Branch Avenue
Camp Springs
,
MD
20748
301-449-7600

0 miles from temple hills, MD
---
---
Major Ceramic/Porcelain Brands:
Shaw Tile Flooring, Crossville Porcelain Tile
Tile Flooring Products:
Bathroom Tile, Ceramic Tile, Decorative Tile, Floor Tile (glazed), Kitchen Tile, Mosaic Tile (glass), Porcelain Tile

---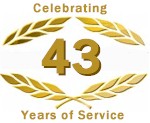 Modern Carpet One Home & Floors
Modern Carpet One Home & Floors
4319 Saint Barnabas Road
Temple Hills
,
MD
20748
301-702-1111

0 miles from temple hills, MD
---
---
Major Ceramic/Porcelain Brands:
Shaw Tile Flooring, Seneca Tiles, Mohawk Ceramic Tile, Florida Tile
Tile Flooring Products:
Bathroom Tile, Ceramic Tile, Decorative Tile, Kitchen Tile, Mexican Tile (Saltillo), Mosaic Tile (glass), Terra Cotta Floor Tile
---
Burgess Enterprises Inc
Burgess Enterprises Inc
6381 Old Branch Avenue
Camp Springs
,
MD
20748

0 miles from temple hills, MD
---
---
Major Ceramic/Porcelain Brands:
Florida Tile
Tile Flooring Products:
Bathroom Tile, Ceramic Tile, Kitchen Tile
---
Carpet Queen
Carpet Queen
4810 Street Barnabus Road
Temple Hills
,
MD
20748
301-899-3999

0 miles from temple hills, MD
---
---
Tile Flooring Products:
Bathroom Tile, Ceramic Tile, Kitchen Tile, Porcelain Tile, Spa and Pool Tile
---
Townhouse Carpet & Interiors
Townhouse Carpet & Interiors
5625 Allentown Road
Camp Springs
,
MD
20746
301-292-8980

2 miles from temple hills, MD
---
---
Major Ceramic/Porcelain Brands:
Shaw Tile Flooring, Florida Tile, Mannington Porcelain Tile, Mohawk Ceramic Tile
Tile Flooring Products:
Bathroom Tile, Ceramic Tile, Decorative Tile, Kitchen Tile, Porcelain Tile

---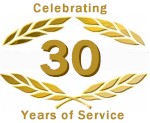 Townhouse Carpet & Interiors Inc
Townhouse Carpet & Interiors Inc
5625 Allentown Road
Camp Spring
,
MD
20746
301-292-8980

2 miles from temple hills, MD
---
---
Major Ceramic/Porcelain Brands:
Shaw Tile Flooring, Vitromex® Tile, Mannington Porcelain Tile, Mohawk Ceramic Tile, American Olean® Tile, InterCeramic® USA Tile
Tile Flooring Products:
Bathroom Tile, Ceramic Tile, Decorative Tile, Kitchen Tile, Mosaic Tile, Mosaic Tile (glass), Mosaic Tile (glazed), Porcelain Tile, Spa and Pool Tile

---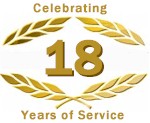 Craftmen Resources
Craftmen Resources
5845 Allentown Road
Suitland
,
MD
20746
301-836-9125

2 miles from temple hills, MD
---
---
Major Ceramic/Porcelain Brands:
Azuvi Ceramic Tile, Casa Dolce Casa Tiles, BohemiaGres Ceramic, Appiani Ceramica, Ceramica Magica , American Olean® Tile
Tile Flooring Products:
Bathroom Tile, Borders and Medallions, Ceramic Tile, Decorative Tile, Kitchen Tile, Mosaic Tile, Mosaic Tile (glass), Mosaic Tile (glazed), Murals, Porcelain Tile, Spa and Pool Tile
---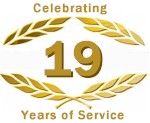 Accents Floors
Accents Floors
5834 Kirby Road
Clinton
,
MD
20735
301-297-8869

4 miles from temple hills, MD
---
---
Major Ceramic/Porcelain Brands:
Florida Tile
Tile Flooring Products:
Bathroom Tile, Ceramic Tile, Kitchen Tile

---

Abbey Carpet of Capitol Hts
Abbey Carpet of Capitol Hts
9150 Hampton Overlook
Capital Heights
,
MD
20743
301-808-2207

5 miles from temple hills, MD
Storm Flooring
Storm Flooring
9150 Hampton Overlook
Capitol Heights
,
MD
20743
301-808-2207

5 miles from temple hills, MD
---
---
Major Ceramic/Porcelain Brands:
Shaw Tile Flooring
Tile Flooring Products:
Decorative Tile, Kitchen Tile

---
Ephes - Usa Kitchen & Bath
Ephes - Usa Kitchen & Bath
8545 Ashwood Drive
Capitol Heights
,
MD
20743
301-350-0531

5 miles from temple hills, MD
---
---
Major Ceramic/Porcelain Brands:
Florida Tile
Tile Flooring Products:
Bathroom Tile, Ceramic Tile, Kitchen Tile
---