Tile Flooring Dealers:
Poolesville, Beallsville, Dickerson, Potomac Falls
See all of the flooring stores near Poolesville MD that will assist you in selecting the perfect tile flooring! Most store are full service dealers that carry all types of flooring. You can also determine if each store in offers tile flooring installation, repair and cleaning! Our selection of ceramic tile flooring offers the perfect combination of beauty, maintenance and durability. With hundreds of unique colors and patterns, you are sure to find the perfect look to coordinate with your decor.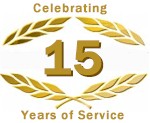 Flooring Design Center
Flooring Design Center
45710 Oakbrook Court
Sterling
,
VA
20165
703-269-0602

5 miles from poolesville, MD
---
---
Major Ceramic/Porcelain Brands:
Shaw Tile Flooring, Daltile® Tile, LAUFEN Tile, Florida Tile, Crossville Porcelain Tile, InterCeramic® USA Tile, Marazzi Tile USA, Conestoga Tile, Mannington Porcelain Tile, Porcelanosa® Tile, American Olean® Tile
Tile Flooring Products:
Bathroom Tile, Borders and Medallions, Ceramic Tile, Custom Tiles, Decorative Tile, Floor Tile, Floor Tile (glazed), Floor Tile (unglazed), Hand-Made and Handcrafted Tile, Handpainted and Art Tile, Hard Surface and Tile and Stone, Historical Tiles, Kitchen Tile, Mexican Tile (Saltillo), Mosaic Tile, Mosaic Tile (glass), Mosaic Tile (glazed), Mosaic Tile (unglazed), Murals, Porcelain Tile, Silk-Screened Tiles, Spa and Pool Tile, Terra Cotta Floor Tile

---
Deco Floor & Window
Deco Floor & Window
21000 Southbank Street
Sterling
,
VA
20165
703-444-5595

5 miles from poolesville, MD
---
---
Major Ceramic/Porcelain Brands:
Shaw Tile Flooring, Conestoga Tile, Florida Tile, Mohawk Ceramic Tile
Tile Flooring Products:
Bathroom Tile, Ceramic Tile, Decorative Tile, Kitchen Tile
---
Carpet & Flooring
Carpet & Flooring
14116 Darnestown Road
Darnestown
,
MD
20874
240-631-9250

7 miles from poolesville, MD
---
---
Major Ceramic/Porcelain Brands:
Daltile® Tile
Tile Flooring Products:
Bathroom Tile, Ceramic Tile, Kitchen Tile, Porcelain Tile, Spa and Pool Tile
---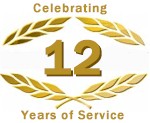 Floorsbay
571-207-5050

8 miles from poolesville, MD
---
---
Major Ceramic/Porcelain Brands:
Ceramic Tile Trends, Florida Tile, Mannington Porcelain Tile, Happy Floors Tile, Marazzi Tile USA
Tile Flooring Products:
Bathroom Tile, Ceramic Tile, Kitchen Tile, Porcelain Tile

---
Elegant Carpet & Flooring
Elegant Carpet & Flooring
21770 Beaumeade Circle
Ashburn
,
VA
20147
703-724-4440

8 miles from poolesville, MD
---
---
Major Ceramic/Porcelain Brands:
Florida Tile
Tile Flooring Products:
Bathroom Tile, Ceramic Tile, Kitchen Tile
---
Floor & Design
Floor & Design
20020 Ashbrook Commons Plaza
Ashburn
,
VA
20147
703-726-9699

8 miles from poolesville, MD
---
---
Major Ceramic/Porcelain Brands:
American Olean® Tile, Florim USA Tile, Marazzi Tile USA, Florida Tile, Daltile® Tile
Tile Flooring Products:
Bathroom Tile, Ceramic Tile, Decorative Tile, Kitchen Tile, Mosaic Tile, Mosaic Tile (glass), Mosaic Tile (glazed), Porcelain Tile, Spa and Pool Tile
---

Quality Carpet One of Ashburn
Quality Carpet One of Ashburn
44031 Ashburn Shopping Plaza
Ashburn
,
VA
20147
703-726-0996

8 miles from poolesville, MD
---
---
Major Ceramic/Porcelain Brands:
Florida Tile
Tile Flooring Products:
Bathroom Tile, Ceramic Tile, Kitchen Tile
---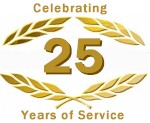 Carpet Deco Inc
Carpet Deco Inc
20691 Ashburn Road
Ashburn
,
VA
20147
571-223-2004

8 miles from poolesville, MD
---
---
Major Ceramic/Porcelain Brands:
Florida Tile
Tile Flooring Products:
Bathroom Tile, Ceramic Tile, Kitchen Tile
---

Abbey Design Center
Abbey Design Center
21465 Price Cascades Plaza
Sterling
,
VA
20164
703-454-5536

8 miles from poolesville, MD
---
---
Major Ceramic/Porcelain Brands:
Daltile® Tile
---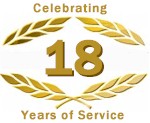 Floors & Kitchens Of Loudoun
Floors & Kitchens Of Loudoun
521 B East Market Street
Leesburg
,
VA
20164
703-777-5666

8 miles from poolesville, MD
---
---
Major Ceramic/Porcelain Brands:
Florida Tile
Tile Flooring Products:
Bathroom Tile, Ceramic Tile, Kitchen Tile
---
Carpet USA
Carpet USA
46960 Cedar Lake Plaza
Sterling
,
VA
20164
703-444-8300

8 miles from poolesville, MD
---
---
Major Ceramic/Porcelain Brands:
Florida Tile
Tile Flooring Products:
Bathroom Tile, Ceramic Tile, Kitchen Tile
---