Tile Flooring Dealers:
Westfield, Easton, Presque Isle, Mars Hill
See all of the flooring stores near Westfield ME that will assist you in selecting the perfect tile flooring! Most store are full service dealers that carry all types of flooring. You can also determine if each store in offers tile flooring installation, repair and cleaning! Our selection of ceramic tile flooring offers the perfect combination of beauty, maintenance and durability. With hundreds of unique colors and patterns, you are sure to find the perfect look to coordinate with your decor.

Hutchings Flooring
Hutchings Flooring
244 Centerline Road
Presque Isle
,
ME
04769
207-768-8851

5 miles from westfield, ME
---
---
Major Ceramic/Porcelain Brands:
InterCeramic® USA Tile, Marazzi Tile USA, Emilceramica, Avaire Floors , American Olean® Tile, Crossville Porcelain Tile
Tile Flooring Products:
Bathroom Tile, Ceramic Tile, Countertop Tile, Decorative Tile, Kitchen Tile, Mosaic Tile (glass), Mosaic Tile (glazed), Porcelain Tile, Spa and Pool Tile, Tile Trims, Wall Tile (glazed), Wall Tile (unglazed)

---

Sullivans Floor Covering
Sullivans Floor Covering
1140 Presque Isle Road
Caribou
,
ME
04736
207-498-2222

17 miles from westfield, ME
---
---
Major Ceramic/Porcelain Brands:
InterCeramic® USA Tile, Marazzi Tile USA, Emilceramica, Avaire Floors , American Olean® Tile, Crossville Porcelain Tile
Tile Flooring Products:
Bathroom Tile, Ceramic Tile, Countertop Tile, Decorative Tile, Floor Tile (glazed), Kitchen Tile, Mosaic Tile (glass), Mosaic Tile (glazed), Porcelain Tile, Spa and Pool Tile, Tile Trims, Wall Tile (glazed), Wall Tile (unglazed)

---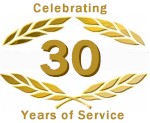 Furniture & Floors North
Furniture & Floors North
45 Access Road
Houlton
,
ME
04730
207-532-4157

33 miles from westfield, ME
---
---
Major Ceramic/Porcelain Brands:
InterCeramic® USA Tile, American Olean® Tile
Tile Flooring Products:
Bathroom Tile, Ceramic Tile, Countertop Tile, Decorative Tile, Kitchen Tile, Mosaic Tile (glass), Mosaic Tile (glazed), Porcelain Tile, Spa and Pool Tile, Tile Trims, Wall Tile (glazed), Wall Tile (unglazed)
---
---
Narrow Your Focus for a Particular Brand of Ceramic/Porcelain
---
Narrow Your Focus for a Particular Product Type of Ceramic/Porcelain