Wood Flooring Dealers:
Orono, Argyle Twp, Indian Island, Old Town
See all of the flooring stores near Orono ME that will assist you in selecting the perfect wood flooring! Most store are full service dealers that carry all types of flooring. You can also determine if each store in offers wood flooring installation, repair and cleaning! Our selection of wood flooring offers the perfect combination of beauty, maintenance and durability. With hundreds of unique colors and patterns, you are sure to find the perfect look to coordinate with your decor.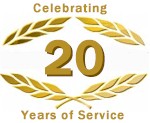 Expert Flooring
Expert Flooring
17 Airport Road
Old Town
,
ME
04468
207-827-4700

1 miles from orono, ME
---
---
Major Wood Flooring Brands:
Shaw Hardwoods Flooring, Lauzon Hardwood Flooring, WECork Flooring, Bruce Hardwood Flooring
Wood Flooring Products:
Bamboo Flooring, Engineered Plank Flooring, Engineered Wood Flooring, Prefinished Solid Plank, Solid Plank Flooring, Wood Flooring

---
VL Walton's Carpet Sales
VL Walton's Carpet Sales
556 Hammond Street
Bangor
,
ME
04401
207-945-6911

7 miles from orono, ME
---
---
Major Wood Flooring Brands:
Shaw Hardwoods Flooring, Mannington Hardwood Flooring, Robbins Hardwood Flooring
Wood Flooring Products:
Engineered Plank Flooring, Engineered Wood Flooring, Solid Plank Flooring, Wood Flooring

---

Carpet One of Bangor
Carpet One of Bangor
42 Gilman Road
Bangor
,
ME
04401
207-942-7399

7 miles from orono, ME
---
---
Wood Flooring Products:
Engineered Plank Flooring, Prefinished Solid Plank, Wood Flooring
---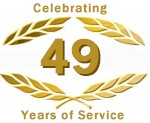 Paul G White Tile Company
Paul G White Tile Company
1222 Hammond Street
Bangor
,
ME
04401
207--947-6469

7 miles from orono, ME
---
---
Major Wood Flooring Brands:
Shaw Hardwoods Flooring, WECork Flooring, Harris Wood® Floors, Kährs Hardwood Flooring, Hartco® Wood Flooring, Mannington Hardwood Flooring, Bruce Hardwood Flooring, Lauzon Hardwood Flooring, Expanko Cork Flooring, Natural CORK® Flooring, Wicanders® Cork Flooring, Scandian Wood Floors, Teragren Bamboo Flooring, ARK Floors , Wellmade Bamboo Floors, Capri Cork Flooring
Wood Flooring Products:
Bamboo Flooring, Cork Flooring, Engineered Plank Flooring, Prefinished Solid Plank, Wood Flooring
---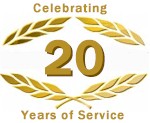 Expert Flooring Contractors
Expert Flooring Contractors
4 Union Street
Bangor
,
ME
04401
207-942-4447

7 miles from orono, ME
---
---
Wood Flooring Products:
Engineered Plank Flooring, Prefinished Solid Plank, Wood Flooring
---
Ellsworth Builders Supply
Ellsworth Builders Supply
261 State Street
Ellsworth
,
ME
04605
207-667-4974

27 miles from orono, ME
---
---
Major Wood Flooring Brands:
Somerset Hardwood Flooring, Trout River Wood Flooring
Wood Flooring Products:
Engineered Plank Flooring, Prefinished Solid Plank, Wide Plank Flooring, Wood Flooring

---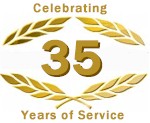 The Family Floor Store
The Family Floor Store
143 Oak Street
Ellsworth
,
ME
04605
207-667-9391

27 miles from orono, ME
---
---
Major Wood Flooring Brands:
Anderson® Hardwood Floors, Lauzon Hardwood Flooring, Hartco® Wood Flooring, Preverco Hardwood Floors, Shaw Hardwoods Flooring, Bruce Hardwood Flooring, WECork Flooring, Mannington Hardwood Flooring, Natural CORK® Flooring, Mirage Hardwood Floors, Mohawk Hardwood Flooring, Scandian Wood Floors, Teragren Bamboo Flooring, Somerset Hardwood Flooring, Navarre Oil Finished Hardwoods, Wicanders® Cork Flooring
Wood Flooring Products:
Bamboo Flooring, Borders and Accents, Cork Flooring, Engineered Plank Flooring, Engineered Wood Flooring, Prefinished Solid Plank, Solid Plank Flooring, Wide Plank Flooring, Wood Flooring
---
Trenton Flooring & Furniture
Trenton Flooring & Furniture
1211 Bar Harbor Road
Trenton
,
ME
04605
207-667-5022

27 miles from orono, ME
---
---
Major Wood Flooring Brands:
Shaw Hardwoods Flooring, Mohawk Hardwood Flooring, Natural CORK® Flooring, Armstrong Hardwood Flooring, Natural BAMBOO® Flooring, Bruce Hardwood Flooring
Wood Flooring Products:
Bamboo Flooring, Cork Flooring, Distressed Wood Flooring, Hardwood Flooring, Wood Flooring
---
---
Narrow Your Focus for a Particular Brand of Wood Flooring
---
Narrow Your Focus for a Particular Product Type of Wood Flooring