Laminate Flooring Dealers:
Brownfield, South Waterford, Harrison, Stoneham
See all of the flooring stores near North_waterford ME that will assist you in selecting the perfect laminate flooring! Most store are full service dealers that carry all types of flooring. You can also determine if each store in offers laminate flooring installation, repair and cleaning! Our selection of laminate flooring offers the perfect combination of beauty, maintenance and durability. With hundreds of unique colors and patterns, you are sure to find the perfect look to coordinate with your decor.
Ken & Thom's Floor Covering Inc
Ken & Thom's Floor Covering Inc
27 Paris Street
Norway
,
ME
04268
207-743-7293

9 miles from north waterford, ME
---
---
Major Laminate Flooring Brands:
{Laminate Flooring

---
Norway Color Center
Norway Color Center
250 Main Street
Norway
,
ME
04268
207-743-8412

9 miles from north waterford, ME
---
---
Major Laminate Flooring Brands:
Tarkett Laminate Flooring
---
McHattons Floor Covering
McHattons Floor Covering
13 Portland Road
Bridgton
,
ME
04009
207-647-8980

10 miles from north waterford, ME
---
---
Laminate Flooring Products:
Laminate Flooring Planks, Laminate Flooring Tile
---

Bolster's Decorating Center
Bolster's Decorating Center
9 Market Square
South Paris
,
ME
04281
207-743-9202

10 miles from north waterford, ME
---
---
Major Laminate Flooring Brands:
Armstrong Laminate Flooring, Lamett® Laminate Flooring, Fausfloor® Laminate Flooring, Bruce Laminate Flooring, Tarkett Laminate Flooring
Laminate Flooring Products:
Laminate Flooring

---
Milford Flooring
Milford Flooring
176 Nh Route 16 & 302
Intervale
,
NH
03845
603-356-6031

22 miles from north waterford, ME
---
---
Major Laminate Flooring Brands:
Armstrong Laminate Flooring, Tarkett Laminate Flooring, Quick Step Laminate Flooring, Bruce Laminate Flooring, Fausfloor® Laminate Flooring, Mannington Laminate Flooring, Pergo® Laminate Flooring, Robina Laminate Flooring
Laminate Flooring Products:
Laminate Flooring, Laminate Flooring Blocks, Laminate Flooring Planks, Laminate Flooring Tile
---
Chick Lumber Inc
Chick Lumber Inc
68 North-South Road
North Conway
,
NH
03860
603-356-6371

23 miles from north waterford, ME
---
---
Major Laminate Flooring Brands:
Shaw Laminate Flooring, Armstrong Laminate Flooring
Laminate Flooring Products:
Laminate Flooring, Laminate Flooring Planks

---
Miller Flooring
Miller Flooring
1528a Roosevelt Trail
Raymond
,
ME
04071
207-655-2949

24 miles from north waterford, ME
---
---
Major Laminate Flooring Brands:
Tarkett Laminate Flooring, Quick Step Laminate Flooring
---
Hammond Lumber
Hammond Lumber
282 Poland Road
Auburn
,
ME
04210
207-784-4003

25 miles from north waterford, ME
---
---
Major Laminate Flooring Brands:
Tarkett Laminate Flooring
---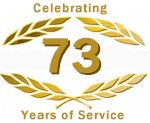 Pineland Carpets
Pineland Carpets
279 Washington Street South
Auburn
,
ME
04210
207-784-1511

25 miles from north waterford, ME
The Color Works
The Color Works
30 Glen Road
Gorham
,
NH
03581
603-466-9825

27 miles from north waterford, ME
---
---
Major Laminate Flooring Brands:
Tarkett Laminate Flooring
---
Sherm Arnold's Flooring & Kitchen
Sherm Arnold's Flooring & Kitchen
550 Lisbon Street
Lewiston
,
ME
04243
207-782-0831

28 miles from north waterford, ME
---
---
Major Laminate Flooring Brands:
Tarkett Laminate Flooring
---
---
Narrow Your Focus for a Particular Brand of Laminate Flooring
---
Narrow Your Focus for a Particular Product Type of Laminate Flooring