Laminate Flooring Dealers:
Wells, Ogunquit, Kennebunk, North Berwick
See all of the flooring stores near Moody ME that will assist you in selecting the perfect laminate flooring! Most store are full service dealers that carry all types of flooring. You can also determine if each store in offers laminate flooring installation, repair and cleaning! Our selection of laminate flooring offers the perfect combination of beauty, maintenance and durability. With hundreds of unique colors and patterns, you are sure to find the perfect look to coordinate with your decor.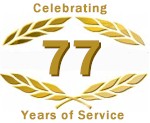 Howes Highway Floor Store
Howes Highway Floor Store
Route 1 North
Wells
,
ME
04090
207-646-2071

2 miles from moody, ME
---
---
Major Laminate Flooring Brands:
BerryAlloc Laminate Flooring, Shaw Laminate Flooring, Armstrong Laminate Flooring, Mannington Laminate Flooring
Laminate Flooring Products:
Laminate Flooring, Laminate Flooring Planks
---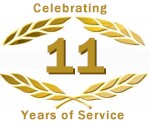 Route One Carpet & Decorating Corp
Route One Carpet & Decorating Corp
1479 Portland Road
Arundel
,
ME
04046
207-985-4733

8 miles from moody, ME
---
---
Major Laminate Flooring Brands:
Mannington Laminate Flooring, Armstrong Laminate Flooring
Laminate Flooring Products:
Laminate Flooring

---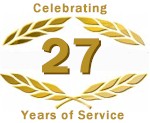 Sanford Flooring
Sanford Flooring
1209 Main Street
Sanford
,
ME
04073
207-324-3643

11 miles from moody, ME
---
---
Major Laminate Flooring Brands:
Armstrong Laminate Flooring, Mannington Laminate Flooring, Swiss Krono
Laminate Flooring Products:
Laminate Flooring
---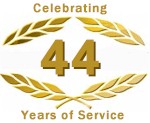 Ben's Flooring
Ben's Flooring
572 Elm Street
Biddeford
,
ME
04005
207-284-7013

12 miles from moody, ME
---
---
Major Laminate Flooring Brands:
Shaw Laminate Flooring, BerryAlloc Laminate Flooring, Mannington Laminate Flooring, Quick Step Laminate Flooring, Armstrong Laminate Flooring, American Concepts Laminate Flooring, Tarkett Laminate Flooring
Laminate Flooring Products:
Laminate Flooring, Laminate Flooring Planks, Laminate Flooring Tile
---
Quality Prefinished
Quality Prefinished
10 Pomerleau Street
Biddeford
,
ME
04005
207-286-3577

12 miles from moody, ME
---
---
Laminate Flooring Products:
Laminate Flooring Planks, Laminate Flooring Tile
---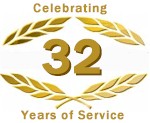 Devoe Color and Design Center
Devoe Color and Design Center
561 Elm Street
Biddeford
,
ME
04005
207-284-6216

12 miles from moody, ME
---
---
Major Laminate Flooring Brands:
Shaw Laminate Flooring, Mannington Laminate Flooring, Armstrong Laminate Flooring, Quick Step Laminate Flooring
Laminate Flooring Products:
Laminate Flooring, Laminate Flooring Planks
---
Somersworth Floor & Window
Somersworth Floor & Window
224a Route 108
Somersworth
,
MA
03878
603-692-6480

14 miles from moody, ME
---
---
Major Laminate Flooring Brands:
Shaw Laminate Flooring, Mannington Laminate Flooring, Wilsonart® Laminate Flooring, Armstrong Laminate Flooring, Quick Step Laminate Flooring, Bruce Laminate Flooring
Laminate Flooring Products:
Laminate Flooring, Laminate Flooring Planks
---
Tri City Flooring
Tri City Flooring
62 Market Street
Somersworth
,
NH
03878
603-692-2220

14 miles from moody, ME
---
---
Major Laminate Flooring Brands:
Tarkett Laminate Flooring
---
Carpet Town
Carpet Town
778 Portland Road Route1
Saco
,
ME
04072
207-282-3100

15 miles from moody, ME
---
---
Laminate Flooring Products:
Laminate Flooring Planks, Laminate Flooring Tile
---
Seacoast Flooring
Seacoast Flooring
778 Portland Road
Saco
,
ME
04072
207-283-4400

15 miles from moody, ME
---
---
Major Laminate Flooring Brands:
Tarkett Laminate Flooring, Quick Step Laminate Flooring, Mannington Laminate Flooring
Laminate Flooring Products:
Laminate Flooring
---
---
---
Major Laminate Flooring Brands:
Tarkett Laminate Flooring
---
---
Narrow Your Focus for a Particular Brand of Laminate Flooring
---
Narrow Your Focus for a Particular Product Type of Laminate Flooring