Wood Flooring Dealers:
Mammoth Cave, Ollie, Bee Spring, Kyrock
See all of the flooring stores near Mammoth Cave KY that will assist you in selecting the perfect wood flooring! Most store are full service dealers that carry all types of flooring. You can also determine if each store in offers wood flooring installation, repair and cleaning! Our selection of wood flooring offers the perfect combination of beauty, maintenance and durability. With hundreds of unique colors and patterns, you are sure to find the perfect look to coordinate with your decor.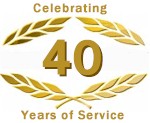 Fleener's Home Planning Inc
Fleener's Home Planning Inc
201 North Main Street
Leitchfield
,
KY
42754
270-259-3271

14 miles from mammoth cave, KY
---
---
Major Wood Flooring Brands:
Mannington Hardwood Flooring, Shaw Hardwoods Flooring, Somerset Hardwood Flooring, Bruce Hardwood Flooring, BerryAlloc Parquet Flooring, Capella™ Hardwood Floors, LM Hardwood Flooring, NobleHouse Floors, Harris Wood® Floors, Scandian Wood Floors, Mohawk Hardwood Flooring
Wood Flooring Products:
Engineered Plank Flooring, Engineered Wood Flooring, Prefinished Solid Plank, Solid Plank Flooring, Wide Plank Flooring, Wood Flooring
---
Richardson's Carpet & Furniture
Richardson's Carpet & Furniture
2832 South Dixie Highway
Rowletts
,
Ky.
42765
270-524-1995

15 miles from mammoth cave, KY
---
---
Wood Flooring Products:
Engineered Plank Flooring, Prefinished Solid Plank, Wood Flooring
---
Richardson & Sons Carpet
Richardson & Sons Carpet
2832 South Dixie Highway
Rowletts
,
KY
42765
270-524-1985

15 miles from mammoth cave, KY
---
---
Major Wood Flooring Brands:
Shaw Hardwoods Flooring, Mohawk Hardwood Flooring, Bruce Hardwood Flooring
Wood Flooring Products:
Acrylic Impregnated, Borders and Accents, Corners and Inlays, Crests and Medallions, Engineered Longstrip, Engineered Plank Flooring, Engineered Wood Flooring, Parquet Flooring, Prefinished Engineered Parquet, Prefinished Engineered Plank, Prefinished Strip Flooring, Wood Flooring
---
Shop At Home Carpets
Shop At Home Carpets
2731 Pioneer Drive
Bowling Green
,
KY
42101
270-796-8136

23 miles from mammoth cave, KY
---
---
Major Wood Flooring Brands:
Bruce Hardwood Flooring
Wood Flooring Products:
Acrylic Impregnated, Engineered Plank Flooring, Engineered Wood Flooring, Parquet Flooring, Prefinished Engineered Parquet, Wood Flooring
---
Parrish's Carpet Inc
Parrish's Carpet Inc
560 Reynolds Road
Glasgow
,
KY
42141
270-651-8058

26 miles from mammoth cave, KY
---
---
Wood Flooring Products:
Engineered Plank Flooring, Prefinished Solid Plank, Wood Flooring
---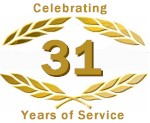 Cooper's Shop At Home Carpets
Cooper's Shop At Home Carpets
2210 Beaver Dam Road
Morgantown
,
KY
42261
270-526-5960

26 miles from mammoth cave, KY
---
---
Major Wood Flooring Brands:
Mannington Hardwood Flooring, Bruce Hardwood Flooring, Harris Wood® Floors
Wood Flooring Products:
Engineered Plank Flooring, Wood Flooring

---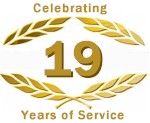 Deweese Carpet & Floor Covering
Deweese Carpet & Floor Covering
5851 Scottsville Road
Bowling Green
,
KY
42104
270-846-1201

27 miles from mammoth cave, KY
---
---
Major Wood Flooring Brands:
Shaw Hardwoods Flooring, Anderson® EnCore Plus®, Mohawk Hardwood Flooring, Mannington Hardwood Flooring, Natural CORK® Flooring
Wood Flooring Products:
Cork Flooring, Engineered Plank Flooring, Engineered Wood Flooring, Solid Plank Flooring, Wood Flooring

---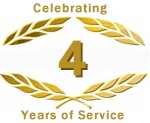 Carpet Place of Bowling Green Inc
Carpet Place of Bowling Green Inc
508 Dishman Lane
Bowling Green
,
KY
42104
270-781-0715

27 miles from mammoth cave, KY
---
---
Major Wood Flooring Brands:
Bruce Hardwood Flooring, Anderson® Hardwood Floors, US Floors Cork, Harris Wood® Floors
Wood Flooring Products:
Acrylic Impregnated, Bamboo Flooring, Borders and Accents, Cork Flooring, Custom Wood Floors, Engineered Longstrip, Engineered Parquet, Engineered Plank Flooring, Engineered Wood Flooring, Exotic Hardwood Flooring, Hand Scraped Wood Floors, Hardwood Plank Flooring, Hardwood Strip Flooring, Prefinished Engineered Plank, Prefinished Solid Parquet, Prefinished Solid Plank, Prefinished Strip Flooring, Random Width Plank, Solid Plank Flooring, Trims and Moldings, Wide Plank Flooring, Wood Flooring, Wood Tile
---
---
Learn More:
Flooring
:
Area Rugs
:
Carpeting
:
Laminate Flooring
:
Vinyl / Resilient Flooring
:
Wood Flooring
: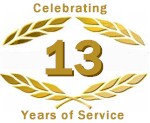 Hodgenville Paint & Flooring
Hodgenville Paint & Flooring
109 B Lincoln Drive
Hodgenville
,
KY
42748
270-358-0048

32 miles from mammoth cave, KY
---
---
Major Wood Flooring Brands:
Shaw Hardwoods Flooring, Scandian Wood Floors, Natural CORK® Flooring, Somerset Hardwood Flooring, Zickgraf Hardwood Flooring, Bruce Hardwood Flooring, Mohawk Hardwood Flooring, Bella Cera Hardwood Floors, QU-Cork Flooring, Armstrong Hardwood Flooring
Wood Flooring Products:
Cork Flooring, Distressed Wood Flooring, Engineered Wood Flooring, Hardwood Flooring, Parquet Flooring, Parquet Flooring, Solid Plank Flooring, Wide Plank Flooring, Wood Flooring
---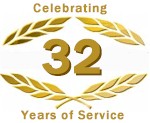 Colonial Interiors Paint & Floor Covering
Colonial Interiors Paint & Floor Covering
1005 North Mulberry Street
Elizabethtown
,
KY
42702
270-737-1540

33 miles from mammoth cave, KY
---
---
Major Wood Flooring Brands:
Mohawk Hardwood Flooring, Somerset Hardwood Flooring, Bruce Hardwood Flooring, Shaw Hardwoods Flooring, BerryAlloc Parquet Flooring
Wood Flooring Products:
Engineered Longstrip, Engineered Wood Flooring, Exotic Hardwood Flooring, Prefinished Engineered Parquet, Prefinished Strip Flooring, Trims and Moldings, Wide Plank Flooring, Wood Flooring
---
Corvin's Floorcoverings
Corvin's Floorcoverings
6727 North Dixie Highway
Elizabethtown
,
KY
42701
270-737-5798

34 miles from mammoth cave, KY
---
---
Major Wood Flooring Brands:
Mannington Hardwood Flooring, Hartco® Wood Flooring, Shaw Hardwoods Flooring, Robbins Hardwood Flooring, Bruce Hardwood Flooring, Somerset Hardwood Flooring, Kährs Hardwood Flooring, Harris Wood® Floors
Wood Flooring Products:
Engineered Plank Flooring, Engineered Wood Flooring, Prefinished Solid Plank, Solid Plank Flooring, Wide Plank Flooring, Wood Flooring
---
---
Narrow Your Focus for a Particular Brand of Wood Flooring
---
Narrow Your Focus for a Particular Product Type of Wood Flooring