Wood Flooring Dealers:
Burlington, Rabbit Hash, Hebron, Petersburg
See all of the flooring stores near Burlington KY that will assist you in selecting the perfect wood flooring! Most store are full service dealers that carry all types of flooring. You can also determine if each store in offers wood flooring installation, repair and cleaning! Our selection of wood flooring offers the perfect combination of beauty, maintenance and durability. With hundreds of unique colors and patterns, you are sure to find the perfect look to coordinate with your decor.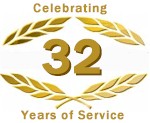 Huff Floorcovering Inc
Huff Floorcovering Inc
1878 Petersburg Road
Hebron
,
Ky
41048
859-689-7053

4 miles from burlington, KY
---
---
Major Wood Flooring Brands:
HomerWood™ Flooring, Lauzon Hardwood Flooring, Appalachian Flooring , Mullican Hardwood Flooring, Mohawk Hardwood Flooring, Somerset Hardwood Flooring, Armstrong Hardwood Flooring, Bella Cera Hardwood Floors, Grandforest Hardwood Floors
Wood Flooring Products:
Distressed Wood Flooring, Engineered Plank Flooring, Exotic Hardwood Flooring, Hand Scraped Wood Floors, Hardwood Flooring, Parquet Flooring, Parquet Flooring, Prefinished Engineered Plank, Prefinished Solid Plank, Solid Plank Flooring, Unfinished Engineered Plank, Unfinished Solid Plank, Wide Plank Flooring, Wood Flooring
---
McSwain Carpets & Floors
McSwain Carpets & Floors
7931 Mall Road
Florence
,
KY
41042
859-298-3861

6 miles from burlington, KY
---
---
Major Wood Flooring Brands:
Shaw Hardwoods Flooring
Wood Flooring Products:
Borders and Accents, Corners and Inlays, Crests and Medallions, Engineered Longstrip, Prefinished Engineered Parquet, Prefinished Engineered Plank, Prefinished Strip Flooring, Wood Flooring
---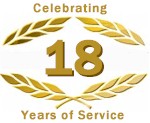 All About Floors
All About Floors
330 Weaver Road
Florence
,
KY
41042
859-283-5556

6 miles from burlington, KY
---
---
Major Wood Flooring Brands:
Somerset Hardwood Flooring
Wood Flooring Products:
Wide Plank Flooring

---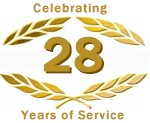 Patrick's Flooring Showcase
Patrick's Flooring Showcase
7505 Dixie Highway
Florence
,
KY
41042
859-342-0700

6 miles from burlington, KY
---
---
Major Wood Flooring Brands:
Kährs Hardwood Flooring, HomerWood™ Flooring, QU-Cork Flooring, Wicanders® Cork Flooring, IndusParquet Exotic Hardwood Floors, Armstrong Hardwood Flooring, Somerset Hardwood Flooring, Lauzon Hardwood Flooring, Robbins Hardwood Flooring, Anderson® Hardwood Floors, WECork Flooring, Mirage Hardwood Floors, Bruce Hardwood Flooring, Bella Cera Hardwood Floors
Wood Flooring Products:
Acrylic Impregnated, Borders and Accents, Cork Plank Flooring, Cork Sheet Goods, Cork Tile Flooring, Corners and Inlays, Crests and Medallions, Distressed Wood Flooring, Engineered Longstrip, Engineered Plank Flooring, Engineered Wood Flooring, Exotic Hardwood Flooring, Hand Scraped Wood Floors, Hardwood Flooring, Hardwood Strip Flooring, Parquet Flooring, Prefinished Engineered Parquet, Prefinished Engineered Plank, Prefinished Solid Parquet, Prefinished Solid Plank, Prefinished Strip Flooring, Trims and Moldings, Unfinished Engineered Parquet, Unfinished Engineered Plank, Unfinished Solid Parquet, Unfinished Solid Plank, Unfinished Strip Flooring, Wide Plank Flooring, Wood Flooring
---
Dalton Georgia Carpet Outlets
Dalton Georgia Carpet Outlets
7931 Dream Street
Florence
,
KY
41042
859-283-1441

6 miles from burlington, KY
---
---
Major Wood Flooring Brands:
Mannington Hardwood Flooring, Bruce Hardwood Flooring, Mullican Hardwood Flooring, Mohawk Hardwood Flooring, Armstrong Hardwood Flooring
Wood Flooring Products:
Distressed Wood Flooring, Engineered Plank Flooring, Hardwood Flooring, Wood Flooring
---
Carter Lumber
Carter Lumber
10060 US Highway 25
Florence
,
KY
41042
859-371-8363

6 miles from burlington, KY
---
---
Wood Flooring Products:
Engineered Plank Flooring, Prefinished Solid Plank, Wood Flooring
---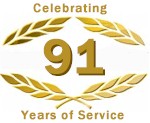 Schoch Tile & Carpet Inc
Schoch Tile & Carpet Inc
5282 Crookshank Road
Cincinnati
,
OH
45238
513-922-3466

9 miles from burlington, KY
---
---
Major Wood Flooring Brands:
Mirage Hardwood Floors, Bruce Hardwood Flooring, Armstrong Hardwood Flooring, Teragren Bamboo Flooring, DuChateau Hardwood Floors, Bella Cera Hardwood Floors, IndusParquet Exotic Hardwood Floors, Wellmade Bamboo Floors, WECork Flooring, Hartco® Wood Flooring, Robbins Hardwood Flooring, Anderson® Hardwood Floors, Kährs Hardwood Flooring, Lauzon Hardwood Flooring, Wicanders® Cork Flooring
Wood Flooring Products:
Engineered Plank Flooring, Prefinished Solid Plank, Wood Flooring
---
Delhi Floors & More
Delhi Floors & More
406 Greenwell Avenue
Cincinnati
,
OH
45238
513-922-2700

9 miles from burlington, KY
---
---
Major Wood Flooring Brands:
Armstrong Hardwood Flooring, Bella Cera Hardwood Floors, Bruce Hardwood Flooring
Wood Flooring Products:
Distressed Wood Flooring, Hardwood Flooring, Parquet Flooring, Wood Flooring
---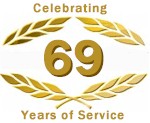 Floors By Valvano
Floors By Valvano
4807 Delhi Pike
Cincinnati
,
OH
45238
513-244-2842

9 miles from burlington, KY
---
---
Major Wood Flooring Brands:
Bruce Hardwood Flooring, Bella Cera Hardwood Floors
Wood Flooring Products:
Bamboo Flooring, Borders and Accents, Cork Flooring, Cork Plank Flooring, Cork Sheet Goods, Cork Tile Flooring, Corners and Inlays, Crests and Medallions, Custom Wood Floors, Distressed Wood Flooring, Engineered Longstrip, Engineered Parquet, Engineered Plank Flooring, Engineered Wood Flooring, Exotic Hardwood Flooring, Hand Scraped Wood Floors, Hardwood Flooring, Hardwood Plank Flooring, Hardwood Strip Flooring, Parquet Flooring, Prefinished Engineered Parquet, Prefinished Engineered Plank, Prefinished Solid Parquet, Prefinished Solid Plank, Prefinished Strip Flooring, Random Width Plank, Solid Plank Flooring, Specialty Wood Flooring, Trims and Moldings, Unfinished Engineered Parquet, Unfinished Engineered Plank, Unfinished Solid Parquet, Unfinished Solid Plank, Unfinished Strip Flooring, Vinyl Bonded, Wide Plank Flooring, Wood Decking, Wood Flooring, Wood Flooring Accessories, Wood Tile
---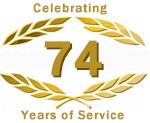 Home Furniture Co., Inc. (Flooring Center)
Home Furniture Co., Inc. (Flooring Center)
20 East Center Street
Lawrenceburg
,
IN
47025
812-537-0619

10 miles from burlington, KY
---
---
Major Wood Flooring Brands:
Mannington Hardwood Flooring
Wood Flooring Products:
Engineered Plank Flooring, Wood Flooring

---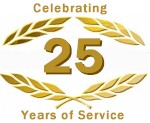 Carpets Direct
Carpets Direct
194 North Main Street
Walton
,
KY
41094
859-485-1414

11 miles from burlington, KY
---
---
Major Wood Flooring Brands:
Somerset Hardwood Flooring, Bruce Hardwood Flooring
Wood Flooring Products:
Acrylic Impregnated, Engineered Plank Flooring, Engineered Wood Flooring, Hand Scraped Wood Floors, Parquet Flooring, Prefinished Engineered Parquet, Prefinished Engineered Plank, Prefinished Solid Plank, Prefinished Strip Flooring, Wide Plank Flooring, Wood Flooring
---