Tile Flooring Dealers:
Eastborough, Park City, Kechi, Bel Aire
See all of the flooring stores near Wichita KS that will assist you in selecting the perfect tile flooring! Most store are full service dealers that carry all types of flooring. You can also determine if each store in offers tile flooring installation, repair and cleaning! Our selection of ceramic tile flooring offers the perfect combination of beauty, maintenance and durability. With hundreds of unique colors and patterns, you are sure to find the perfect look to coordinate with your decor.
The Decor Center Inc
The Decor Center Inc
801 West 2nd
Wichita
,
KS
67203
316-264-7500

1 miles from wichita, KS
---
---
Major Ceramic/Porcelain Brands:
Daltile® Tile
Tile Flooring Products:
Bathroom Tile, Ceramic Tile, Kitchen Tile, Mosaic Tile (glass), Porcelain Tile
---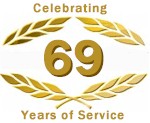 Harry Street Carpets
Harry Street Carpets
211 West Harry Street
Wichita
,
KS
67213
316-262-7715

1 miles from wichita, KS
---
---
Major Ceramic/Porcelain Brands:
Shaw Tile Flooring, LAUFEN Tile, Mannington Porcelain Tile
Tile Flooring Products:
Bathroom Tile, Decorative Tile, Kitchen Tile, Porcelain Tile

---

Design Network Colortile
Design Network Colortile
1927 South West Street
Wichita
,
KS
67213
316-722-5050

1 miles from wichita, KS
---
---
Major Ceramic/Porcelain Brands:
Daltile® Tile, American Olean® Tile, Mannington Porcelain Tile, Mohawk Ceramic Tile, Porcelanosa® Tile, Crossville Porcelain Tile, Marazzi Tile USA
Tile Flooring Products:
Bathroom Tile, Ceramic Tile, Kitchen Tile, Mosaic Tile (glass), Porcelain Tile, Spa and Pool Tile
---

Bell Abbey Carpet
Bell Abbey Carpet
801 West Douglas
Wichita
,
KS
67213
316-265-9629

1 miles from wichita, KS
---
---
Major Ceramic/Porcelain Brands:
Crossville Porcelain Tile, Daltile® Tile
Tile Flooring Products:
Bathroom Tile, Ceramic Tile, Floor Tile (glazed), Kitchen Tile, Mosaic Tile (glass), Porcelain Tile, Spa and Pool Tile
---
United Flooring Mills
United Flooring Mills
2010 South Edwards
Whichita
,
KS
67213
316-264-6388

1 miles from wichita, KS
---
---
Major Ceramic/Porcelain Brands:
Daltile® Tile
Tile Flooring Products:
Bathroom Tile, Ceramic Tile, Kitchen Tile, Mosaic Tile (glass), Porcelain Tile
---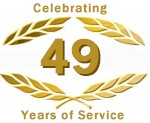 Jabara Carpet Outlet Inc
Jabara Carpet Outlet Inc
1816 North Broadway Street
Wichita
,
KS
67214
316-267-2512

2 miles from wichita, KS
---
---
Major Ceramic/Porcelain Brands:
Florida Tile, Marazzi Tile USA, Mannington Porcelain Tile, Daltile® Tile
Tile Flooring Products:
Bathroom Tile, Borders and Medallions, Ceramic Tile, Decorative Tile, Floor Tile (glazed), Kitchen Tile, Mosaic Tile, Mosaic Tile (glass), Mosaic Tile (glazed), Porcelain Tile, Spa and Pool Tile

---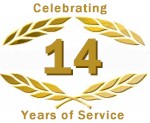 Designers Expo
Designers Expo
1409 East Douglas
Wichita
,
KS
67211
316-267-1982

2 miles from wichita, KS
---
Saturday: 9:00 AM to 1:00 PM
---
Major Ceramic/Porcelain Brands:
Daltile® Tile
Tile Flooring Products:
Bathroom Tile, Borders and Medallions, Ceramic Tile, Decorative Tile, Floor Tile (glazed), Kitchen Tile, Mosaic Tile, Mosaic Tile (glass), Mosaic Tile (glazed), Porcelain Tile, Spa and Pool Tile
---
Direct Buy Of Wichita
Direct Buy Of Wichita
650 North Carriage Parkway
Wichita
,
KS
67208
316-425-6200

4 miles from wichita, KS
---
---
Major Ceramic/Porcelain Brands:
Daltile® Tile
Tile Flooring Products:
Bathroom Tile, Ceramic Tile, Kitchen Tile, Mosaic Tile (glass), Porcelain Tile, Spa and Pool Tile
---
Kitchens By Mueller
Kitchens By Mueller
5717 East 17th Street North
Wichita
,
KS
67208
316-250-9300

4 miles from wichita, KS
---
---
Major Ceramic/Porcelain Brands:
Daltile® Tile
Tile Flooring Products:
Bathroom Tile, Ceramic Tile, Kitchen Tile, Mosaic Tile (glass), Porcelain Tile
---
Kansas Carpet & Tile Inc
Kansas Carpet & Tile Inc
2411 South Leonine
Wichita
,
KS
67217
316-942-2111

4 miles from wichita, KS
---
---
Major Ceramic/Porcelain Brands:
Florida Tile, Daltile® Tile
Tile Flooring Products:
Bathroom Tile, Borders and Medallions, Ceramic Tile, Decorative Tile, Floor Tile (glazed), Kitchen Tile, Mosaic Tile, Mosaic Tile (glass), Mosaic Tile (glazed), Porcelain Tile, Spa and Pool Tile
---

Prosource Of Wichita
Prosource Of Wichita
535 Emerson
Wichita
,
KS
67209
316-942-8582

4 miles from wichita, KS
---
---
Major Ceramic/Porcelain Brands:
Daltile® Tile
Tile Flooring Products:
Bathroom Tile, Ceramic Tile, Kitchen Tile, Mosaic Tile (glass), Porcelain Tile
---
---
Narrow Your Focus for a Particular Brand of Ceramic/Porcelain
---
Narrow Your Focus for a Particular Product Type of Ceramic/Porcelain