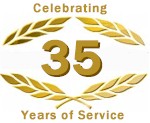 Foulk's Home Decorating Center Inc
Foulk's Home Decorating Center Inc
210 North Main Street
Kingman
,
KS
67068
316-532-2581

15 miles from rago, KS
---
---
About:
Inquiring about ideas for decorating or help on room design? Foulk's Home Decorating Center Inc in Kingman, KS is a flooring company categorized under Decorating and Design Centers. Our records show it was incorporated in the state of Kansas and has been doing business in the Kingman area for 35 years.
---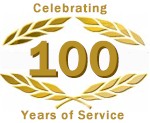 Forsyth Furniture
Forsyth Furniture
103 South Main Street
Medicine Lodge
,
KS
67104
620-886-5065

28 miles from rago, KS
---
---
About:
Furnish your whole home with one store: Furniture - For the living room, dining room, or bedroom; Mattresses - Full line of high quality Restonic mattresses of all sizes; Flooring - Includes carpeting, hardwood, laminate, ceramic tile, and vinyl
Flooring:
Furnishings, LVT and LVP, and more.
Major Brands:
NAFCO Luxury Tile, {Furnishings
---