Wood Flooring Dealers:
Honey Creek, Missouri Valley, Mo Valley, Fort Calhoun
See all of the flooring stores near Honey Creek IA that will assist you in selecting the perfect wood flooring! Most store are full service dealers that carry all types of flooring. You can also determine if each store in offers wood flooring installation, repair and cleaning! Our selection of wood flooring offers the perfect combination of beauty, maintenance and durability. With hundreds of unique colors and patterns, you are sure to find the perfect look to coordinate with your decor.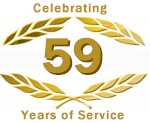 Baldwin's Flooring America
Baldwin's Flooring America
9625 IDA ST
Omaha
,
NE
68122
402-571-3777

12 miles from honey creek, IA
---
Friday: 7:00 am - 4:00 pm
---
Major Wood Flooring Brands:
Mannington Hardwood Flooring, Anderson® Hardwood Floors, Shaw Hardwoods Flooring, Anderson® EnCore Plus®, Mohawk Hardwood Flooring, Armstrong Hardwood Flooring, Teragren Bamboo Flooring, Navarre Oil Finished Hardwoods, Biltmore Wood Flooing
Wood Flooring Products:
Bamboo Flooring, Borders and Accents, Cork Flooring, Distressed Wood Flooring, Engineered Plank Flooring, Engineered Wood Flooring, Hand Scraped Wood Floors, Hardwood Flooring, Parquet Flooring, Parquet Flooring, Prefinished Solid Plank, Prefinished Strip Flooring, Solid Plank Flooring, Wood Flooring
---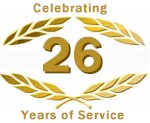 Keystone Carpet and Tile
Keystone Carpet and Tile
2529 North 85th Street
Omaha
,
NE
68134
402-573-6000

14 miles from honey creek, IA
---
---
Major Wood Flooring Brands:
Bruce Hardwood Flooring, Harris Wood® Floors
Wood Flooring Products:
Bamboo Flooring, Borders and Accents, Cork Flooring, Cork Sheet Goods, Cork Tile Flooring, Custom Wood Floors, Engineered Longstrip, Engineered Parquet, Engineered Plank Flooring, Engineered Wood Flooring, Exotic Hardwood Flooring, Hardwood Plank Flooring, Hardwood Strip Flooring, Parquet Flooring, Prefinished Engineered Parquet, Prefinished Solid Parquet, Prefinished Solid Plank, Prefinished Strip Flooring, Random Width Plank, Wood Flooring
---
Kelly's Carpet & Furniture
Kelly's Carpet & Furniture
825 West Broadway
Council Bluffs
,
IA
51501
712-328-2424

15 miles from honey creek, IA
---
---
Major Wood Flooring Brands:
Shaw Hardwoods Flooring, Bruce Hardwood Flooring, NobleHouse Floors, Natural CORK® Flooring, Lauzon Hardwood Flooring, Hartco® Wood Flooring
Wood Flooring Products:
Cork Flooring, Engineered Wood Flooring, Solid Plank Flooring
---
Kellys Carpets
Kellys Carpets
4600 South 90th
Omaha
,
NE
68124
402-593-7144

18 miles from honey creek, IA
---
---
Wood Flooring Products:
Engineered Plank Flooring, Prefinished Solid Plank, Wood Flooring
---
The Floor Club
The Floor Club
3604 South 138th Street
Omaha
,
NE
68144
402-697-3876

19 miles from honey creek, IA
---
---
Wood Flooring Products:
Engineered Plank Flooring, Prefinished Solid Plank, Wood Flooring
---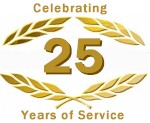 Floor Fashions Floor Covering
Floor Fashions Floor Covering
11339 P Street
Omaha
,
NE
68137
402-597-3161

21 miles from honey creek, IA
---
---
Major Wood Flooring Brands:
Mannington Hardwood Flooring
Wood Flooring Products:
Engineered Plank Flooring, Wood Flooring
---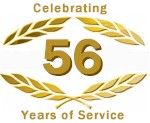 McKean's Floor to Ceiling
McKean's Floor to Ceiling
10811 Harrison Street
Omaha
,
NE
68128
402-331-4062

22 miles from honey creek, IA
---
Friday: 10:00am-5:00pm cst
---
Major Wood Flooring Brands:
Shaw Hardwoods Flooring, Mohawk Hardwood Flooring, Kentwood Hardwood Floors, Metropolitan Hardwood Floors, Armstrong Hardwood Flooring, Mannington Hardwood Flooring
Wood Flooring Products:
Bamboo Flooring, Cork Flooring, Distressed Wood Flooring, Engineered Plank Flooring, Engineered Wood Flooring, Hand Scraped Wood Floors, Hardwood Flooring, Prefinished Engineered Plank, Solid Plank Flooring, Trims and Moldings, Wood Flooring
---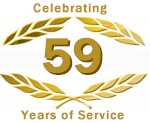 Baldwin's Flooring America
Baldwin's Flooring America
3403 Samson Way
Bellevue
,
NE
68123
402-763-6499

24 miles from honey creek, IA
---
Friday: 10:00 am - 4:00 pm
---
Major Wood Flooring Brands:
Mannington Hardwood Flooring, Anderson® Hardwood Floors, Shaw Hardwoods Flooring, Anderson® EnCore Plus®, Mohawk Hardwood Flooring, Armstrong Hardwood Flooring, Teragren Bamboo Flooring, Navarre Oil Finished Hardwoods, Biltmore Wood Flooing
Wood Flooring Products:
Bamboo Flooring, Borders and Accents, Cork Flooring, Distressed Wood Flooring, Engineered Plank Flooring, Engineered Wood Flooring, Hand Scraped Wood Floors, Hardwood Flooring, Hardwood Plank Flooring, Hardwood Strip Flooring, Parquet Flooring, Parquet Flooring, Prefinished Solid Plank, Prefinished Strip Flooring, Solid Plank Flooring, Wood Flooring
---
---
Narrow Your Focus for a Particular Brand of Wood Flooring
---
Narrow Your Focus for a Particular Product Type of Wood Flooring