Vinyl Flooring Dealers:
Carter Lake, Council Blfs, Council Bluffs, Manawa
See all of the flooring stores near Carter Lake IA that will assist you in selecting the perfect vinyl flooring! Most store are full service dealers that carry all types of flooring. You can also determine if each store in offers vinyl flooring installation, repair and cleaning! Our selection of vinyl sheet flooring offers the perfect combination of beauty, maintenance and durability. With hundreds of unique colors and patterns, you are sure to find the perfect look to coordinate with your decor.
Kelly's Carpet & Furniture
Kelly's Carpet & Furniture
825 West Broadway
Council Bluffs
,
IA
51501
712-328-2424

4 miles from carter lake, IA
---
---
Major Vinyl/Resilient Brands:
Armstrong Sheet Vinyl Floors, Johnsonite® Commerical Flooring, Congoleum® Vinyl Flooring, Tarkett Resilient Flooring, Domco Vinyl Flooring, Armstrong Commercial Resilient, Roppe Rubber Flooring, Azrock VCT Tile, Tarkett FiberFloor
Vinyl Flooring Products:
Cove Base (rubber), Linoleum Flooring, Rubber Flooring, Vinyl Composition Tile (VCT)
---

Menards
Menards
3200 Manawa Centre Drive
Council Bluffs
,
IA
51501
712-366-6955

4 miles from carter lake, IA
---
---
Major Vinyl/Resilient Brands:
Tarkett Resilient Flooring, Tarkett FiberFloor
---
Bushman Floor Covering
Bushman Floor Covering
517 9th Avenue
Council Bluffs
,
IA
51503
712-322-1991

5 miles from carter lake, IA
---
---
Major Vinyl/Resilient Brands:
Tarkett Resilient Flooring, Tarkett FiberFloor
---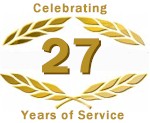 Keystone Carpet and Tile
Keystone Carpet and Tile
2529 North 85th Street
Omaha
,
NE
68134
402-573-6000

7 miles from carter lake, IA
---
---
Major Vinyl/Resilient Brands:
Mannington Vinyl Flooring, Armstrong Sheet Vinyl Floors, Roppe Rubber Flooring, Johnsonite® Commerical Flooring, Nafco Vinyl Flooring, Tarkett Resilient Flooring, Congoleum® Vinyl Flooring, Endura Rubber Flooring, IVC Vinyl Flooring, Konecto Flooring, EarthWerks™ Vinyl Flooring, Metroflor Resilient Flooring, Azrock Solid Vinyl Tile, Azrock VCT Tile, Armstrong Commercial Resilient, Flexco® Resilient Floors
Vinyl Flooring Products:
Cove Base (rubber), Linoleum Flooring, Resilient and Vinyl Flooring, Rubber Flooring, Vinyl Composition Tile (VCT)
---
Smart Choice Carpet Outlet
Smart Choice Carpet Outlet
6664 L Street
Omaha
,
NE
68117
402-331-1332

7 miles from carter lake, IA
---
---
Major Vinyl/Resilient Brands:
Tarkett FiberFloor
---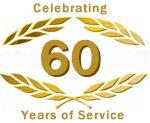 Baldwin's Flooring America
Baldwin's Flooring America
9625 IDA ST
Omaha
,
NE
68122
402-571-3777

9 miles from carter lake, IA
---
Saturday: 8:00 am - 12:00 pm
---
Major Vinyl/Resilient Brands:
Toli Vinyl Flooring, Mannington Vinyl Flooring, Tarkett Resilient Flooring, Johnsonite® Commerical Flooring, Armstrong Sheet Vinyl Floors, Armstrong Commercial Resilient, Metroflor Resilient Flooring, Nora Rubber Flooring, IVC Vinyl Flooring, Konecto Flooring, Tarkett FiberFloor
Vinyl Flooring Products:
Cove Base (rubber), Cove Base (vinyl), Homogeneous Vinyl Floors, Inlaid Vinyl (sheet), Linoleum Flooring, Resilient and Vinyl Flooring, Rubber Flooring, Rubber Sheet Flooring, Rubber Tile Floors, Vinyl Composition Tile (VCT)
---
Steve's Floor Covering Inc
Steve's Floor Covering Inc
2223 Madison Street
Bellevue
,
NE
68005
402-291-2158

9 miles from carter lake, IA
---
---
Major Vinyl/Resilient Brands:
Tarkett FiberFloor

---
---
---
Major Vinyl/Resilient Brands:
Tarkett Resilient Flooring, Tarkett FiberFloor
---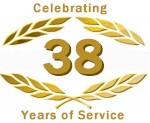 Sandy Kasner Carpeting Inc
Sandy Kasner Carpeting Inc
2423 South 120th Street
Omaha
,
NE
68144
402-330-1330

11 miles from carter lake, IA
---
---
Major Vinyl/Resilient Brands:
Johnsonite® Commerical Flooring, Azrock Solid Vinyl Tile
Vinyl Flooring Products:
Cove Base (rubber), Resilient and Vinyl Flooring, Rubber Flooring

---
Heartland Wood Floors
Heartland Wood Floors
14621 Industrial Road
Omaha
,
NE
68144
402-896-0962

11 miles from carter lake, IA
---
---
Major Vinyl/Resilient Brands:
Tarkett FiberFloor
---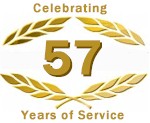 McKean's Floor to Ceiling
McKean's Floor to Ceiling
10811 Harrison Street
Omaha
,
NE
68128
402-331-4062

11 miles from carter lake, IA
---
Saturday: 8:30am-1:00pm cst
---
Major Vinyl/Resilient Brands:
Tarkett Resilient Flooring, Mannington Vinyl Flooring, Johnsonite® Commerical Flooring, Armstrong Sheet Vinyl Floors, Congoleum® Vinyl Flooring, Azrock Solid Vinyl Tile, Konecto Flooring
Vinyl Flooring Products:
Cove Base (rubber), Cove Base (vinyl), Resilient and Vinyl Flooring, Rubber Flooring, Vinyl Composition Tile (VCT)
---
---
Narrow Your Focus for a Particular Brand of Vinyl/Resilient
---
Narrow Your Focus for a Particular Product Type of Vinyl/Resilient