Wood Flooring Dealers:
Brandon, Rowley, Urbana, Mount Auburn
See all of the flooring stores near Brandon IA that will assist you in selecting the perfect wood flooring! Most store are full service dealers that carry all types of flooring. You can also determine if each store in offers wood flooring installation, repair and cleaning! Our selection of wood flooring offers the perfect combination of beauty, maintenance and durability. With hundreds of unique colors and patterns, you are sure to find the perfect look to coordinate with your decor.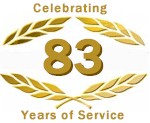 Michael & Dowd
Michael & Dowd
102 East 4th Street
Vinton
,
IA
52349
319-472-3671

10 miles from brandon, IA
---
---
Major Wood Flooring Brands:
Hartco® Wood Flooring, Bruce Hardwood Flooring
Wood Flooring Products:
Wood Flooring

---
Riley's Floors & More Inc
Riley's Floors & More Inc
3230 Marnie Ave
Waterloo
,
IA
50701
319-233-9911

21 miles from brandon, IA
---
---
Major Wood Flooring Brands:
Shaw Hardwoods Flooring, Anderson® Hardwood Floors, Mannington Hardwood Flooring, Harris Wood® Floors
Wood Flooring Products:
Borders and Accents, Engineered Plank Flooring, Engineered Wood Flooring, Prefinished Solid Plank, Solid Plank Flooring, Wood Flooring
---
House of Carpets
House of Carpets
3219 1st Avenue SE
Cedar Rapids
,
IA
52402
319-363-1734

26 miles from brandon, IA
---
---
Major Wood Flooring Brands:
Mannington Hardwood Flooring, Shaw Hardwoods Flooring
Wood Flooring Products:
Engineered Plank Flooring, Engineered Wood Flooring, Prefinished Solid Plank, Solid Plank Flooring, Wood Flooring

---

CarpetsPlus Of Iowa
CarpetsPlus Of Iowa
5515 Council Street Ne
Cedar Rapids
,
IA
52402
319-393-0715

26 miles from brandon, IA
---
---
Major Wood Flooring Brands:
Shaw Hardwoods Flooring, Mannington Hardwood Flooring, Bruce Hardwood Flooring, Hartco® Wood Flooring, Robbins Hardwood Flooring, Harris Wood® Floors, Anderson® Hardwood Floors, Kährs Hardwood Flooring, Mullican Hardwood Flooring, Mohawk Hardwood Flooring, Armstrong Hardwood Flooring
---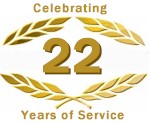 CarpetsPlus Color Tile
CarpetsPlus Color Tile
5515 Council ST NE
Cedar Rapids
,
IA
52402
319-393-0715

26 miles from brandon, IA
---
---
Major Wood Flooring Brands:
Shaw Hardwoods Flooring, Mullican Hardwood Flooring, Mohawk Hardwood Flooring, Armstrong Hardwood Flooring, Casabella Wood Flooring, Aacer Flooring , Navarre Oil Finished Hardwoods, Mannington Hardwood Flooring, Bruce Hardwood Flooring, Hartco® Wood Flooring, Robbins Hardwood Flooring, Harris Wood® Floors, Anderson® Hardwood Floors, Kährs Hardwood Flooring
Wood Flooring Products:
Distressed Wood Flooring, Engineered Plank Flooring, Exotic Hardwood Flooring, Hand Scraped Wood Floors, Hardwood Flooring, Parquet Flooring, Prefinished Engineered Plank, Prefinished Solid Plank, Solid Plank Flooring, Unfinished Engineered Plank, Unfinished Solid Plank, Wood Flooring

---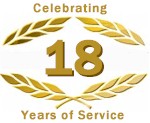 CarpetsPlus Color Tile
CarpetsPlus Color Tile
4112 Center Point RD NE
Cedar Rapids
,
IA
52402
319-393-0715

26 miles from brandon, IA
---
---
Major Wood Flooring Brands:
Kentwood Hardwood Floors, Armstrong Hardwood Flooring
Wood Flooring Products:
Wood Flooring
---
D & W Floor Covering Inc
D & W Floor Covering Inc
3400 S Hudson Rd
Cedar Falls
,
IA
50613
319-988-3587

27 miles from brandon, IA
---
---
Major Wood Flooring Brands:
Shaw Hardwoods Flooring, Mannington Hardwood Flooring, Natural CORK® Flooring, Bruce Hardwood Flooring
Wood Flooring Products:
Cork Flooring, Engineered Plank Flooring, Engineered Wood Flooring, Prefinished Solid Plank, Solid Plank Flooring, Wood Flooring

---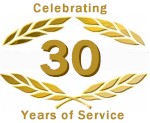 BK Tile & Abbey Flooring
BK Tile & Abbey Flooring
1922 Main Street
Cedar Falls
,
IA
50613
319-553-3933

27 miles from brandon, IA
---
---
Major Wood Flooring Brands:
HomerWood™ Flooring, Kährs Hardwood Flooring, Somerset Hardwood Flooring, Mirage Hardwood Floors, APC Cork Flooring, Expanko Cork Flooring, Anderson® Hardwood Floors, Mannington Hardwood Flooring, Anderson® EnCore Plus®, Oshkosh Floors, Mohawk Hardwood Flooring
Wood Flooring Products:
Acrylic Impregnated, Antique Wood Flooring, Bamboo Flooring, Borders and Accents, Cork Flooring, Cork Plank Flooring, Cork Sheet Goods, Cork Tile Flooring, Corners and Inlays, Crests and Medallions, Custom Wood Floors, Engineered Longstrip, Engineered Plank Flooring, Engineered Wood Flooring, Exotic Hardwood Flooring, Prefinished Engineered Parquet, Prefinished Solid Parquet, Prefinished Solid Plank, Prefinished Strip Flooring, Trims and Moldings, Unfinished Engineered Parquet, Unfinished Engineered Plank, Unfinished Solid Parquet, Unfinished Solid Plank, Unfinished Strip Flooring, Vinyl Bonded, Wide Plank Flooring, Wood Flooring
---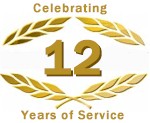 Floors of Iowa
Floors of Iowa
1932 Belmont Parkway
Cedar Rapids
,
IA
52405
319-845-5016

27 miles from brandon, IA
---
---
Major Wood Flooring Brands:
Armstrong Hardwood Flooring, Aacer Flooring
Wood Flooring Products:
Distressed Wood Flooring, Hardwood Flooring, Parquet Flooring, Parquet Flooring, Wood Flooring
---
Moeller & Walter
Moeller & Walter
101 Blackhawk Street
Reinbeck
,
IA
50669
319-788-6459

31 miles from brandon, IA
---
---
Wood Flooring Products:
Engineered Plank Flooring, Prefinished Solid Plank, Wood Flooring
---