Wood Flooring Dealers:
Noblesville, Fishers, Cicero, Carmel
See all of the flooring stores near Noblesville IN that will assist you in selecting the perfect wood flooring! Most store are full service dealers that carry all types of flooring. You can also determine if each store in offers wood flooring installation, repair and cleaning! Our selection of wood flooring offers the perfect combination of beauty, maintenance and durability. With hundreds of unique colors and patterns, you are sure to find the perfect look to coordinate with your decor.
Carpet! Carpet!
Carpet! Carpet!
16222 Allisonville Road
Noblesville
,
IN
46060
765-378-0000

0 miles from noblesville, IN
---
---
Major Wood Flooring Brands:
Harris Wood® Floors, Hartco® Wood Flooring, Kährs Hardwood Flooring, Bruce Hardwood Flooring

---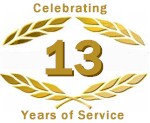 Floors By Design/ Stone By Design
Floors By Design/ Stone By Design
15222 Herriman Boulevard
Noblesville
,
IN
46060
317 776 2887

0 miles from noblesville, IN
---
---
Major Wood Flooring Brands:
Shaw Hardwoods Flooring, Somerset Hardwood Flooring, Vintage Prefinished Hardwood Flooring, NobleHouse Floors, Mullican Hardwood Flooring, Chelsea Plank Flooring, Scandian Wood Floors
Wood Flooring Products:
Engineered Plank Flooring, Engineered Wood Flooring, Exotic Hardwood Flooring, Hand Scraped Wood Floors, Prefinished Engineered Plank, Prefinished Solid Plank, Solid Plank Flooring, Unfinished Engineered Plank, Unfinished Solid Plank, Wide Plank Flooring, Wood Flooring

---
Kinsey's Flooring
Kinsey's Flooring
16222 Allisonville Road
Noblesville
,
IN
46060
317-773-2929

0 miles from noblesville, IN
---
---
Major Wood Flooring Brands:
Shaw Hardwoods Flooring, Robbins Hardwood Flooring, Harris Wood® Floors, Mannington Hardwood Flooring, Bruce Hardwood Flooring, Natural CORK® Flooring, Mohawk Hardwood Flooring
Wood Flooring Products:
Cork Flooring, Engineered Plank Flooring, Engineered Wood Flooring, Prefinished Solid Plank, Solid Plank Flooring, Wood Flooring
---
Keystone Flooring
Keystone Flooring
609 Westfield Road
Noblesville
,
IN
46060
317-776-6711

0 miles from noblesville, IN
---
---
Major Wood Flooring Brands:
Armstrong Hardwood Flooring
Wood Flooring Products:
Distressed Wood Flooring, Engineered Plank Flooring, Hardwood Flooring, Parquet Flooring, Parquet Flooring, Prefinished Solid Plank, Wood Flooring
---
Midwest Flooring Inc
Midwest Flooring Inc
1950 East Conner Street
Noblesville
,
IN
46060
317-774-8028

0 miles from noblesville, IN
---
---
Wood Flooring Products:
Engineered Plank Flooring, Prefinished Solid Plank, Wood Flooring
---
Carpets By J Michaels
Carpets By J Michaels
16222 Allisonville Road
Noblesville
,
IN
46060
317-773-1511

0 miles from noblesville, IN
---
---
Major Wood Flooring Brands:
Armstrong Hardwood Flooring
Wood Flooring Products:
Distressed Wood Flooring, Hardwood Flooring, Parquet Flooring, Parquet Flooring, Wood Flooring
---
Sherwin - Williams
Sherwin - Williams
14155 Mundy Drive
Noblesville
,
IN
46060
317-895-0357

0 miles from noblesville, IN
---
---
Major Wood Flooring Brands:
Armstrong Hardwood Flooring
Wood Flooring Products:
Distressed Wood Flooring, Hardwood Flooring, Parquet Flooring, Parquet Flooring, Wood Flooring
---

Vogt Tile Carpet One
Vogt Tile Carpet One
11230 Allisonville Road
Fishers
,
IN
46038
317-849-0606

5 miles from noblesville, IN
---
---
Major Wood Flooring Brands:
Armstrong Hardwood Flooring
Wood Flooring Products:
Distressed Wood Flooring, Engineered Plank Flooring, Hardwood Flooring, Parquet Flooring, Parquet Flooring, Prefinished Solid Plank, Wood Flooring
---
E F Marburger Fine Flooring
E F Marburger Fine Flooring
9999 Allisonville Road
Fishers
,
IN
46038
317-841-7250

5 miles from noblesville, IN
---
---
Major Wood Flooring Brands:
Armstrong Hardwood Flooring
Wood Flooring Products:
Distressed Wood Flooring, Hardwood Flooring, Parquet Flooring, Parquet Flooring, Wood Flooring

---
Custom Floors Inc
Custom Floors Inc
11777 Exit 5 Parkway
Fishers
,
IN
46038
317-844-7740

5 miles from noblesville, IN
---
---
Wood Flooring Products:
Engineered Plank Flooring, Prefinished Solid Plank, Wood Flooring
---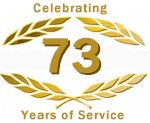 Albert Griffith & Sons Inc
Albert Griffith & Sons Inc
10080 East 121 Street
Fishers
,
IN
46038
317-841-6936

5 miles from noblesville, IN
---
---
Major Wood Flooring Brands:
Armstrong Hardwood Flooring
Wood Flooring Products:
Distressed Wood Flooring, Engineered Plank Flooring, Hardwood Flooring, Parquet Flooring, Parquet Flooring, Prefinished Solid Plank, Wood Flooring
---