Tile Flooring Dealers:
Noblesville, Fishers, Cicero, Carmel
See all of the flooring stores near Noblesville IN that will assist you in selecting the perfect tile flooring! Most store are full service dealers that carry all types of flooring. You can also determine if each store in offers tile flooring installation, repair and cleaning! Our selection of ceramic tile flooring offers the perfect combination of beauty, maintenance and durability. With hundreds of unique colors and patterns, you are sure to find the perfect look to coordinate with your decor.
Carpet! Carpet!
Carpet! Carpet!
16222 Allisonville Road
Noblesville
,
IN
46060
765-378-0000

0 miles from noblesville, IN
---
---
Major Ceramic/Porcelain Brands:
Shaw Tile Flooring
Tile Flooring Products:
Bathroom Tile, Decorative Tile, Kitchen Tile

---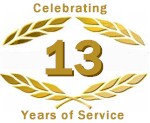 Floors By Design/ Stone By Design
Floors By Design/ Stone By Design
15222 Herriman Boulevard
Noblesville
,
IN
46060
317 776 2887

0 miles from noblesville, IN
---
---
Major Ceramic/Porcelain Brands:
Shaw Tile Flooring, Bisazza Glass Tiles, Casa Dolce Casa Tiles, American Olean® Tile, Crossville Porcelain Tile, Casa Italia Tile, InterCeramic® USA Tile, LAUFEN Tile, Florida Tile, Lea Ceramiche Tile, Mannington Porcelain Tile, Florim USA Tile
Tile Flooring Products:
Bathroom Tile, Borders and Medallions, Ceramic Tile, Decorative Tile, Floor Tile (glazed), Kitchen Tile, Mosaic Tile, Mosaic Tile (glass), Mosaic Tile (glazed), Murals, Porcelain Tile, Spa and Pool Tile

---
Kinsey's Flooring
Kinsey's Flooring
16222 Allisonville Road
Noblesville
,
IN
46060
317-773-2929

0 miles from noblesville, IN
---
---
Major Ceramic/Porcelain Brands:
Casa Italia Tile, Mannington Porcelain Tile
Tile Flooring Products:
Bathroom Tile, Ceramic Tile, Kitchen Tile, Mosaic Tile (glass), Porcelain Tile, Spa and Pool Tile
---

Vogt Tile Carpet One
Vogt Tile Carpet One
11230 Allisonville Road
Fishers
,
IN
46038
317-849-0606

5 miles from noblesville, IN
---
---
Tile Flooring Products:
Bathroom Tile, Ceramic Tile, Kitchen Tile, Mosaic Tile (glass), Porcelain Tile
---
E F Marburger Fine Flooring
E F Marburger Fine Flooring
9999 Allisonville Road
Fishers
,
IN
46038
317-841-7250

5 miles from noblesville, IN
---
---
Major Ceramic/Porcelain Brands:
Crossville Porcelain Tile
Tile Flooring Products:
Bathroom Tile, Ceramic Tile, Floor Tile (glazed), Kitchen Tile, Mosaic Tile (glass), Porcelain Tile, Spa and Pool Tile

---
McCools Flooring Outlet
McCools Flooring Outlet
11033 Allisonville Road
Fishers
,
IN
46038
317-578-8050

5 miles from noblesville, IN
---
---
Tile Flooring Products:
Bathroom Tile, Ceramic Tile, Kitchen Tile, Mosaic Tile (glass), Porcelain Tile
---
Custom Floors Inc
Custom Floors Inc
11777 Exit 5 Parkway
Fishers
,
IN
46038
317-844-7740

5 miles from noblesville, IN
---
---
Tile Flooring Products:
Bathroom Tile, Ceramic Tile, Kitchen Tile, Mosaic Tile (glass), Porcelain Tile, Spa and Pool Tile
---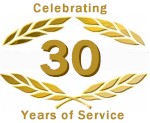 Custom Floors
Custom Floors
11777 Exit 5 Parkway
Fishers
,
IN
46037
317-844-7740

5 miles from noblesville, IN
---
---
Major Ceramic/Porcelain Brands:
Shaw Tile Flooring, Mohawk Ceramic Tile, Mannington Porcelain Tile, American Olean® Tile, Florida Tile, InterCeramic® USA Tile, Crossville Porcelain Tile, LAUFEN Tile
Tile Flooring Products:
Bathroom Tile, Borders and Medallions, Ceramic Tile, Decorative Tile, Floor Tile (glazed), Floor Tile (unglazed), Kitchen Tile, Mosaic Tile, Mosaic Tile (glass), Mosaic Tile (glazed), Murals, Porcelain Tile, Spa and Pool Tile
---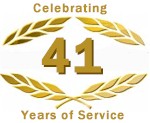 Downing Flooring & Design Inc
Downing Flooring & Design Inc
411 North Rangeline Road
Carmel
,
IN
46032
317-846-3700

8 miles from noblesville, IN
---
---
Major Ceramic/Porcelain Brands:
Shaw Tile Flooring, American Olean® Tile, Crossville Porcelain Tile, Florida Tile, Mirage Glass Tiles
Tile Flooring Products:
Bathroom Tile, Borders and Medallions, Ceramic Tile, Decorative Tile, Floor Tile (glazed), Hard Surface and Tile and Stone, Kitchen Tile, Mexican Tile (Saltillo), Mosaic Tile, Mosaic Tile (glass), Mosaic Tile (glazed), Porcelain Tile, Spa and Pool Tile, Terra Cotta Floor Tile

---

Homeworks
Homeworks
106 West Carmel Drive
Carmel
,
IN
46032
317-867-0444

8 miles from noblesville, IN
---
---
Major Ceramic/Porcelain Brands:
Emilceramica, Avaire Floors , American Olean® Tile, Crossville Porcelain Tile, InterCeramic® USA Tile, Marazzi Tile USA
Tile Flooring Products:
Ceramic Tile

---
Floors Galore Inc
Floors Galore Inc
1013 Third Avenue SW
Carmel
,
IN
46032
317-814-2026

8 miles from noblesville, IN
---
---
Major Ceramic/Porcelain Brands:
Marazzi Tile USA
Tile Flooring Products:
Bathroom Tile, Ceramic Tile, Kitchen Tile, Mosaic Tile (glass), Porcelain Tile, Spa and Pool Tile

---
---
Narrow Your Focus for a Particular Brand of Ceramic/Porcelain
---
Narrow Your Focus for a Particular Product Type of Ceramic/Porcelain