Vinyl Flooring Dealers:
Fort Branch, Haubstadt, Owensville, Buckskin
See all of the flooring stores near Fort_branch IN that will assist you in selecting the perfect vinyl flooring! Most store are full service dealers that carry all types of flooring. You can also determine if each store in offers vinyl flooring installation, repair and cleaning! Our selection of vinyl sheet flooring offers the perfect combination of beauty, maintenance and durability. With hundreds of unique colors and patterns, you are sure to find the perfect look to coordinate with your decor.
Haubstadt Carpets
Haubstadt Carpets
404 East Route 68
Haubstadt
,
IN
47639
812-768-6983

2 miles from fort branch, IN
---
---
Major Vinyl/Resilient Brands:
Tarkett Resilient Flooring, Tarkett FiberFloor
---
Metro Carpets, Inc.
Metro Carpets, Inc.
Highway 41 RR 1
Princeton
,
IN
47670
812-385-2279

7 miles from fort branch, IN
---
---
Major Vinyl/Resilient Brands:
Tarkett Resilient Flooring, Johnsonite® Commerical Flooring, Nafco Vinyl Flooring, Azrock VCT Tile, Mannington Vinyl Flooring, Tarkett FiberFloor
Vinyl Flooring Products:
Cove Base (rubber), Resilient and Vinyl Flooring, Rubber Flooring, Vinyl Composition Tile (VCT)

---
Illiana Carpet Sales
Illiana Carpet Sales
2319 N Canthers Road
Princeton
,
IN
47670
812-386-7677

7 miles from fort branch, IN
---
---
Major Vinyl/Resilient Brands:
Tarkett Resilient Flooring, Tarkett FiberFloor
---
Paint & Carpet Depot
Paint & Carpet Depot
520 North Main
Evansville
,
IN
47711
812-464-8089

15 miles from fort branch, IN
---
---
Major Vinyl/Resilient Brands:
Mannington Vinyl Flooring, Nafco Vinyl Flooring, Azrock VCT Tile, Johnsonite® Commerical Flooring, Armstrong Sheet Vinyl Floors, Tarkett FiberFloor
Vinyl Flooring Products:
Cove Base (rubber), Rubber Flooring, Vinyl Composition Tile (VCT)
---
Feather Your Nest Deco
Feather Your Nest Deco
907 West 9th Street
Mount Carmel
,
IL
62863
618-263-0737

15 miles from fort branch, IN
---
---
Major Vinyl/Resilient Brands:
Tarkett FiberFloor
---
Fearheiley Lumber
Fearheiley Lumber
1002 North Market Street
Mount Carmel
,
IL
62863
618-262-4261

15 miles from fort branch, IN
---
---
Major Vinyl/Resilient Brands:
Tarkett Resilient Flooring, Tarkett FiberFloor
---
Flortec Inc
Flortec Inc
5000 A Temple Avenue
Evansville
,
IN
47715
812-473-1120

19 miles from fort branch, IN
---
Tuesday: 9:00am-5:00pm est
---
Major Vinyl/Resilient Brands:
Armstrong Sheet Vinyl Floors
Vinyl Flooring Products:
Resilient and Vinyl Flooring
---
Professional Hardwood Floors
Professional Hardwood Floors
5626 East Virginia Street
Evansville
,
IN
47715
812-475-9618

19 miles from fort branch, IN
---
---
Major Vinyl/Resilient Brands:
Johnsonite® Commerical Flooring, Tarkett Resilient Flooring, Nafco Vinyl Flooring, Azrock VCT Tile, Tarkett FiberFloor
Vinyl Flooring Products:
Cove Base (rubber), Resilient and Vinyl Flooring, Rubber Flooring, Vinyl Composition Tile (VCT)
---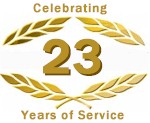 Benny's Flooring Design Center
Benny's Flooring Design Center
1035 South Green River Road
Evansville
,
IN
47715
812-479-3300

19 miles from fort branch, IN
---
---
Major Vinyl/Resilient Brands:
Shaw Resilient Flooring
Vinyl Flooring Products:
Resilient and Vinyl Flooring, Waterproof Flooring
---
BK Flooring Inc
BK Flooring Inc
6825 Interchange Road
Evansville
,
IN
47715
812-401-9300

19 miles from fort branch, IN
Nelson Flooring Inc
Nelson Flooring Inc
5740 Vogel Road
Evansville
,
IN
47715
812-401-1023

19 miles from fort branch, IN
---
Narrow Your Focus for a Particular Brand of Natural Stone Floors
---
Narrow Your Focus for a Particular Product Type of Natural Stone Floors