Carpeting Dealers:
Morton, Groveland, East Peoria, Spring Bay
See all of the flooring stores near Morton IL that will assist you in selecting the perfect carpeting! Most store are full service dealers that carry all types of flooring. You can also determine if each store in offers carpeting installation, repair and cleaning! We offer a vast selection of carpet consisting of various textures, colors, and styles. With so many options, you are sure to find the right carpet to solidify your home's interior and reflect your personal tastes.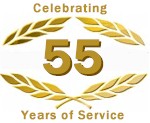 Tazewell Floor Covering Inc.
Tazewell Floor Covering Inc.
419 West Jefferson Street
Morton
,
IL
61550
309-266-6371

0 miles from morton, IL
---
---
Major Carpeting Brands:
Philadelphia Commercial, Queen Carpet, ShawMark Carpet, Patcraft Commercial Carpet, STAINMASTER® Carpet
Carpeting Products:
Berber Carpet, Carpet Base, Carpeting, Children and Juvenile Carpet, Commercial (tufted), Commercial (woven), Commercial Cut Pile, Commercial Cut Pile (pattern), Commercial Cut Pile (texture), Commercial Cut and Uncut, Commercial Cut and Uncut (pattern), Commercial Cut and Uncut (texture), Commercial Loop Pile, Commercial Loop Pile (pattern), Commercial Loop Pile (texture), Commercial Printed Carpet, Cushion Back Carpeting, Custom Carpet, Fusion Bonded, Hand Carved and Artistic Carpets, Indoor and Outdoor Carpet, Modular Carpet Tile, Needlepunch Carpets, Patterned Carpet, Recycled, Saxony (plush), Saxony (textured), Sculptured and Cut & Loop, Shag Carpet, Spike Resistant Carpet, Synthetic Turf, Velvet (woven), Vinyl Backed (6 FT), Wilton Carpet, Wool Carpets

---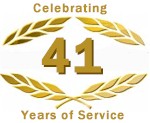 Ralph's Floor Fashions
Ralph's Floor Fashions
300 South Summit Drive
Washington
,
IL
61571
309-745-9341

6 miles from morton, IL
---
---
Major Carpeting Brands:
Mohawk Carpet, Mohawk Commercial Flooring, Shaw Carpet, Kraus Carpet, Milliken Commercial Carpet, Joy Commercial Carpets, Dixie Home Carpets, ShawMark Carpet, Anderson Tuftex Carpet, Philadelphia Commercial, Queen Carpet, STAINMASTER® Carpet, Caress Carpet by Shaw
Carpeting Products:
Commercial Carpet
---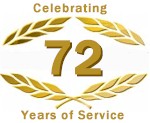 Vonderheide Floor Covering Co
Vonderheide Floor Covering Co
290 Derby Street
Pekin
,
IL
61554
309-346-3688

8 miles from morton, IL
---
---
Major Carpeting Brands:
Shaw Carpet, Philadelphia Commercial, Caress Carpet by Shaw
---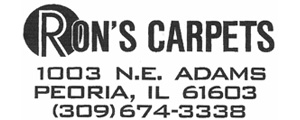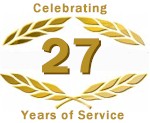 Ron's Carpets Inc
Ron's Carpets Inc
1003 NE Adams Street
Peoria
,
IL
61603
309-674-3338

9 miles from morton, IL
---
---
Major Carpeting Brands:
Philadelphia Commercial, STAINMASTER® Carpet, Queen Carpet, Shaw Carpet, Mohawk Carpet, Anderson Tuftex Carpet, Mannington Commercial Carpet, Daltonian Carpet, Stanton Carpet, Mohawk Commercial Flooring, Engineered Floors Dwellings, Shaw Life Guard Carpet, J+J Flooring Group, Tandus Carpet, Southwind Carpets, Caress Carpet by Shaw
Carpeting Products:
Berber Carpet, Carpet Base, Carpeting, Commercial (tufted), Commercial Carpet, Commercial Cut Pile, Commercial Cut Pile (pattern), Commercial Cut Pile (texture), Commercial Cut and Uncut, Commercial Cut and Uncut (pattern), Commercial Cut and Uncut (texture), Commercial Loop Pile, Commercial Loop Pile (pattern), Commercial Loop Pile (texture), Commercial Printed Carpet, Indoor and Outdoor Carpet, Modular Carpet Tile, Patterned Carpet, Recycled, Saxony (plush), Saxony (textured), Sculptured and Cut & Loop, Shag Carpet, Spike Resistant Carpet, Wool Carpets
---
---
Learn More:
Flooring
:
Area Rugs
:
Carpeting
:
Ceramic / Porcelain Flooring
:
Laminate Flooring
:
Mats / Runners
:
Natural Stone Floors
:
Specialty Floors
:
Vinyl / Resilient Flooring
:
Wood Flooring
:

Columbia Rug Co - Carpet One
Columbia Rug Co - Carpet One
2522 West War Memorial
Peoria
,
IL
61615
309-692-5040

14 miles from morton, IL
---
---
Major Carpeting Brands:
STAINMASTER® Carpet
---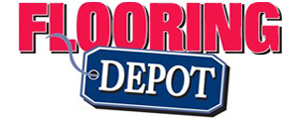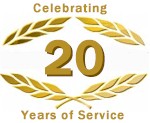 Flooring Depot
Flooring Depot
1402 Commerce Parkway
Bloomington
,
IL
61701
309-663-0145

27 miles from morton, IL
---
---
Major Carpeting Brands:
Mohawk Carpet, Shaw Carpet, Anderson Tuftex Carpet, Caress Carpet by Shaw
Carpeting Products:
Carpeting
---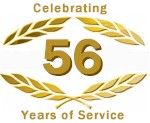 Sweeney Brothers Carpets
Sweeney Brothers Carpets
11 Westport Court
Bloomington
,
IL
61704
309-662-7800

28 miles from morton, IL
---
---
Major Carpeting Brands:
Masland Carpet, STAINMASTER® Carpet, Karastan Carpet, Wools of New Zealand, Woolshire Carpet, Axminster Carpets LTD, Glen Eden Wool Carpet, Bloomsburg Carpet, Nourison Broadloom Carpet
Carpeting Products:
Axminster Carpet, Carpeting, Wilton Carpet, Wool Carpets
---
Da Vinci Floorcovering & Designs
Da Vinci Floorcovering & Designs
2601 GEast Road
Bloomington
,
IL
61704
309-663-5667

28 miles from morton, IL
---
---
Major Carpeting Brands:
Queen Carpet, Philadelphia Commercial, STAINMASTER® Carpet
---
Hundman Lumber Mart Company
Hundman Lumber Mart Company
1707 Hamilton Road
Bloomington
,
IL
61704
309-662-0046

28 miles from morton, IL
---
---
Major Carpeting Brands:
STAINMASTER® Carpet

---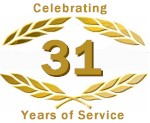 Carpet Weaver's Inc
Carpet Weaver's Inc
820 South Eldorado Road
Bloomington
,
IL
61704
309-663-4300

28 miles from morton, IL
---
---
Major Carpeting Brands:
Mohawk Carpet, Mohawk Floorscapes®, Anderson Tuftex Carpet, Philadelphia Commercial, Queen Carpet, Mohawk Commercial Flooring, STAINMASTER® Carpet, Patcraft Commercial Carpet, Nourison Broadloom Carpet
Carpeting Products:
Axminster Carpet, Berber Carpet, Carpet Base, Carpeting, Children and Juvenile Carpet, Commercial (tufted), Commercial (woven), Commercial Carpet, Commercial Cut Pile, Commercial Cut Pile (pattern), Commercial Cut Pile (texture), Commercial Cut and Uncut, Commercial Cut and Uncut (pattern), Commercial Cut and Uncut (texture), Commercial Loop Pile, Commercial Loop Pile (pattern), Commercial Loop Pile (texture), Commercial Printed Carpet, Cushion Back Carpeting, Custom Carpet, Indoor and Outdoor Carpet, Modular Carpet Tile, Needlepunch Carpets, Patterned Carpet, Saxony (plush), Saxony (textured), Sculptured and Cut & Loop, Shag Carpet, Spike Resistant Carpet, Synthetic Turf, Velvet (woven), Vinyl Backed (6 FT), Wilton Carpet, Wool Carpets
---
Simonson Flooring Center
Simonson Flooring Center
221 South Kickapoo
Lincoln
,
IL
62656
217-735-3235

32 miles from morton, IL
---
---
Major Carpeting Brands:
Shaw Carpet, Philadelphia Commercial, Caress Carpet by Shaw

---