Vinyl Flooring Dealers:
Mode, Stewardson, Shumway, Strasburg
See all of the flooring stores near Mode IL that will assist you in selecting the perfect vinyl flooring! Most store are full service dealers that carry all types of flooring. You can also determine if each store in offers vinyl flooring installation, repair and cleaning! Our selection of vinyl sheet flooring offers the perfect combination of beauty, maintenance and durability. With hundreds of unique colors and patterns, you are sure to find the perfect look to coordinate with your decor.
Ws Broom Furniture
Ws Broom Furniture
304 West Jefferson Avenue
Effingham
,
IL
62401
217-347-7242

12 miles from mode, IL
---
---
Major Vinyl/Resilient Brands:
Tarkett Sheet Vinyl Flooring, Tarkett FiberFloor
---
Select Interiors
Select Interiors
126 North Morgan
Shelbyville
,
IL
62565
217-774-4113

12 miles from mode, IL
---
---
Major Vinyl/Resilient Brands:
Tarkett FiberFloor
---

Abbey Carpet of Shelbyville
Abbey Carpet of Shelbyville
114 West Main Street
Shelbyville
,
IL
62565
217-774-3977

12 miles from mode, IL
---
---
Major Vinyl/Resilient Brands:
Congoleum® Vinyl Flooring
---
Habings Furniture Store
Habings Furniture Store
115 East Main Street
Teutopolis
,
IL
62467
217-857-3588

13 miles from mode, IL
---
---
Major Vinyl/Resilient Brands:
Tarkett Sheet Vinyl Flooring
---
Clarkson Furniture
Clarkson Furniture
14 North 2nd Street
Altamont
,
IL
62411
618-483-5144

15 miles from mode, IL
---
---
Major Vinyl/Resilient Brands:
Tarkett Sheet Vinyl Flooring, Tarkett FiberFloor
Vinyl Flooring Products:
Luxury Vinyl Plank Flooring, Luxury Vinyl Tile
---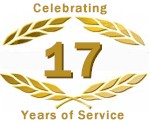 The Home Center
The Home Center
4 Do It Drive
Altamonte
,
IL
62411
618-483-3648

15 miles from mode, IL
---
---
Major Vinyl/Resilient Brands:
Metroflor Resilient Flooring

---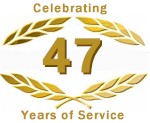 Parrish Carpet Sales Inc
Parrish Carpet Sales Inc
1601 Lake Land Boulevard
Mattoon
,
IL
61938
217-235-4131

19 miles from mode, IL
---
Saturday: 9:00am-4:00pm cst
---
Major Vinyl/Resilient Brands:
Tarkett Sheet Vinyl Flooring, Armstrong Sheet Vinyl Floors, Congoleum® Vinyl Flooring, Azrock Solid Vinyl Tile, Tarkett FiberFloor
Vinyl Flooring Products:
Linoleum Flooring, Luxury Vinyl Plank Flooring, Luxury Vinyl Tile, Resilient and Vinyl Flooring
---
Scotts Flooring
Scotts Flooring
1200 East Cumberland
Greenup
,
IL
62428
217-923-3161

25 miles from mode, IL
---
---
Major Vinyl/Resilient Brands:
Tarkett Sheet Vinyl Flooring, Tarkett FiberFloor
Vinyl Flooring Products:
Luxury Vinyl Plank Flooring, Luxury Vinyl Tile
---
Unique Homes & Lumber Inc
Unique Homes & Lumber Inc
2402 18th Street
Charleston
,
IL
61920
217-345-5022

28 miles from mode, IL
---
---
Major Vinyl/Resilient Brands:
Tarkett Sheet Vinyl Flooring
---
Jesse B Holt Inc
Jesse B Holt Inc
401 East Decatur Street
Newton
,
IL
62448
618-783-2388

32 miles from mode, IL
---
---
Major Vinyl/Resilient Brands:
Tarkett FiberFloor
Vinyl Flooring Products:
Luxury Vinyl Plank Flooring, Luxury Vinyl Tile
---
Depaulos Floorcovering
Depaulos Floorcovering
1830 West Fletcher
Vandalia
,
IL
62471
618-283-4747

33 miles from mode, IL
---
---
Major Vinyl/Resilient Brands:
Tarkett FiberFloor
Vinyl Flooring Products:
Luxury Vinyl Plank Flooring, Luxury Vinyl Tile
---
---
Narrow Your Focus for a Particular Brand of Vinyl/Resilient
---
Narrow Your Focus for a Particular Product Type of Vinyl/Resilient