Laminate Flooring Dealers:
Bellwood, Melrose Park, Northlake, River Grove
See all of the flooring stores near Melrose Park IL that will assist you in selecting the perfect laminate flooring! Most store are full service dealers that carry all types of flooring. You can also determine if each store in offers laminate flooring installation, repair and cleaning! Our selection of laminate flooring offers the perfect combination of beauty, maintenance and durability. With hundreds of unique colors and patterns, you are sure to find the perfect look to coordinate with your decor.
Nationwide C M S, Inc.
Nationwide C M S, Inc.
1605 North 31st Avenue
Melrose Park
,
IL
60160
708-338-0400

0 miles from melrose park, IL
---
---
Major Laminate Flooring Brands:
Shaw Laminate Flooring
Laminate Flooring Products:
Laminate Flooring, Laminate Flooring Planks
---
Royale Bezjian Rug Company
Royale Bezjian Rug Company
1670 North Mannheim Road
Stone Park
,
IL
60165
708-344-2110

1 miles from melrose park, IL
---
---
Major Laminate Flooring Brands:
Shaw Laminate Flooring
Laminate Flooring Products:
Laminate Flooring, Laminate Flooring Planks
---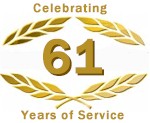 Luna Flooring
Luna Flooring
10 Davis Drive
Bellwood
,
IL
60104
773-202-5862

1 miles from melrose park, IL
---
---
Major Laminate Flooring Brands:
Shaw Laminate Flooring
Laminate Flooring Products:
Laminate Flooring, Laminate Flooring Blocks, Laminate Flooring Planks, Laminate Flooring Tile

---
Romar Flooring
Romar Flooring
9113 Medill
Franklin Park
,
IL
60131
847-288-9060

2 miles from melrose park, IL
---
---
Major Laminate Flooring Brands:
Quick Step Laminate Flooring, Shaw Laminate Flooring
Laminate Flooring Products:
Laminate Flooring, Laminate Flooring Blocks, Laminate Flooring Planks, Laminate Flooring Tile
---
---
---
Major Laminate Flooring Brands:
Tarkett Laminate Flooring
---

Yonan Carpet One
Yonan Carpet One
7040 West North Avenue
Chicago
,
IL
60707
708-889-7500

2 miles from melrose park, IL
---
---
Major Laminate Flooring Brands:
Shaw Laminate Flooring
Laminate Flooring Products:
Laminate Flooring, Laminate Flooring Blocks, Laminate Flooring Planks, Laminate Flooring Tile
---
Creative Carpeting / Hardwood Flooring
Creative Carpeting / Hardwood Flooring
7512 West North Avenue
Elmwood Park
,
IL
60707
773-836-1936

2 miles from melrose park, IL
---
---
Major Laminate Flooring Brands:
Shaw Laminate Flooring
Laminate Flooring Products:
Laminate Flooring, Laminate Flooring Planks
---
Las Hardwoods Inc
Las Hardwoods Inc
9503 Winona Avenue
Schiller Park
,
IL
60176
847-678-9800

3 miles from melrose park, IL
---
---
Laminate Flooring Products:
Laminate Flooring Planks, Laminate Flooring Tile
---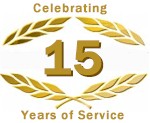 Top Quality Flooring
Top Quality Flooring
3705 North 25th Avenue
Schiller Park
,
MI
60176
847-233-6300

3 miles from melrose park, IL
---
---
Major Laminate Flooring Brands:
Shaw Laminate Flooring, Quick Step Laminate Flooring
Laminate Flooring Products:
Laminate Flooring, Laminate Flooring Planks, Laminate Flooring Tile
---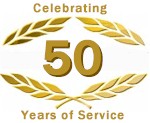 Great Floors Inc
Great Floors Inc
2600 South 25th Avenue
Broadview
,
IL
60155
708-442-3200

3 miles from melrose park, IL
Alpha Professional Carpet Cleaning
Alpha Professional Carpet Cleaning
3017 North Central Avenue
Chicago
,
IL
60634
773-481-2466

3 miles from melrose park, IL
---
---
Major Laminate Flooring Brands:
Shaw Laminate Flooring
Laminate Flooring Products:
Laminate Flooring, Laminate Flooring Planks, Laminate Flooring Tile

---
---
Narrow Your Focus for a Particular Brand of Laminate Flooring
---
Narrow Your Focus for a Particular Product Type of Laminate Flooring