Vinyl Flooring Dealers:
Lake Villa, Lindenhurst, Round Lake, Round Lake Beach
See all of the flooring stores near Lake Villa IL that will assist you in selecting the perfect vinyl flooring! Most store are full service dealers that carry all types of flooring. You can also determine if each store in offers vinyl flooring installation, repair and cleaning! Our selection of vinyl sheet flooring offers the perfect combination of beauty, maintenance and durability. With hundreds of unique colors and patterns, you are sure to find the perfect look to coordinate with your decor.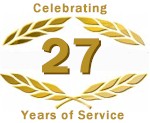 Floor Decor Carpet One
Floor Decor Carpet One
1870 East Grand Avenue
Lindenhurst
,
IL
60046
847-265-7493

0 miles from lake villa, IL
---
---
Major Vinyl/Resilient Brands:
Tarkett Resilient Flooring, Armstrong Sheet Vinyl Floors, Congoleum® Vinyl Flooring, Mannington Vinyl Flooring, AmericanBiltrite Rubber Flooring, Johnsonite® Commerical Flooring, Armstrong Commercial Resilient, Amtico® Vinyl Flooring, STAINMASTER® Resilient Flooring, Azrock Solid Vinyl Tile, Armstrong Vinyl Tile, Armstrong Linoleum Flooring, Mannington Sobella Flooring, Shaw Resilient Flooring
Vinyl Flooring Products:
Cove Base (rubber), Cushioned Vinyl Flooring, Linoleum Flooring, Resilient and Vinyl Flooring, Rubber Flooring, Sheet Vinyl Flooring
---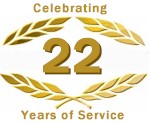 Carpet Castle
Carpet Castle
110 South Milwaukee Avenue
Lake Villa
,
IL
60046
847-265-7000

0 miles from lake villa, IL
---
---
Major Vinyl/Resilient Brands:
Shaw Resilient Flooring
Vinyl Flooring Products:
Resilient and Vinyl Flooring

---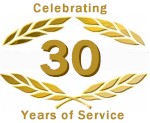 Signature Flooring + Design
Signature Flooring + Design
Email or phone us
Round Lake Beach
,
IL
60073
847-540-9400

3 miles from lake villa, IL
---
---
Major Vinyl/Resilient Brands:
Amtico® Vinyl Flooring, Armstrong Sheet Vinyl Floors, Johnsonite® Commerical Flooring, Armstrong Commercial Resilient, Congoleum® Vinyl Flooring, Domco Vinyl Flooring
Vinyl Flooring Products:
Cove Base (rubber), Cove Base (vinyl), Inlaid Vinyl (sheet), Inlaid Vinyl Tile, Linoleum Flooring, Resilient and Vinyl Flooring, Rubber Flooring, Rubber Tile Floors, Vinyl Composition Tile (VCT)
---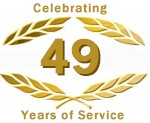 Antioch Flooring
Antioch Flooring
917 Main Street
Antioch
,
IL
60002
847-395-7808

4 miles from lake villa, IL
---
---
Major Vinyl/Resilient Brands:
Armstrong Sheet Vinyl Floors, Armstrong Linoleum Flooring
Vinyl Flooring Products:
Linoleum Flooring, Resilient and Vinyl Flooring

---
Menard Inc
Menard Inc
1400 South US Highway 12
Fox Lake
,
IL
60020
847-973-3050

5 miles from lake villa, IL
---
---
Major Vinyl/Resilient Brands:
Tarkett Resilient Flooring, Tarkett FiberFloor
---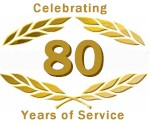 Susman Linoleum & Rug Company
Susman Linoleum & Rug Company
3500 Grand Avenue
Gurnee
,
IL
60031
847-662-3330

7 miles from lake villa, IL
---
Monday: 8:00am-8:00pm cst
---
Major Vinyl/Resilient Brands:
Armstrong Sheet Vinyl Floors, Congoleum® Vinyl Flooring, Mannington Vinyl Flooring, Metroflor Resilient Flooring, Armstrong Commercial Resilient, Amtico® Vinyl Flooring, Armstrong Linoleum Flooring, Nafco Vinyl Flooring, STAINMASTER® Resilient Flooring, Johnsonite® Commerical Flooring, Tarkett Resilient Flooring, Endura Rubber Flooring, Roppe Rubber Flooring, Fritztile, Flexco® Resilient Floors, Tuflex® Rubber Flooring
Vinyl Flooring Products:
Adhesive Backed Tile, Asphalt Tile, Cove Base (rubber), Cove Base (vinyl), Linoleum Flooring, Resilient and Vinyl Flooring, Rubber Flooring, Vinyl Composition Tile (VCT)
---
---
Learn More:
Flooring
:
Area Rugs
:
Carpeting
:
Ceramic / Porcelain Flooring
:
Laminate Flooring
:
Specialty Floors
:
Vinyl / Resilient Flooring
:
Wood Flooring
:
Iskalis Interiors
Iskalis Interiors
4437 Old Grand Avenue
Gurnee
,
IL
60031
847-662-7900

7 miles from lake villa, IL
---
---
Major Vinyl/Resilient Brands:
Armstrong Sheet Vinyl Floors, Armstrong Vinyl Tile, Armstrong Linoleum Flooring, Tarkett FiberFloor
Vinyl Flooring Products:
Linoleum Flooring
---
---
---
Major Vinyl/Resilient Brands:
Tarkett Resilient Flooring, Tarkett FiberFloor
---
Biehns Floorworks & Design Inc
Biehns Floorworks & Design Inc
15631 75th Street
Bristol
,
WI
53104
262-857-9572

8 miles from lake villa, IL
---
---
Major Vinyl/Resilient Brands:
Armstrong Vinyl Tile
---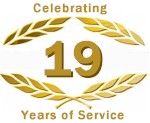 Studio 45 Flooring Gallery
Studio 45 Flooring Gallery
2045 Lake Street / Route 45
Mundelein
,
IL
60060
847-949-5058

10 miles from lake villa, IL
---
---
Major Vinyl/Resilient Brands:
Azrock VCT Tile, Tarkett Resilient Flooring, Johnsonite® Commerical Flooring, Domco Vinyl Flooring, Mannington Vinyl Flooring, Nafco Vinyl Flooring, Armstrong Sheet Vinyl Floors
Vinyl Flooring Products:
Cove Base (rubber), Rubber Flooring, Vinyl Composition Tile (VCT)

---
Century Tile
Century Tile
300 East Townline Road
Mundelein
,
IL
60060
847-566-3200

10 miles from lake villa, IL
---
---
Major Vinyl/Resilient Brands:
Armstrong Sheet Vinyl Floors, STAINMASTER® Resilient Flooring, Armstrong Vinyl Tile, Mannington Sobella Flooring, Armstrong Linoleum Flooring, Tarkett FiberFloor
Vinyl Flooring Products:
Cushioned Vinyl Flooring, Linoleum Flooring, Resilient and Vinyl Flooring, Sheet Vinyl Flooring
---