Laminate Flooring Dealers:
Bloomingdale, Roselle, Glendale Heights, Glendale Hts
See all of the flooring stores near Hanover_park IL that will assist you in selecting the perfect laminate flooring! Most store are full service dealers that carry all types of flooring. You can also determine if each store in offers laminate flooring installation, repair and cleaning! Our selection of laminate flooring offers the perfect combination of beauty, maintenance and durability. With hundreds of unique colors and patterns, you are sure to find the perfect look to coordinate with your decor.

Performer's Flooring America
Performer's Flooring America
25 West 561 ARMY TRAIL ROAD
Bloomingdale
,
IL
60108
630-665-7533

0 miles from hanover park, IL
---
---
Major Laminate Flooring Brands:
Shaw Laminate Flooring
Laminate Flooring Products:
Laminate Flooring, Laminate Flooring Planks, Laminate Flooring Tile
---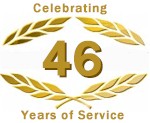 Mister Natural Services Inc
Mister Natural Services Inc
301 East Irving Park Road
Roselle
,
IL
60172
630-980-7571

2 miles from hanover park, IL
---
Wednesday: 9:00am-5:00pm central
---
Major Laminate Flooring Brands:
Shaw Laminate Flooring, Mohawk Laminate Flooring, Pergo® Laminate Flooring, BerryAlloc Laminate Flooring
Laminate Flooring Products:
Laminate Flooring, Laminate Flooring Planks, Laminate Flooring Tile
---
Trend Carpet Inc
Trend Carpet Inc
166 Army Trail Road
Glendale Heights
,
IL
60139
630-893-4470

2 miles from hanover park, IL
---
---
Major Laminate Flooring Brands:
Shaw Laminate Flooring, Mohawk Laminate Flooring
Laminate Flooring Products:
Laminate Flooring, Laminate Flooring Planks
---
Apostrophe Design Inc
Apostrophe Design Inc
401 Highgrove Boulevard
Glendale Heights
,
IL
60139
630-980-9900

2 miles from hanover park, IL
---
---
Laminate Flooring Products:
Laminate Flooring Planks, Laminate Flooring Tile
---

Menards
Menards
521 East North Avenue
Glendale Heights
,
IL
60139
630-545-2247

2 miles from hanover park, IL
---
---
Major Laminate Flooring Brands:
Tarkett Laminate Flooring
---
S & S Flooring
S & S Flooring
310 West Army Trail Road
Carol Stream
,
IL
60188
630-682-9040

3 miles from hanover park, IL
---
---
Laminate Flooring Products:
Laminate Flooring Planks, Laminate Flooring Tile
---
Century Tile
Century Tile
1220 Norwood Avenue
Itasca
,
IL
60143
630-250-8000

4 miles from hanover park, IL
---
---
Major Laminate Flooring Brands:
Mohawk Laminate Flooring
Laminate Flooring Products:
Laminate Flooring, Laminate Flooring Planks, Laminate Flooring Tile
---
Luna Flooring Gallery
Luna Flooring Gallery
1099 West Lake Street
Addison
,
IL
60101
630-628-6188

4 miles from hanover park, IL
---
---
Major Laminate Flooring Brands:
Shaw Laminate Flooring, Mohawk Laminate Flooring, Armstrong Laminate Flooring
Laminate Flooring Products:
Laminate Flooring, Laminate Flooring Planks

---
Carpet Service International
Carpet Service International
30 West Fay Avenue
Addison
,
IL
60101
630-532-5684

4 miles from hanover park, IL
---
---
Major Laminate Flooring Brands:
Shaw Laminate Flooring
Laminate Flooring Products:
Laminate Flooring, Laminate Flooring Planks

---
Gallo Tile
Gallo Tile
19 West 354 Lake Street
Addison
,
IL
60101
630-543-0025

4 miles from hanover park, IL
---
---
Laminate Flooring Products:
Laminate Flooring Planks, Laminate Flooring Tile
---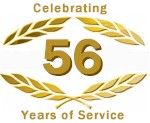 Thomas Tile & Carpet Supply Co
Thomas Tile & Carpet Supply Co
645 West Lake Street
Addison
,
IL
60101
630-543-9694

4 miles from hanover park, IL
---
---
Laminate Flooring Products:
Laminate Flooring Planks, Laminate Flooring Tile
---
---
Narrow Your Focus for a Particular Brand of LVT/LVP
---
Narrow Your Focus for a Particular Product Type of LVT/LVP